After living for five years in Sydney, Australia, Rachel and James Turford returned
to the UK with their young son, Theo, and began the search for their first family home. Having decided on the location of Barnes in London, they were keen to view Victorian houses that gave them the character they loved.
Though they saw plenty of fully renovated properties, the couple quickly decided that their budget would go further with a renovation project, as well as giving them the opportunity to stamp their own style on the interior. When a terraced railway cottage in need of refurbishment came on the market, the couple snapped it up. Here, Rachel tells us how they did it…
Read on to find out how she breathed fresh life into this gorgeous cottage, then browse the rest of our real home transformations. For more on renovating a house, see our guide.
Project notes
The owners Rachel Turford, a pilates instructor, lives with her husband, James, a property developer,
and their children, Theo, four, and two-year-old Sam.
The property A four-bedroom Victorian terraced cottage in Barnes.
Project cost £100,000.
'We lived in the house for nine months before tackling the remodelling work we wanted to do, and our son Sam was born in that time,' Rachel says. 'This lull gave us time to employ an architect who drew up the plans for an extension and loft conversion.
'The old kitchen space was tiny and dark, so it was important to include lots of glazing to let the natural light into the new open-plan kitchen/diner and family space. Planning was approved and we moved out into rented accommodation a few streets away. We employed a building company that had been recommended to us by one of James' work colleagues, and as I was on maternity leave, I decided to act as project manager.'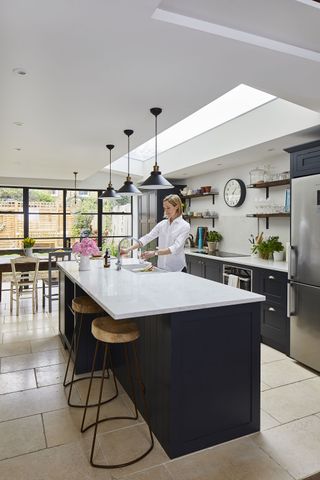 'Once the building team had removed the back wall to accommodate the
side-return extension, they discovered issues that would hold us up and increase our costs. The timber supports had to be removed as they had rotted through and were replaced with expensive steel ones.'
More from Real Homes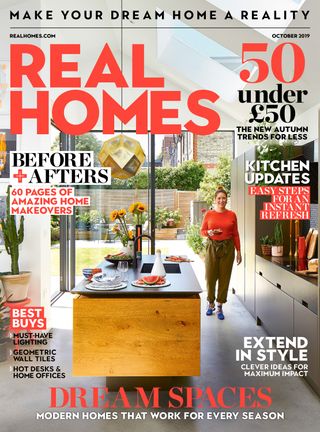 Get inspiration and advice for your own renovation, plus tips on the hottest decorating trends, delivered every month with a subscription
'Then, during excavations, the builders found a 2x2m brick-lined well, and we had to employ a structural engineer to advise us how to reinforce it so that we could build on top of it. We had to create intricate steel bridges with the foundations and pour concrete into it. It delayed our project by two months and was financially painful, but when you renovate an old house you must expect the unexpected.
'I wanted a classic-style kitchen, but we needed to keep our costs down. I researched online and found The Shaker Kitchen Company. Once I'd sat down with one of their designers, our final design came together quickly – I'd spent months thinking about the layout and colour scheme.
'I avoided fancy cupboards or pantries to save money and sourced many of the items myself. The kitchen company sourced the quartz worktop and major appliances, so they were able to pass on their trade discounts to us. Our biggest spend was the Crittall-style windows, which were a must-have for me.'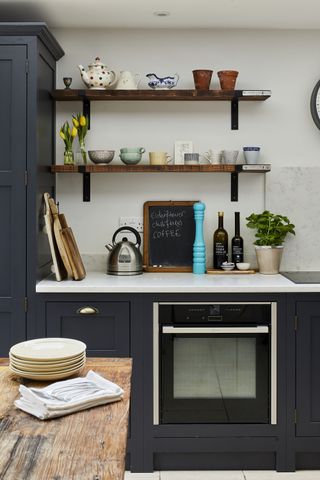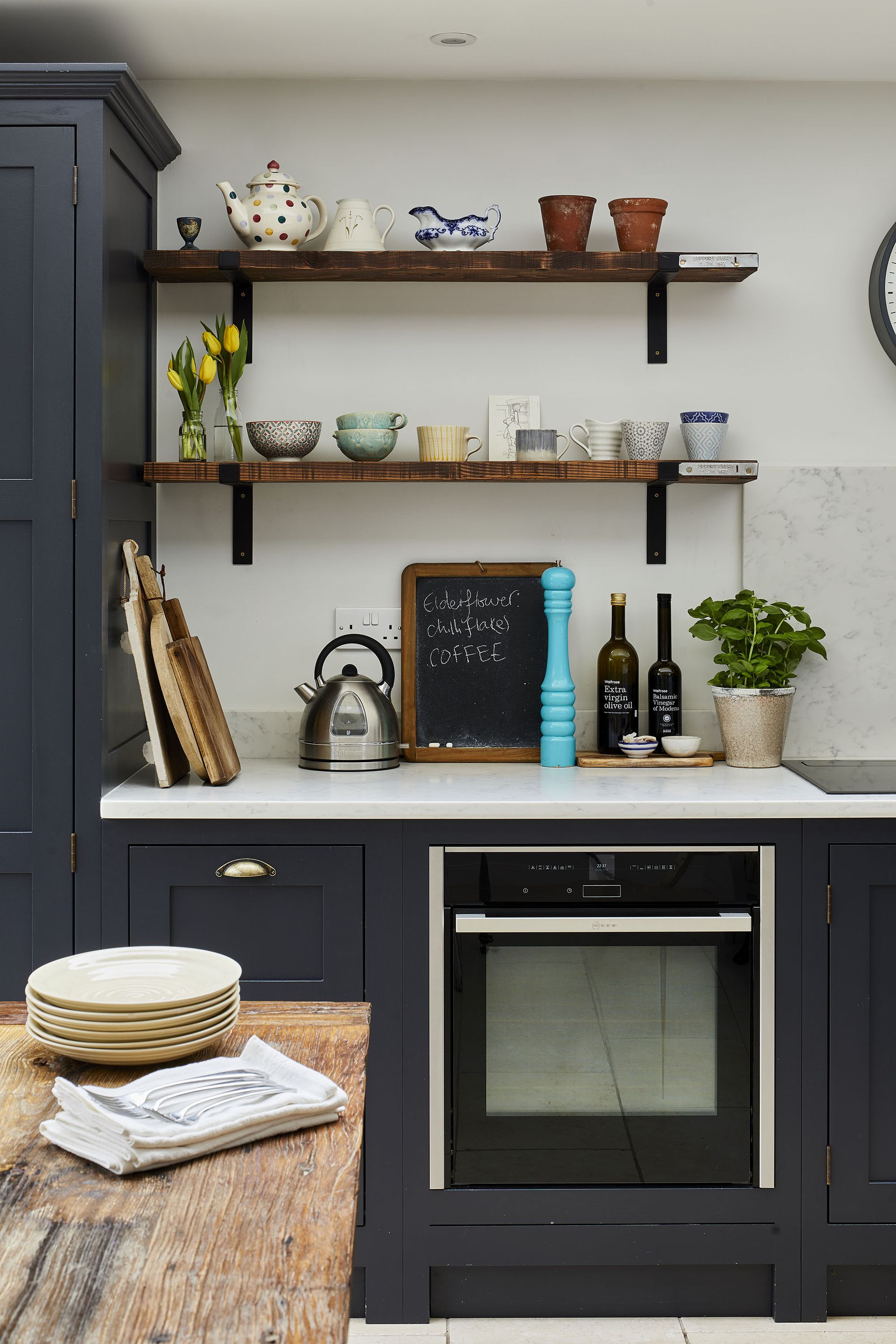 Details like the antique brass door knobs, which I sourced online, add an artisan element to the kitchen and makes it look more expensive. I also dragged my poor mum around the country looking at floor tiles and furnishings. We found the farmhouse tumble stone tiles I wanted in Loughborough at half the cost of
the London outlet I'd visited.
'I also discovered Pooky and bought my beautiful pendant lights, which add such character to the new kitchen space. My favourite piece, though, is the distressed bench I found in the basement of Devol. The open shelves are the perfect place for cool crockery, and I collect old Bonne Maman jam jars to use as quirky drinking glasses.'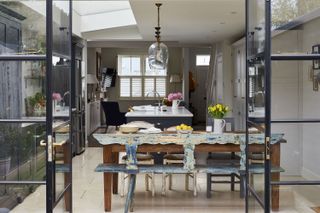 'Having lived in Australia, we were determined to create the light-filled interior we'd been used to. We've achieved that by adding the glazing and opening up the downstairs to make a single kitchen, dining and sitting room. We did overspend, but that was down to the unforeseen structural work we had to do. We were careful with our spending decisions without compromising on the finish.
'Our house isn't large, but thanks to the high ceilings and the new, open-plan layout, the whole family can be in one room and it still feels spacious. This is our first real family home, and although we could have easily have spent five times more than we did, I honestly don't think it would have been better than the kitchen we have now.'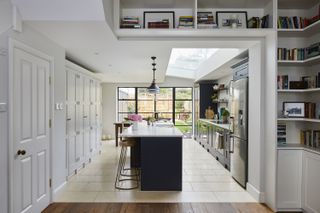 Contacts
More inspiration for your project: