Urban outfitters home decor: quick menu
Believe it or not, Urban Outfitters' home decor selection counts some 1.6k product listings, which in scrolling terms, means over 20 pages of chic and quirky homewares to trawl through. Indeed, it's no mean feat to check each and every one. That's not to mention the throes and woes of questionable dorm rooms and rentals. Fortunately, we've got you covered.
It's no secret that UO is the spot to trust when it comes to shopping with big taste and a small budget. Aside from the ever-trendy furniture, it's got everything a style savant could need. The best part? This carefully curated selection taps every trend and aesthetic today's doting It-girls are clamoring for.
Whether you're living your best plant mom life and need a spot to keep your baby succulents, or simply after a new make-up mirror to keep your look A1, this carefully curated pick ticks every box. It's only natural to want a bit more from your home comforts so here's everything ya need, some of which are in the Urban Outfitters home sale to keep those pennies in your pocket.
12 of the best Urban Outfitters home decor products
Why you can trust Real Homes Our expert reviewers spend hours testing and comparing products and services so you can choose the best for you. Find out more about how we test.
Not to brag, but I like to think I have a pretty on-the-button knowledge of all things interiors. So I've put together a roster of goodies of what's hot (and what's soon to be hot). However, if you want to take a little gander yourself, here's the link to UO's home decor. Top tip? Use the filters to home in on what you need, or sort according to price, rating, and the rest.
Urban Outfitters soft furnishings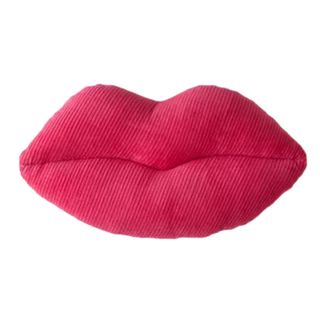 Nineties
1. Lips Shaped Throw Pillow
Price: $39
Color(s): Pink
Material: Cotton canvas and polyester fill
Are you a nineties baby? Yes or no, you can get involved with that old-school flavor thanks to this Urban Outfitters throw pillow. It's a major blast from the past, and it's chic, too. Plush corduroy detailing, not to mention an ultra cushy inner and Sex And The City vibes make this a *chef's kiss* winner. Read my lips: Add. To. Cart. Stat.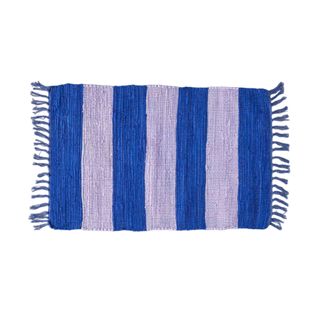 Boho chic
Price: $49
Color(s): 4
Material: Cotton
Say what you like, but a hand-woven rug with tasseled trims is never going out of fashion. Hippy (but happening)? Check. Designed with sustainability at the forefront? Double check. Yep, this adorable mat was handwoven with cotton offcuts. Anyone looking for a touch of artisanal craft needs this.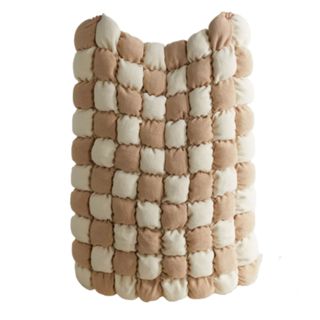 Snuggle sesh
3. Marshmallow Cloud Fleece Throw Blanket
Price: $169
Color(s): 2
Material: Cotton with polyester fill
Honestly, who doesn't love an oversized throw you can cuddle up under? Oh, and when it comes in an exquisite intrecciato weave that's been hot on the runways and in the world of interiors alike, it's virtually a no-brainer. Chuck this on your dorm bed or inside your rental, and no matter how many overdue essays you have you'll still be as snug as a bug in a rug.
Urban Outfitters trays and trinkets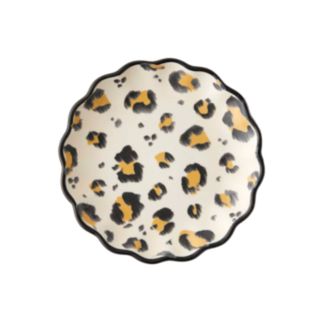 Kitsch cool
Price: $8
Color(s): Leopard print
Material: Stone
A little bit of camp goes a long way to enlivening a dull dorm. This very extra curio has all the necessary credentials to do just that, offering a silly but chic aesthetic, perfect for tossing all your daily odds and ends after lectures or a night out. Lost keys, who?!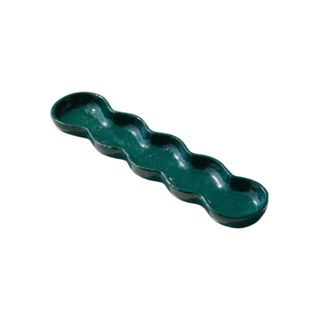 Chill vibes
Price: $25
Color(s): Petrol green
Material: Aluminum
Look, we don't need to spell this one out. It's curvy and bang-on-trend, complete with a spot to store your incense. As such, it's perfect for anyone elevating a boring bedroom with some easy-going kookiness. Yep, yet another wavy homeware staple you didn't know you needed. Go on. Treat yourself. And don't forget the P.F. Candle Co. Incense sticks while you're at it.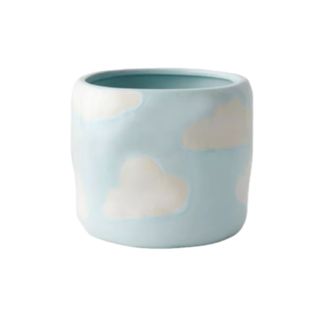 Plant mom
Price: $34
Color(s): Pastel blue and white
Material: Stone
If your house plants are looking a little worse for wear, it's time to up the gardening ante. And no, that doesn't mean dropping thousands on agricultural tools — just a quick refresh of your plant pot situation. These cylindrical, shabby-chic designs are wrought with loving hands and have charming imperfections to prove it.
Urban Outfitters little lights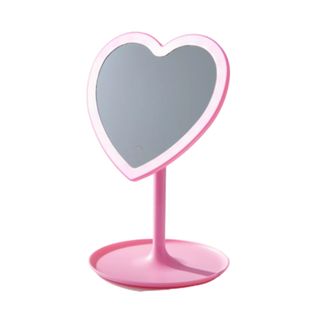 Barbiecore
7. Heartbeat Makeup Vanity Mirror
Price: $20
Color(s): 2
Material: Plastic
What better way to pep up your personal sanctuary than with this loveable mirror? Aside from being seriously handy — yep, you can store your nail polish and eyebrow curlers in the tray. This Urban Outfitters mirror is also a great way to ward off any Ken-ergy entering your life. After all, you might not live in a Dreamhouse, but you're living the dream regardless.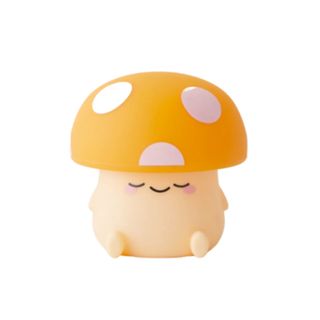 Deskmate
8. Smoko Mushroom Ambient Light
Price: $22
Color(s): Orange
Material: Vinyl and silicone
Adorable, right? Yep, this dinky delight is an ideal study buddy for late-night essay writing or even those dark and dingy mornings when you can't help but press snooze. Battery-powered, it's a great lamp to unwind with, and — let's face it — bound to up your mood on a dreary day.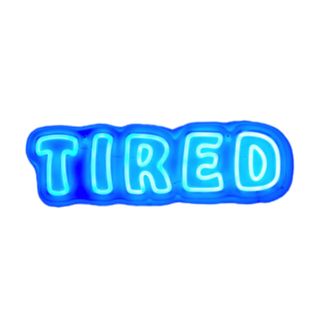 Big mood
Price: $79
Color(s): Blue
Material: Acrylic
If, like me, you woke up one day in 2012 feeling tired and have never recovered since this is a decor essential. Aside from being the ultimate marker of solidarity among fellow nap-lovers, it's also a playful way to light up your dorm room when it's looking a little... tired.
Urban Outfitters smart organizers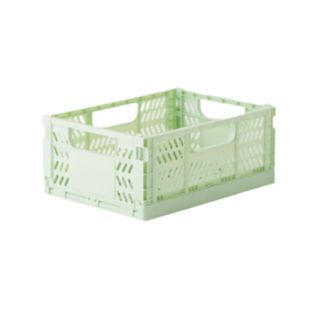 Stackable
10. Felix Folding Storage Crate
Price: $8
Color(s): 7
Material: Plastic
Small but mighty, this ever-savvy fold-away crate is everything you'll need for a cleaner room. Stationery, desk essentials, study snacks, and even art supplies for rainy Sundays — all of this now has a home. It's quite petite, too, so we encourage stocking up for full effect.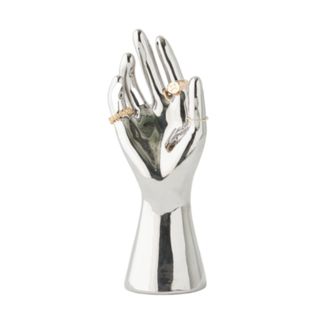 Keep jewellery safe
Price: $14
Color(s): 2
Material: Stone
Coming with a gold or silver lamé, this helpful little number is a serious clutter buster when it comes to jewelry. Indeed, if you're prone to hoarding rings, pendants, and the rest all over your dorm only for them to go missing, this could be your night in shining gilt.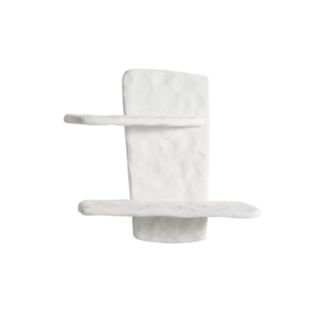 Handmade
12. Margot Double Wall Shelf
Price: $69
Color(s): White
Material: Resin
If your landlord isn't a complete doom-monger, chances are, you can get creative with some of your shelving. And so, this unique design is a no-brainer, bringing big Scandi-shab credentials to the table. Plus, as one shopper professes, it's a great little place to keep your beauty essentials. Count us in.
How we chose these Urban Oufitters home decor products
I know my way around the Urban Outfitters site like the back of my hand — and not just for clothing. Yep, in my not-so-distant student years (*cries in millennial*), it became a lifeline for keeping an often grungy bedroom or rental looking as chic as is humanly possible. As such, I've put my expertise in this sector towards helping you make it through college alive and stylish. Across the board, I've looked for products with either great reviews or serious love from the shoppers, as well as anything with a sustainable or handmade twist. Oh, and if it's likely to genuinely improve your life, I'm all ears.
---
Building the perfect study station or a new WFH office? These are the best Urban Outfitters desks.