On the hunt for Black Friday appliance deals? You've arrived in just the right place. It's officially November, which means Black Friday is nearly here!
Whether you've landed on this page because your kettle has recently packed up, your washing machine is old and noisy, or your toaster takes a little longer than you'd like to toast your bread, if you're on a budget and are waiting until the 29th November to shop, we think it's a great idea.
We've got tons of buying guides for home appliances, from washing machines to stoves, dishwashers and freezers, but we know you want to score the best (and cheapest) Black Friday deals, so we've made your life 10 times easier by putting all of the best kitchen and home appliance deals here in one place. Keep scrolling for discounts.
When is Black Friday 2019?
Black Friday 2019 falls on the 29th November and Cyber Monday on the 2nd December this year. Whether you're in the UK or the US, bagging a deal should be easy peasy, as long as you know where to look. Stay with us to be in the know of the best deals around, whether you're looking for a kettle deal, an oven deal or a bargain food mixer.
Click to shop already live Black Friday 2019 sites.
Black Friday appliance deals 2019
Last year's Black Friday appliance deals were pretty amazing, so we're hoping for the same (if not better) results this year. Last year saw Very offer customers up to 30 per cent off refrigerators, washing machines and cookers. Currys had customers cheering for £100 off £500 spends, as well as £50 off built-in appliances over £399.
To name a few more examples, Appliances Direct had 36 per cent off cookers and ovens, as well as 29 per cent off small appliances – winning. Morphy Richards also offered customers up to 55 per cent off food prep appliances and 50 per cent off kettles and toasters.
What about US deals? While we can't give exact predictions, we can suggest you keep an eye out at both Amazon and Walmart for top appliances at discount prices.
Black Friday appliance deals: coffee machines
Hoping to bag a Black Friday coffee machine deal? Last year, AO, Currys, Very, John Lewis and more offered incredible deals on amazing models. In particular, AO's De'Longhi Dolce Gusto dropped from £69 to £29 – an absolute bargain. Currys cut the price of the Tassimo by Bosch Happy from £99.99 to £29. Very also jumped in on the action, selling the Krups Nescafe Dolce Gusto for £29.99 instead of £89.99. Debenhams sold the Nespresso - U for just £65, while Amazon sold the De'Longhi Lattissima Touch with a huge £130 off. And that's just a few of the incredible deals.
US-based and hoping to bag a coffee machine deal this November? Head to Walmart or Lowes for incredible savings.
Black Friday appliance deals: toasters
Black Friday toaster deals certainly didn't disappoint last year. Very sold the Breville 4-Slice Toaster for just £34.99, John Lewis knocked £20 off the De'Longhi Simbolo 4-Slice Toaster and the Dualit Classic 4 Slice Toaster had £30 off. While toaster deals were without a doubt amazing last Black Friday, so were sandwich maker deals. The Russell Hobbs Deep Fill Sandwich, Panini & Waffle Maker had £20 off at Very, while the amazing Breville DuraCeramic Waffle Maker was only £34.99.
In the US? Walmart's toaster range is extensive and will be sure to have something to suit your needs whether you're after a budget four slice toaster or a luxury two slice model.
Black Friday appliance deals: deep fat fryers and air fryers
Have a deep fat fryer or air fryer on your Black Friday to-buy list? Last year's deals saw the Tefal Easy Fry at Argos for just £49.99 and Very sold the Tefal Easy Fry Precision for just £64.99. The price of the rather-amazing Tefal ActiFry Original Plus dropped to only £99.99, while Tefal's Fry Delight Health Fryer had £65 off. Those on the hunt for a deep fat fryer deal will be pleased to hear that last year the Tefal Oleoclean had a huge £50 off.
Live in America and shopping the Black Friday sales? If it's an air fryer or deep fat fryer you're after, we suggest shopping at Home Depot or Walmart.
Black Friday appliance deals: slow cookers, food mixers and more
From food dehydrators to waffle makers and even slow cookers, last year's Black Friday appliance deals had it all. Appliances Direct offered customers £20 off the electriQ Stand Mixer and they sold the electriQ Digital Insulated Food Dehydrator for under £20. Amazon had the VonShef Large Waffle Maker on offer for £24.99, as well as the Instant Pot Duo V2 for £62.75 off. Very sold the Kenwood Hand Blender with £70 off and the KitchenAid Artisan Stand Mixer with a huge £225 off. Last but definitely not least, John Lewis had a huge £120 off the Kenwood kMix Stand Mixer during last Black Friday weekend.
Live in the US and in the market for a slow cooker this Black Friday? Walmart always have amazing slow cooker deals all-year round, especially on Instant Pots.
Black Friday appliance deals: kettles
Need a new kettle this Black Friday? Shopping on the 29th November guarantees a discount on top brands. Last year's memorable deals include the Russell Hobbs Quiet Boil Kettle for £30, De'Longhi's Argento Kettle for just £35 and the BREVILLE Impressions Kettle and Toaster bundle for just £50 – bargain.
In the US and hoping for a kettle deal? Head to Walmart or Home Depot this Black Friday.
Black Friday appliance deals: blenders
Need an easy solution to help make your own smoothies, soups and more? Last Black Friday, the price of the Nutri Ninja Blender had £20 off making it just £69.99, while the very popular NUTRIBULLET Pro 900 was sold for just £69.99.
Those in the US wanting a blender deal this Black Friday should shop at CostCo. We expect large savings.
Black Friday appliance deals: microwaves
Microwave recently packed up? Buy one this Black Friday for fewer ££s than the rest of the year and thank us later. Last year we saw the Russell Hobbs 800-watt Microwave sold at Very with £25 off, the Russell Hobbs 17-Litre Digital Microwave for £69.99 instead of £84.99 and the Siemens Built-in Microwave Oven from Appliances Direct with £60 off.
US-based? Head to Walmart for a great Black Friday microwave deal come November 29th.
Black Friday washer deals 2019
Need a new washing machine, washer dryer or tumble dryer? Last year's Black Friday laundry deals were amazing, and we're hoping this years are just as good. Currys sold the BEKO WTB841R2W Washing Machine for only £189, the BEKO DTBP8001W Tumble Dryer with £70 off and the SAMSUNG AddWash Washing Machine with a huge £260.99 off. AO definitely set the bar high, offering customers £60 off the Candy CBWM914D Integrated Washing Machine, £130 off the Haier Hatrium Washing Machine and £101 off the Hoover Integrated Washer Dryer. Appliances Direct sold the Samsung EcoBubble for £399.97 instead of £529.97, Very had £150 off the Samsung WW70K5413UX/EU Washing Machine and Argos had £50.99 off the Hoover DXOA Washing Machine.
In the US and looking for Black Friday washer dryer deals 2019? We expect Lowes to have huge savings on their washers and dryers..
Black Friday dishwasher deals 2019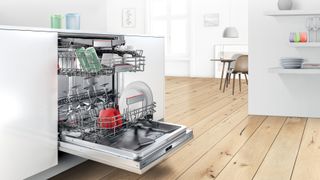 What about Black Friday dishwasher deals? It's a great time to buy this appliance as it's just before Christmas and all the washing up that comes with the occasion. If you're looking to bag one of the best models and still have spare change, shop during Black Friday. We expect several retailers such as AO, Currys, Appliances Direct and John Lewis to have mega savings on their dishwasher offerings. For those in the US, head to Amazon, Home Depot, CostCo, Walmart and Lowes for a deal come the end of November.
Black Friday mini fridge deals 2019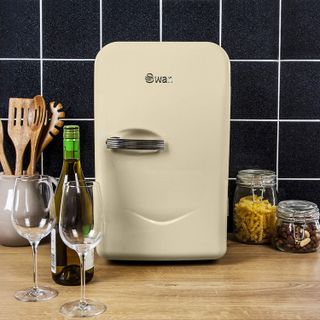 Buying a mini fridge? Whether its for office purposes, a child whose at college/university or an elderly relative to save trips to the kitchen for drinks, you can certainly bag a deal during the Black Friday sales. Where to shop? Currys and AO if you're in the UK, and those in the US should head to Walmart and Amazon.
Black Friday stove deals 2019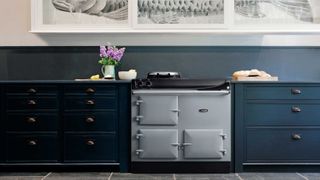 Whether your current stove is very much due an upgrade or you've recently moved house and need to buy a stove for the first time, it's smart to shop during Black Friday sales. Head to Lowes or Home Depot for the best deal.
Black Friday appliance bundle deals 2019
Recently moved out and need a few appliances? Its a smart option to find a bundle deal. These can include: toasters, kettles and microwaves; a hand mixer and a blender; an oven and a hob and more. You can find Black Friday appliance bundle deals from Walmart, Lowes more.
The best appliance deals right now
Need an appliance deal right now and can't wait until the end of November? Browse cheap appliances below, on everything from freezers to coffee machines.
Use the links on the right to navigate our widgets below with ease, starting with the best dishwasher deals. You'll find all the cheapest prices below to save you trawling several different sites...
Best dishwasher deals
Best washing machine deals
Best washer dryer deals
Best refrigerator deals
Best freezer deals
Best oven deals
Best range cooker deals
Best microwave deals
Best kettle deals
Best toaster deals
Best coffee machine deals
Best blender and mixer deals
Best food processor deals
MORE BLACK FRIDAY DEALS: