Looking for Boxing Day sales bedding deals? A fresh new bedlinen set can completely transform the look and feel of a bed – and also your wallet if you over-spend, which is why it's worth waiting for the Boxing Day sales to grab a bedding bargain.
Want to know how to find the best Boxing Day sales deals? Buying your bedding here during the Boxing Day sales is your best option because we'll be updating this page regularly so you can grab the very best bargain.
If you really can't wait until the Boxing Day sales for new bedding, we've dug out the best cheap bedding deals this month. Or, find all the latest bargains on our deals page.
Check out or Boxing Day and January sales deals hub page for all of the best live deals.
Quick links to the best bedding deals
How to get a great bedding deal
As with lots of other items, buying online can be nerve-wracking, but it's totally possible with our in-depth buying guides. Check them out for the best deals and lots of recommendations.
Buying guides:
WHEN DO THE BOXING DAY 2018 SALES START?
Boxing Day sales usually begin early (very early) on the 26th December, and is a day known for the biggest sales of the season. Ideal for spending all of that Christmas money...
Where should I shop for bedding on Boxing Day sales?
With homeware brands ever more attuned to the buzz of sales, you can expect big savings from some of our favourites. So, you should be able to buy some lovely new bedding via Amazon, Wayfair, Made and John Lewis among others.
Are Boxing Day bedding savings real?
Yes, but... since many products' prices change frequently, checking the price history of what you're planning to buy on CamelCamelCamel.com or PriceSpy will tell you whether the savings are real or not. These sites show you whether a price is likely to re-occur!
How we'll help you find the best Boxing Day sale bedding deals
Finding deals is the trickiest part of any sale. With so many retailers offering huge savings, it can be difficult to know where to start looking.
The good news is that we'll provide a guide to the best Boxing Day sale bedding deals (and, since you ask, on everything for your home, including beds, mattresses, washing machines and more). That way, we'll do the browsing and you can snap up the bargains.
Is my new bedding the right size?
On the hunt for some new bedding? Before you buy in a rush, desperate to score that brilliant deal, check you've got the sizes right. Here are some general mattress sizes for your sheets and toppers:
Single: 90cm x 190cm
Small double (often called a queen): 120cm x 190cm
Double: 135cm x 190cm
King: 150cm x 200cm
Super king: 180cm x 200cm
Is the bedding right for you?
SUBSCRIBE TO THE BEST HOMES MAGAZINES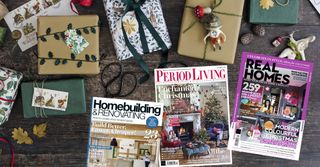 What do you need to know about bedding materials?
Egyptian cotton is probably the most recognisable and with good reason, as its extra-long fibres make smooth, soft and durable sheets for maximum comfort and an indulgent feel.
The majority of bedding sets will be made from cotton, or a cotton-synthetic or cotton-cashmere blend, but be sure to take a moment to think about the weave. Sateen is very soft, with a subtle lustre, while percale is more matt, with a crisp feel to it that's perfect for those prone to overheating, or anyone wanting to achieve the ideal hotel bed linen look in their own home.
When it comes to choosing pillows, natural fillings are a traditional choice that have stood the test of time, and for good reason. Duck and goose feathers and down feel soft and luxurious, giving you that extra-cosy sensation of sinking into your pillow. If you like the softness of down but not the heat, or you suffer from allergies or respiratory diseases, you can get synthetic fibre fillings that mimic the feel. For those who need more support, or just prefer the feel of a firm pillow, there are latex and memory foam which are also helpful for sufferers of neck or back pain.
Perfect for ensuring freshness, mattress protectors not only keep your mattress stain free, but can also feature anti-allergy and heat regulating properties so you benefit from the best night's sleep possible. The best mattress protector will be breathable and waterproof. If you suffer from dust allergies, you may need to consider a hypoallergenic mattress topper, and for an extra layer of comfort, a quilted or memory foam mattress topper is certainly worth considering.
If you're going the full shebang and purchasing a new mattress too, consider mattress firmness. Mattresses range from soft medium; medium; medium firm; to firm and extra firm.
Check out our down-to-earth mattress reviews for an honest opinion on all your favourite brands.
More Boxing Day sales deals: