I'll admit — household essentials subscriptions are the ultimate treat to yourself. Save yourself the hassle of running to the store every time you run out of something important like toilet paper or dog food.
Keeping up with everything that needs to be done around the house is a massive project in and of itself, even before you take into account everything you need to get it done. That task only becomes more difficult if you don't have reliable transportation, have kids to keep an eye on, or are disabled.

You've probably seen meal delivery kits already but there are tons of awesome household essentials subscriptions that include the things you need for your home, like the best cleaning supplies.
Quick Menu: Household Essentials Subscriptions
Best household essentials subscriptions
Why you can trust Real Homes Our expert reviewers spend hours testing and comparing products and services so you can choose the best for you. Find out more about how we test.
From cleaning products to deodorant and pet supplies, there's a household essentials subscription for just about everything these days. See which one might be right for you to make your weekly shopping so much easier.
Prices were correct at the time of publishing.
Grove Collaborative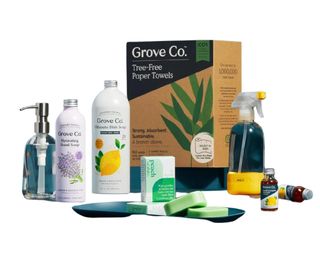 Grove Collaborative offers up more than 200 different brands with products for everything from cleaning and laundry supplies to personal care and pets. They're also serious about sustainability, so you can find excellent eco-friendly brands and get everything you need all in one place.

Instead of offering one-size-fits-all bundles, each time you pick a product you can choose to get continuing deliveries. You'll be able to choose the delivery frequency that works for you as well, so you can get the items you need when you need them and not before.
Grove Collaborative also offers up tons of freebies when you get started, making it easier to load up without breaking the budget. After this first order, they'll suggest items to you, as well as let you personalize continuing shipments for any items you want to subscribe to.

Grove Collaborative also offers a VIP membership for $19.99/year. You'll get access to quarterly VIP swag, get free shipping on all orders over $29, and get first access to new products, exclusive deals, and a VIP-only online shop.
Public Goods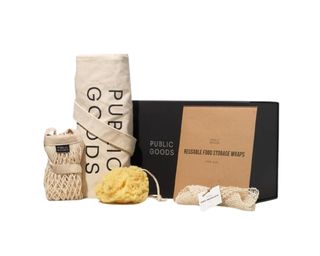 Public Goods sells everything from the best bed linens to facial cleansers, to household cleaners and paper towels. All while promising sustainable products from start to finish. You'll have to sign up for an annual subscription (which will run you $79 )which will get you access to every product available, all at wholesale prices.

Their effort to cultivate a sustainable business goes the full mile too. They use 100% post-recycled plastic, tree-free paper, and organic ingredients. They even partner with Eden Reforestation project, and for every sale they plant a tree. Right now, they're up to 376,00 and counting. Public Goods also believes in properly sourcing everything that goes into their products. They clearly label what the product is, along with labels for a variety of things like vegan-friendly, biodegradable, or paraben-free.

Once you have a membership, there is a 'manage auto-shipments' section on your account settings. From there you can add all of the items you'd like to subscribe to, as well as fine-tune how often you want individual items to arrive.

Public Goods has free shipping for orders of over $45, but otherwise will charge $9. As a note, right now they do not offer returns but will refund any damaged merchandise that you receive.
Papaya Reusables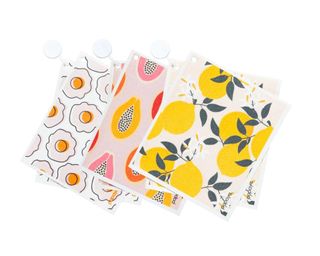 Papaya's paper towels are made of 70% cellulose, and 30% cotton. When they're dry they have a fairly stiff look and feel but are super absorbent, don't retain smells, and are easy to clean. When they're not in use you can hang them, and your first order will come with a hanger.

You don't have to worry about them staying damp and gathering mold or bacteria because the material dries extremely quickly. It's safe to go into the dishwasher or washing machine. Just don't toss them in the dryer, as they can shrink. When they're done being washed, just hang them up again to dry and you're good to go!
If your towel is getting daily use, you can expect it to last somewhere between two and four months. However, if you have a rotating collection, you may see them last as long as nine months before needing to be retired. According to Papaya each towel is capable of replacing up to 17 rolls of paper towels. When the paper towels do finally give out, they're 100% compostable so you don't have to worry about it rotting away in a landfill for years to come.

The towels come in packs of two, four, or six. Subscriptions are delivered on your schedule every three, four, five, or six months. While there are prebuilt bundles, Papaya also gives you the option to pick out your own options. This lets you pick as many towels as you would like and lets you mix and match solids and patterns to your heart's content.
We are Wild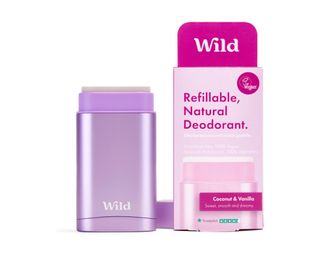 We Are Wild delivers fantastic, sustainable deodorant that gets the job done, without adding more plastic waste to the world in the process. Wild uses the best ingredients they can find when making their deodorant and includes a full ingredient list on their website so you can check for any allergens.

Wild has a dedication to creating sustainability while also delivering quality products that work. Instead of deodorant in a plastic case, they use a refillable aluminum case meant to last for years. With every refill, you're saving plastic from going to the landfill and saving money while you do.

When you get started with Wild, you'll pick a starter set. First, you'll pick out your aluminum case. The case is what holds your deodorant, and is available in a variety of colors, including a few limited editions that will cost a bit more. You can even add an engraving to the case if you want to!

You can opt for a one-time purchase, or snag a continuing subscription. Subscriptions save you 15% overall and deliver three refills. They can be set for every two, three, or four months, and can be paused or canceled at any time. Lastly, you'll pick the scent for your deodorant. They have several different options to choose from, along with limited edition options as well. Along with deodorant, Wild also offers a few varieties of bar soap and shampoo bars.
Who Gives a Crap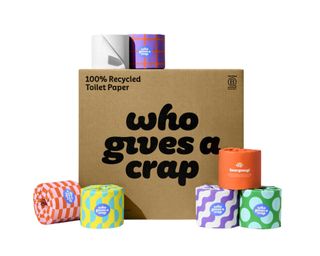 Who Gives a Crap has a paper subscription for toilet paper, paper towels, and tissues. They started with toilet paper back in 2012 with a 50k Kickstarter and have been delivering the best product possible ever since. Their toilet paper comes in two varieties; bamboo or recycled paper.

The bamboo toilet paper is the softer, and the stronger of the two options. However, recycled paper has a smaller environmental impact, and is the cheaper of the two options. The Bamboo option is three-ply paper, while the recycled paper option is two-ply. There are over 350 sheets of paper in either roll, and they come individually wrapped within the shipment box.

Considering that over a million trees are harvested daily just for toilet paper, and worldwide deforestation is a serious issue, by switching over to Who Gives a Crap you're also making an impact on the world. The average person uses 127 rolls of traditional toilet paper a year, globally that's 42 tons of toilet paper.

When you snag a subscription to Who Gives a Crap you'll be able to pick how much toilet paper you receive in each shipment. You can opt between 24 or 48 rolls, and subscriptions can be delivered every two, three, or four months.
Athena Club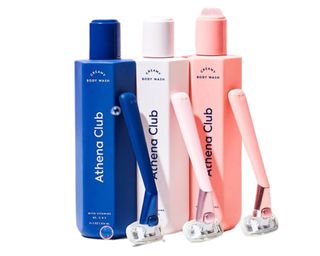 Self care comes in many forms, from treating yourself to a spa night, to taking care of some personal grooming. You want options that are high quality, as well as affordable, even on a tight budget. Athena Club aims to bring you all the self care products you need, delivered on your schedule.

Every product they sell is developed with high quality ingredients, sourced to be effective and sustainable. Everything from Athena Club is gluten free, lactose free, cruelty-free, vegan, and free of synthetic fibers. They also list out every ingredient used in their products right on their website where it's easy to access.

The products from Athena Club are broken out into five categories: body care, skin care, wellness, period care, and lifestyle. Each product from Athena Club is available to be delivered on your schedule, letting you get all your self care products in one place.

While different products have different pricing and subscription options, you won't be hit with sticker shock at Athena Club either. Their razor start kit, which comes with a handle, two blades, and a magnetic holder is just $10. Likewise, their pimple patches are just $12, and nothing is unreasonably priced making it easy to treat yourself without blowing your budget in the process.
Chewy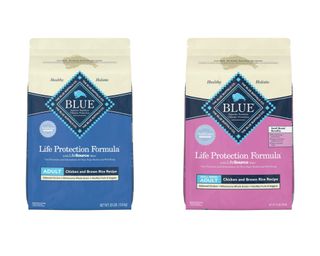 Having a pet means having a companion that trusts you to provide everything they'll need. From toys and food to medications or handling special needs, Chewy aims to be your one-stop shop for absolutely anything you need for your pet.

Chewy aims to be not only the most convenient destination for pet accessories but the most trusted as well. They take that mission seriously, with top-of-the-line customer service that makes social media waves every so often. Each year they donate to a variety of shelters and animal welfare societies, along with connecting pet lovers with organizations that could use some help. They even have a pet finder, if you're currently on the hunt for a furry friend to adopt.

Their dedication to great products shines through on the website too, with everything a pet lover could need at a price that can't be beat. Chewy runs tons of deals, with products relating to everything from dogs and cats to horses and reptiles. They even provide a pharmacy to ensure that you can always get Fido's medication when you need it.

There is also a huge variety to choose from, including the brands you already know, and specialized brands for specific diets. They offer weekly deals and keep prices low, and you can save even more by subscribing. Chewy even offers specialized subscription boxes built for cats or dogs. Each box includes a few toys and treats, and they're available in three different sizes.
Blueland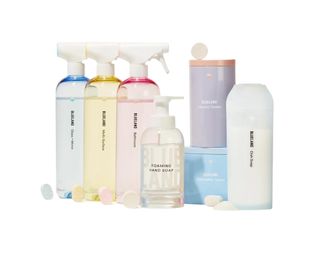 Keeping the house clean is hard enough, without having to remember which cleaner you're out of. This prospect only gets more difficult if you have children, or lack independent transportation, especially when it comes to hauling home detergent. Blueland is a sustainable cleaning subscription that ensures you have what you need to keep your home sparkling.

Blueland's mission is to eliminate as much single-use plastic as possible, so you won't find any giant plastic tubs. Instead with their cleaners, you'll get a shatter-proof glass bottle, and cleaning tablets. Just fill the bottle with warm water, add the cleaning tablet and you're good to go!

Blueland offers more than just multi-surface cleaners too. They also have options for your dishes, laundry, and the toilet. These options all operate differently than the spray cleaners with tablets that are stored in an aluminum container.
FAQs
Are home essentials subscriptions expensive?
Cleaning supplies are already pricey and when you're picking up enough to refill everything in your home, it can quickly go out of budget. Make sure to keep an eye out for sales, or try to bundle products in order to save a few bucks. Subscriptions will also save you a bit since most of the brands we've talked about today offer discounts when you subscribe to their service for continuing deliveries.
What else should I consider when subscribing?
Space: How much storage space do you have available for new cleaning supplies? When you aren't physically looking at items in front of you it's much easier to end up with way more cleaning products than you have space for. Make sure you know not only what you're getting delivered, but where you plan to keep it between uses.
Ingredients: The last big question you need to ask yourself is if there are any ingredients that you don't want to bring into your home. If you or someone in your home has allergies or sensitivities, you want to ensure that the cleaning products you are picking up don't set them off.
---
Picking the right subscription services for your home means taking a look at where you spend your time on errands that could be done away with. It may take a bit to tweak your deliveries so they aren't too frequent, or too spaced out, but once you do the convenience is well worth out.
While there are plenty of great options that made our household essentials list, the number one pick is Grove Collaborative. Their wide collection of brands and options at a great price makes them the easiest place to pick up most of what you need all at once.