Furnishing and decorating your empty new apartment might seem like a daunting task. While it may be tempting to rush over to a big box store and fill the space quickly, snap up this opportunity to take your time in designing a place you can truly make your own. One of the ways to get started is by searching through Pinterest boards and design sites to help fine-tune your personal interior style. As you find inspiration, take note of what appeals to you and look for the essentials that best suit your overall vision.
From there, you can focus on creating the most functional design in your apartment. Whether that means opting for a clothing rack in order to free up space for storage in your closet, or figuring out how to save as much kitchen counter space as possible, the only way you can make the best decisions in creating a functional home is by taking your time in the space. While decorating and furnishing, another important thing to note is to not forget to have a little fun along the way. Although it may take a while to find the joy in searching for that perfect rug or drawer inserts to keep things organized, here are a few essentials that can immediately make your new place feel like home.
Enhanced Furniture
Why you can trust Real Homes Our expert reviewers spend hours testing and comparing products and services so you can choose the best for you. Find out more about how we test.
Every apartment needs the basics, but to really make your space work even harder, look for key items that deliver a little more and be creative with how you outfit pieces that already exist in the space.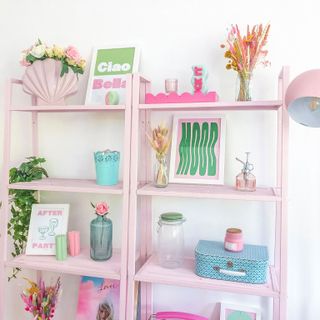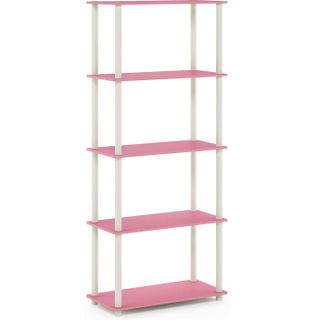 $42.99
While large wooden bookcases can be an expensive purchase and hefty to move, lighter shelving or bookcases, such as this white 5 Shelf Bookcase from Target or this pink Furinno Storage Shelf from Amazon, are rental friendly in that they aren't difficult to move or install. If you'd like to avoid adding holes to the wall, command shelving is a way to use foam backing for floating shelves. To inject a bit of style, consider how different types of shelving would function in your space.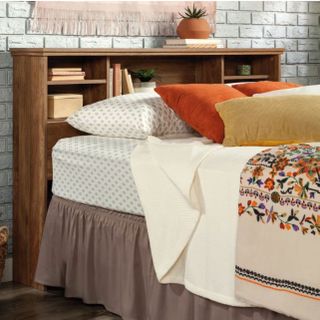 $299.99
When searching for a great bed set-up, you might want to opt for big box stores that have more options at affordable prices. With a myriad of options available, designing on a budget doesn't mean you have to settle for one that doesn't suit your personal design style. For small spaces, go one step further, advises interior designer and content creator Rita Melkonian. "If your bedroom is small and you're tight on storage space, they have stylish beds with built-in storage," Melkonian says. One great option is this Winston Porter Hannah-Marie headboard from Wayfair, a way to stash your books and other decor where you sleep. It's a more expensive investment piece but one that will last you years to come.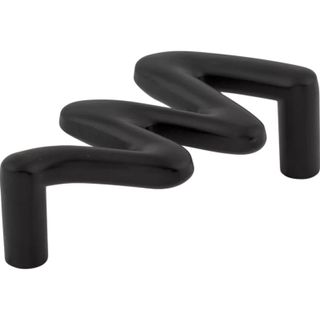 $14.55
Instead of rushing out and purchasing a dining room table, it might be a better idea to see how you function in your space to determine how much area you have for a dining table, bar stools, or a breakfast nook. Forgo the desire to immediately purchase a piece and furniture and instead, focus on any existing pieces that could use an upgrade. "If you want to update the look of your kitchen, an easy adjustment that makes a huge difference is swapping out your cabinet hardware, such as pulls or knobs," says Melkonian.
These squiggly bar pulls from Wayfair are one inexpensive way to transform the look of your cabinets. With only a screwdriver, you can install these to add a bit of your own style in your rental space.
Small, cozy, and functional upgrades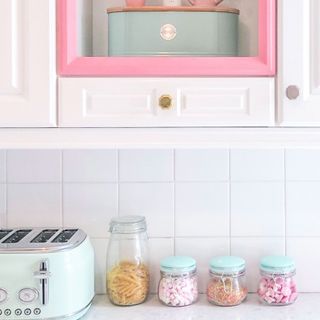 It's all in the detail, and from cute organizational products that make all the difference to keeping your things in order, to a groovy shower head that will glow-up a sad-looking bathroom routine in an instant, here are some tiny but major apartment must-haves to consider.