If you haven't yet heard of xeriscaping and you'd like a striking way to landscape a garden or yard, you should definitely consider this cool process. It almost eliminates the need for water, making it way more self-sufficient, not to mention, eco-friendly.
Xeriscaping has been around for decades, and naturally, it is the way to go for those living in dryer climates. The term was coined in the early 1980s and xeriscaping is fast becoming a popular backyard idea again – with no surprise – as it can elevate a garden, is environmentally friendly, and you hardly need to do anything at all to maintain it.
Impressed? Here's what you need to know to start xeriscaping yourself in your own backyard.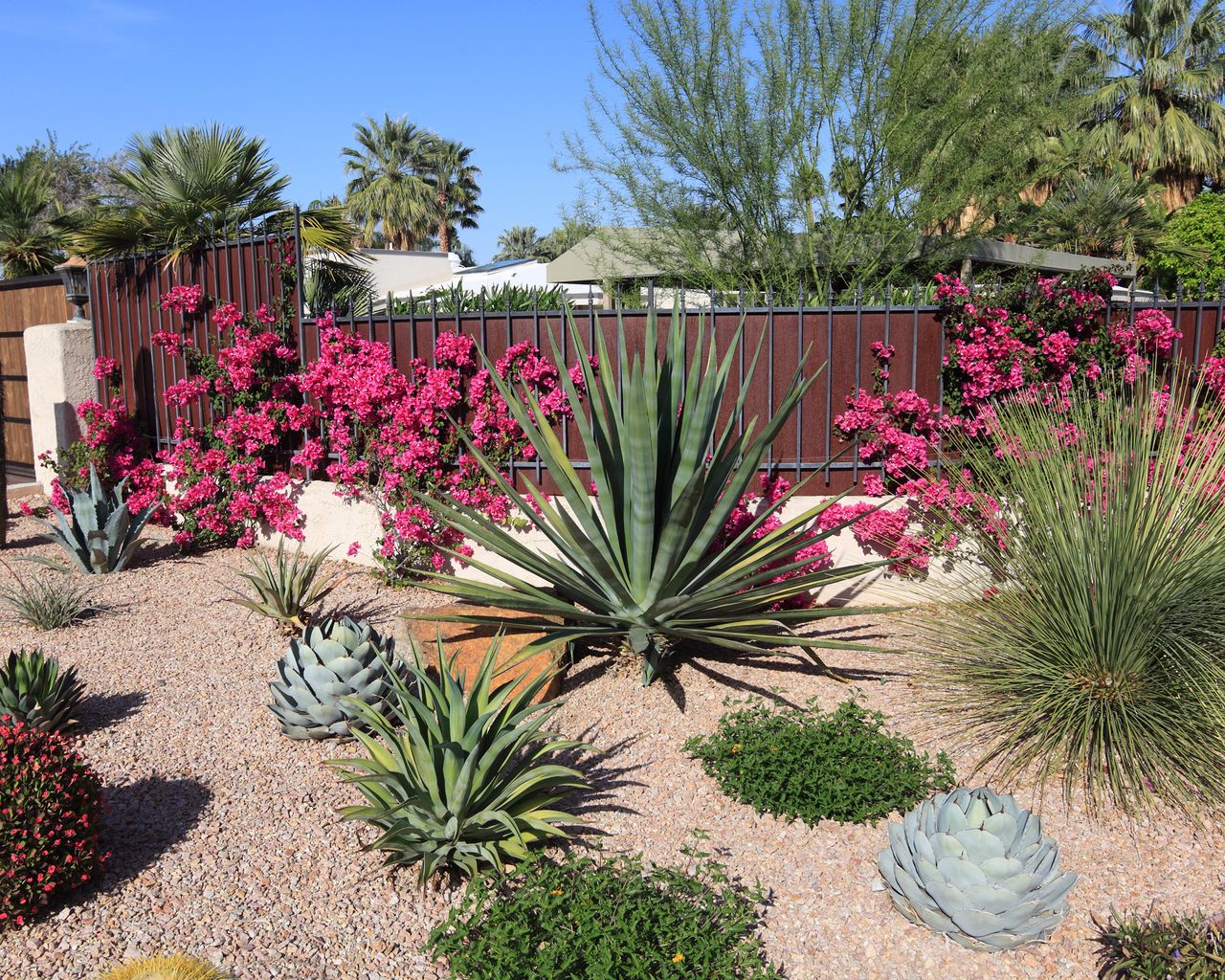 What is xeriscaping?
Xeriscaping is a term invented by Denver Water in 1981, by combining the word 'landscaping' with the Greek word xēros, which means 'dry.' No extra brownies for figuring out what the term means, but the idea behind xeriscaping is landscaping with the aim of maximum water conservation.
Today, xeriscaping has been embraced enthusiastically in Western parts of the United States where water conservation is a top priority.
Xeriscaping is known for its distinctive look that provides an interesting alternative to the traditional lawn with borders. Instead, plants are surrounded by gravel, which helps retain moisture in the soil. We would describe the look as a Japanese Zen gravel garden meeting desert plants and/or drought-tolerant plants.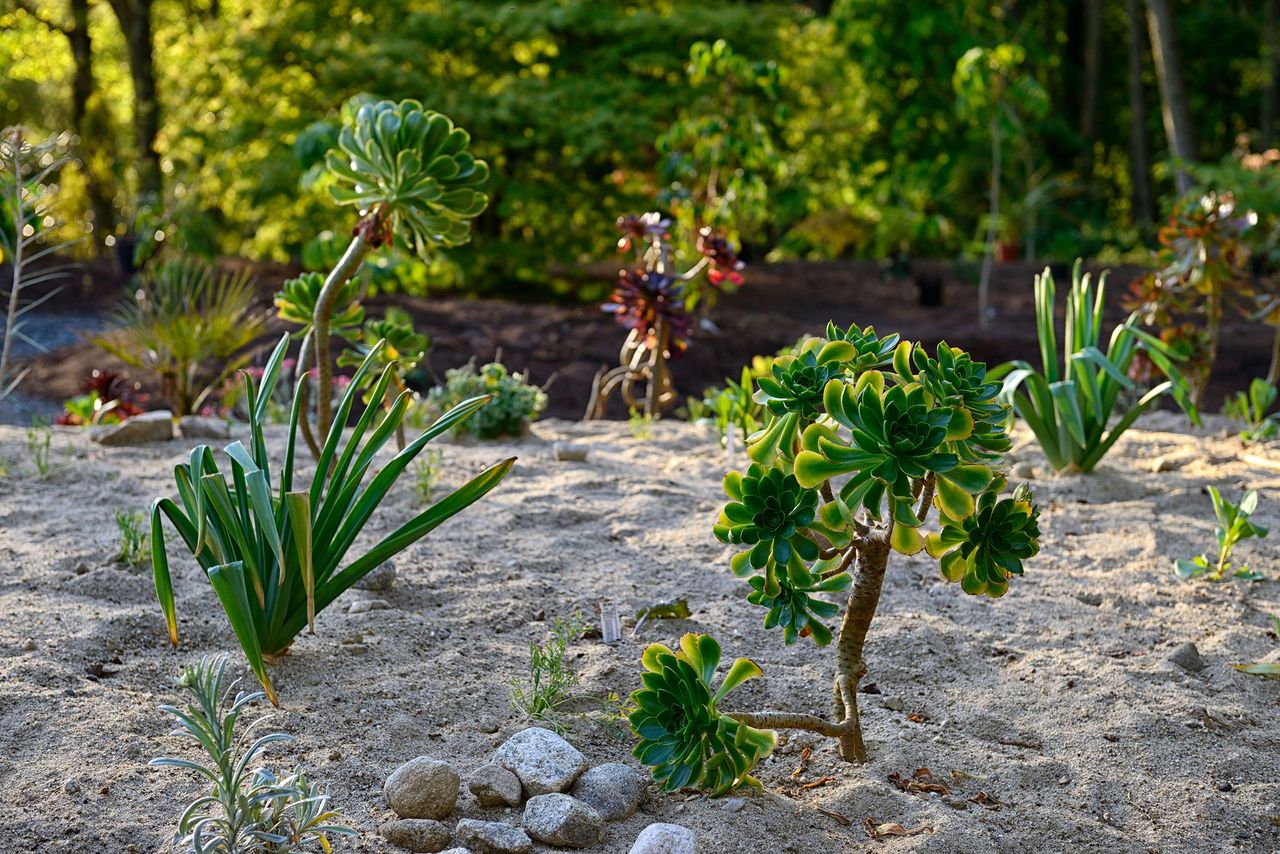 Is xeriscaping only for arid climates?
Not at all. This is the biggest misconception about this form of landscaping. The idea is simply reducing the amount of irrigation needed in your back or front yard, not necessarily creating a desert look.
Xeriscaping can work surprisingly well in a wetter climate – you just will need to rethink which plants to grow. Instead of the cacti, drought-tolerant grasses and succulents typically grown in dry-climate xeriscapes, you might consider growing ferns and shrubs suited to temperate climates. Gravel is a near-universal landscaping material that works in just about any climate.
Don't like gravel? You can use pink bark mulch (opens in new tab) instead, or even rocks, for more of an Alpine look. Any material that helps the soil retain moisture (i.e. not grass) is welcome.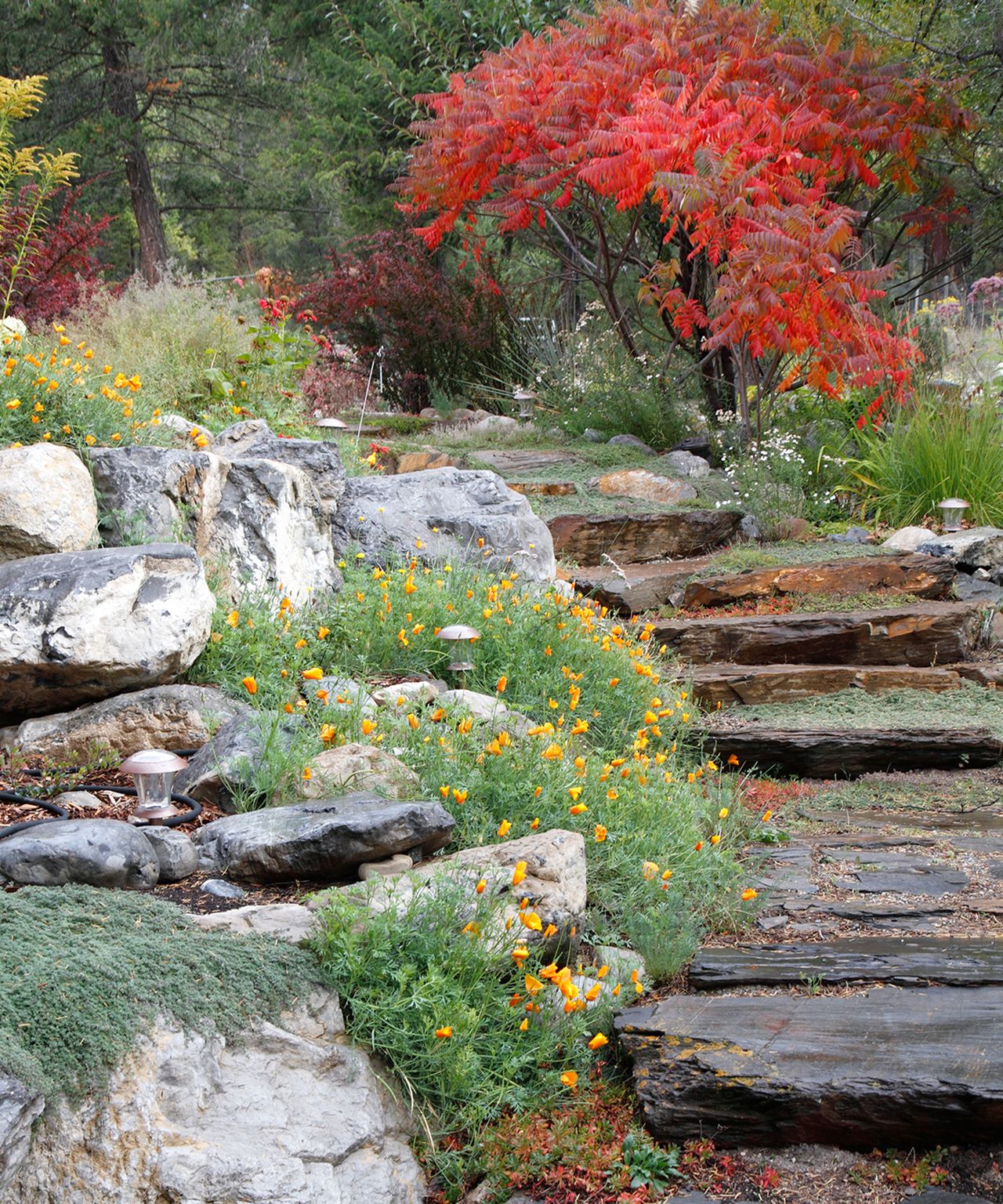 Does xeriscaping mean I can't use grass?
Not necessarily. usually, switching to xeriscaping does mean ditching the traditional large lawn in the center of your yard, but you don't have to get rid of all of the grass you have. Your or a landscape designer can carve out a specific area for a smaller lawn and use garden edging to separate it out from the xeriscaped areas. So, you'll still be able to enjoy your lawn, it'll just be covering a smaller area.
Also, you do need to bear in mind that many local municipalities in the United States still require that a certain percentage of a homeowner's land be used as a lawn, but these laws are changing fast. In fact, Texas, Nevada, Arizona, California, Colorado, Louisiana, and Florida all now allow homeowners to xeriscape their yards to conserve water. You should check with your local environmental authority or housing association before you xeriscape.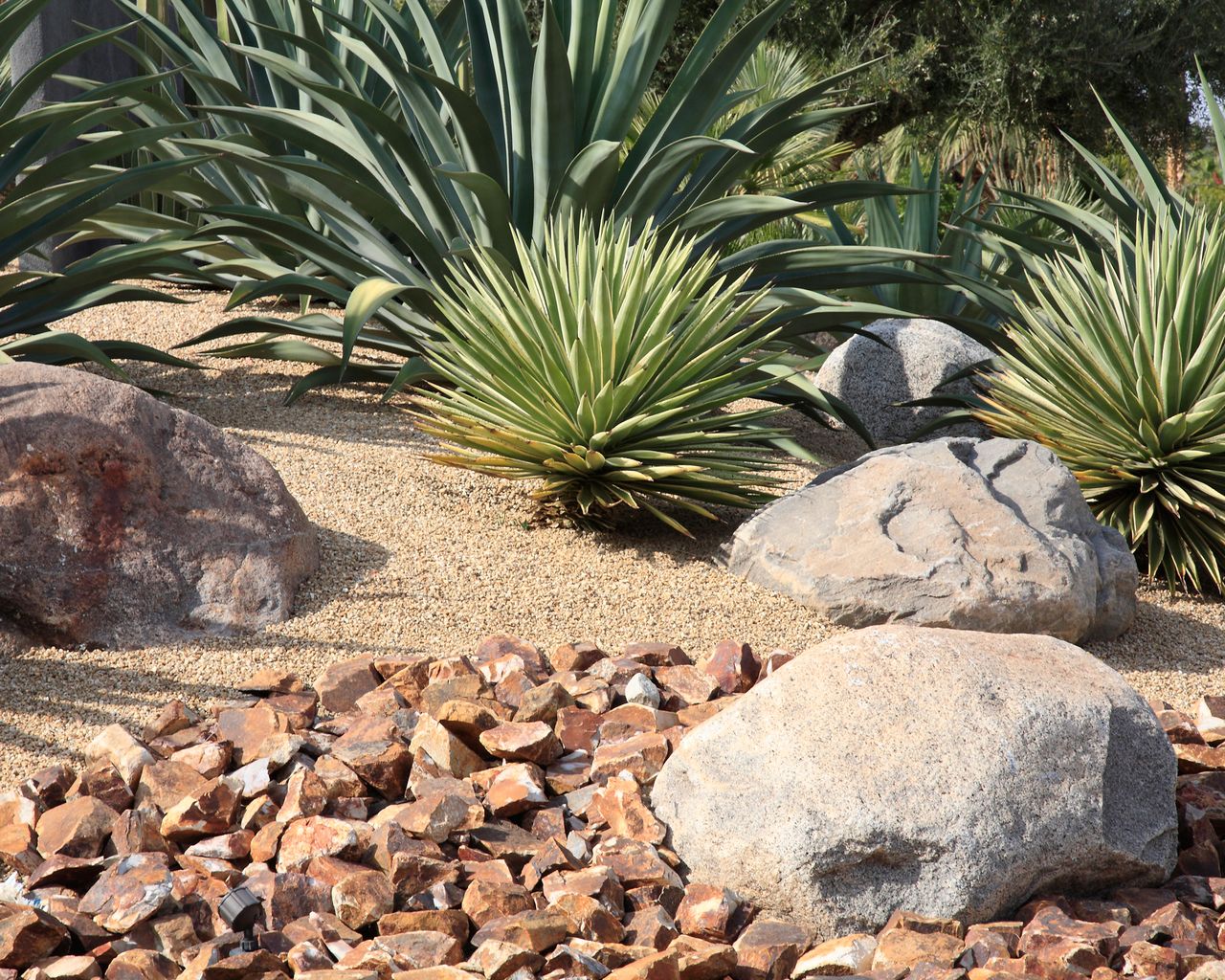 The best plants for xeriscaping
Apart from the obvious cacti and succulents, considering the following plants that thrive in xeriscaped yards:
Pine
Japanese cedar
Acers
Juniper
Hawthorn
Lavender
Sage
Pentstemon
Eryngium or sea holly
Wisteria
Santa Barbara daisy
Pelargoniums
Most types of ornamental grass
California poppy
Yucca
Tree ferns
As you can see, there's a wide variety of garden plants that can thrive in xeriscaped yards, many of them suitable for colder and rainier climates as well as hotter ones. The key is to choose tough plants that don't mind going for a little while without water. Just don't try to xeriscape with roses or hydrangeas – they will die.
Does xeriscaping mean that I don't need to water my yard?
Unfortunately, not quite. You will still need to water your plants, just a lot less than you normally would – 60 percent less, according to Denver Water (opens in new tab). Obviously, if you've only planted cacti, you could get away with watering your yard once a month, if that. Other plants will still need to be watered about once a week, or every other week if it's not too hot.