Whether I'm shopping in the grocery store or browsing my fave fashion site, organic alternatives are becoming pretty popular. So it's no surprise organic mattresses are making their way into the market, too. And while we're (most likely) all in agreement that "going organic" is a better buying decision, what it actually means isn't so clear — especially when it comes to your bed.
Eco-friendly, pure, natural, and non-toxic: These are a few of the interchangeable terms that are often used in relation to organic products. So surely this applies to the type of bed you're buying, right? Not exactly. After speaking to the experts, organic and eco-friendly mattresses can mean two totally different things with non-toxic models jumping in to make things even more confusing.
To break down this bed jargon, I've uncovered what an organic mattress actually is below, so you can rest assured you're buying and sleeping well on a bed that's best for you.
What is an organic mattress?
"An organic mattress is one made with certified organic materials, like natural latex, wool, and cotton," explains Annie Graybill, product and sleep expert at Avocado. Free from harmful chemicals and produced with more sustainable practices, if it's time to upgrade your bed, an organic mattress can look after you and the earth.
Not to be mistaken for an "eco-friendly mattress" or "natural mattress," a true organic mattress will have gold standard certifications, such as the Global Organic Textile Standard (aka GOTS). This certifies the materials used are completely natural and contain no chemicals or toxins. If your mattress is made of latex, it's important to check for GOLS (Global Organic Latex Standard) certifications, too.
Psst! Many mattresses may claim to be made with organic materials rather than being wholly organic. This could refer to only a small percentage of fabrics being organic — not the full mattress.
Our favorite organic mattresses
You might have noticed when you're shopping for your veggies at the store that the organic option is often more expensive than the regular. Well, you pay for what you get because buying organically is better for you and the planet. Here are a few of our favorite organic mattresses, tried, tested, and totally worth the extra spend.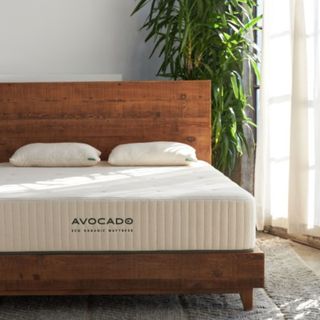 1. Avocado Green mattress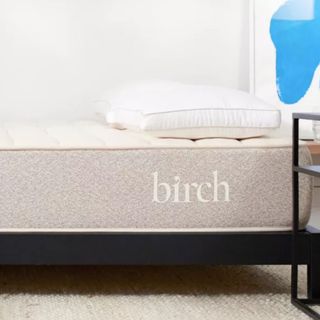 2. Birch by Helix natural mattress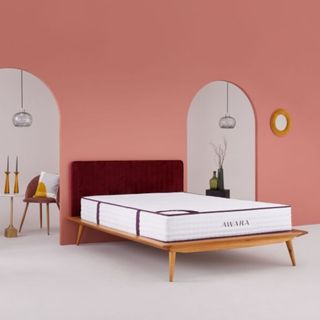 6. Awara Premier Natural Hybrid Mattress