If you're planning to sell your home, maximizing its curb appeal is a must to get the quickest sale at the best price. But curb appeal ideas are also worth implementing if you're staying put so you, your visitors and even passers-by can appreciate its style.
And while adding curb appeal might sound as if it's going to involve a big spend, that definitely doesn't have to be the case, and you can DIY your way to a smart and welcoming front yard and house exterior on a low budget.
These cheap curb appeal ideas from the experts will help prepare for selling a house or flat, and ensure your home is well maintained, neat, tidy and great looking while you're living there.
DIY curb appeal ideas
The first step to boosting a home's curb appeal is to tidy up so items like kids' toys aren't cluttering up the view of your home. Next, repair. 'Complete any maintenance projects necessary,' says Lindsey Mahoney, a licensed realtor with Danberry Realtors in Toledo, Ohio, and founder of Building Bluebird.
'Fix the fence, change light bulbs, remove any old wires that distract from the home's architecture, replace a damaged piece of fascia, etc.'
After that, try these low maintenance curb appeal strategies guaranteed to make your home look great.
1. Clean up to maximize curb appeal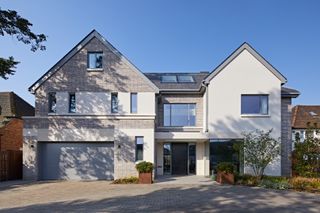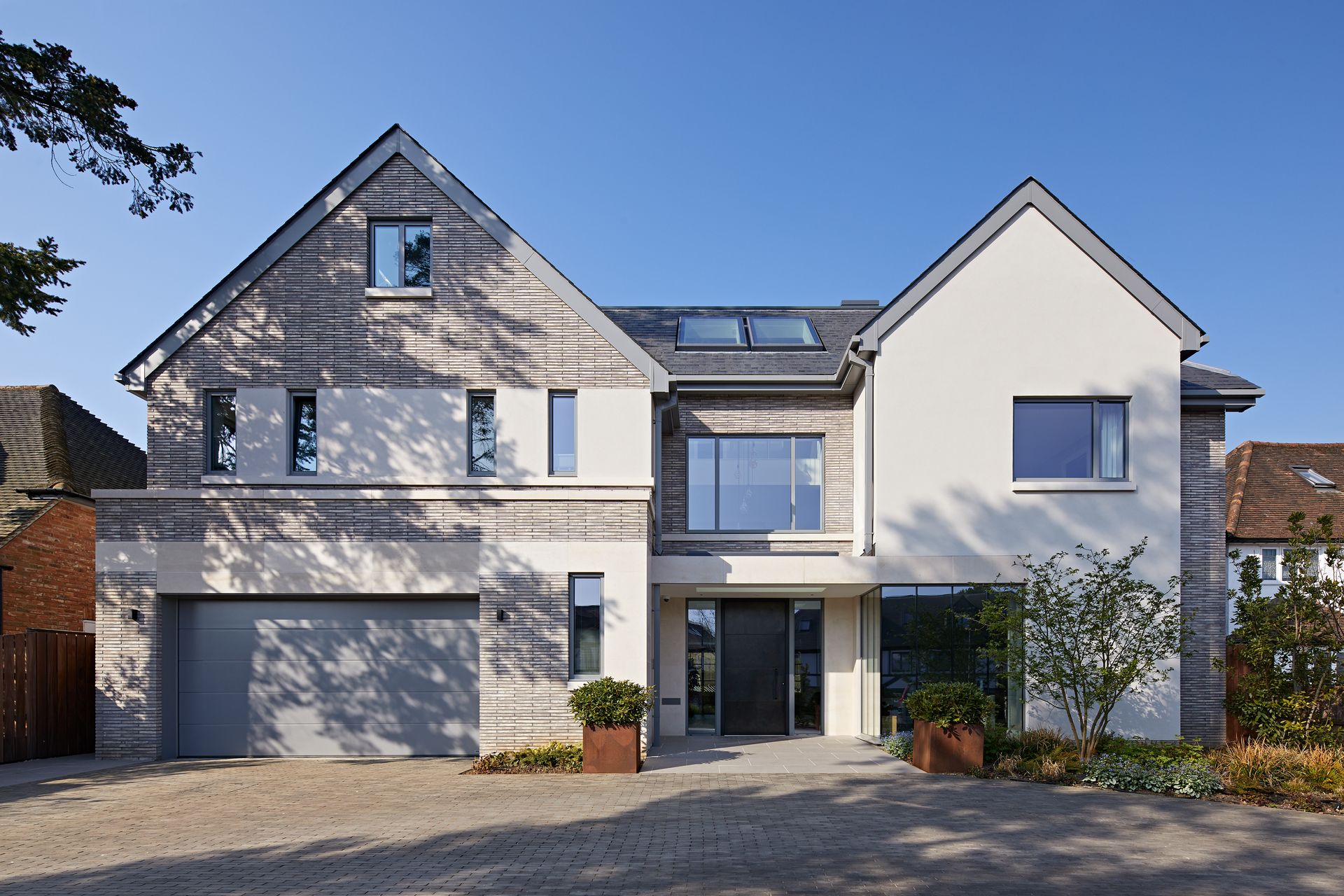 Cleaning up the outside of your home equals cheap curb appeal. 'One of the most cost-effective ways to improve any home's façade is to pressure wash and use a little bleach and water if needs be,' says Baron Christopher Hanson of Coldwell Banker Realty.
'Every surface, driveway, fence, and stepping stone should be clean 100 per cent. Even moldy or stained tree trunks can be pressure washed to look fresh and clean again. One of my pet peeves are properties wrought with mold, hard water, and other weather stains. Any inch of your façade or landscape that looks worn or stained or not brand spanking new must be cleaned or resurfaced perfectly.'
2. Revamp the front door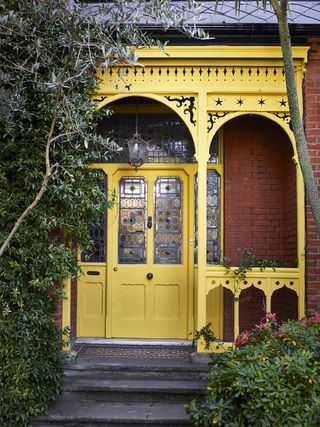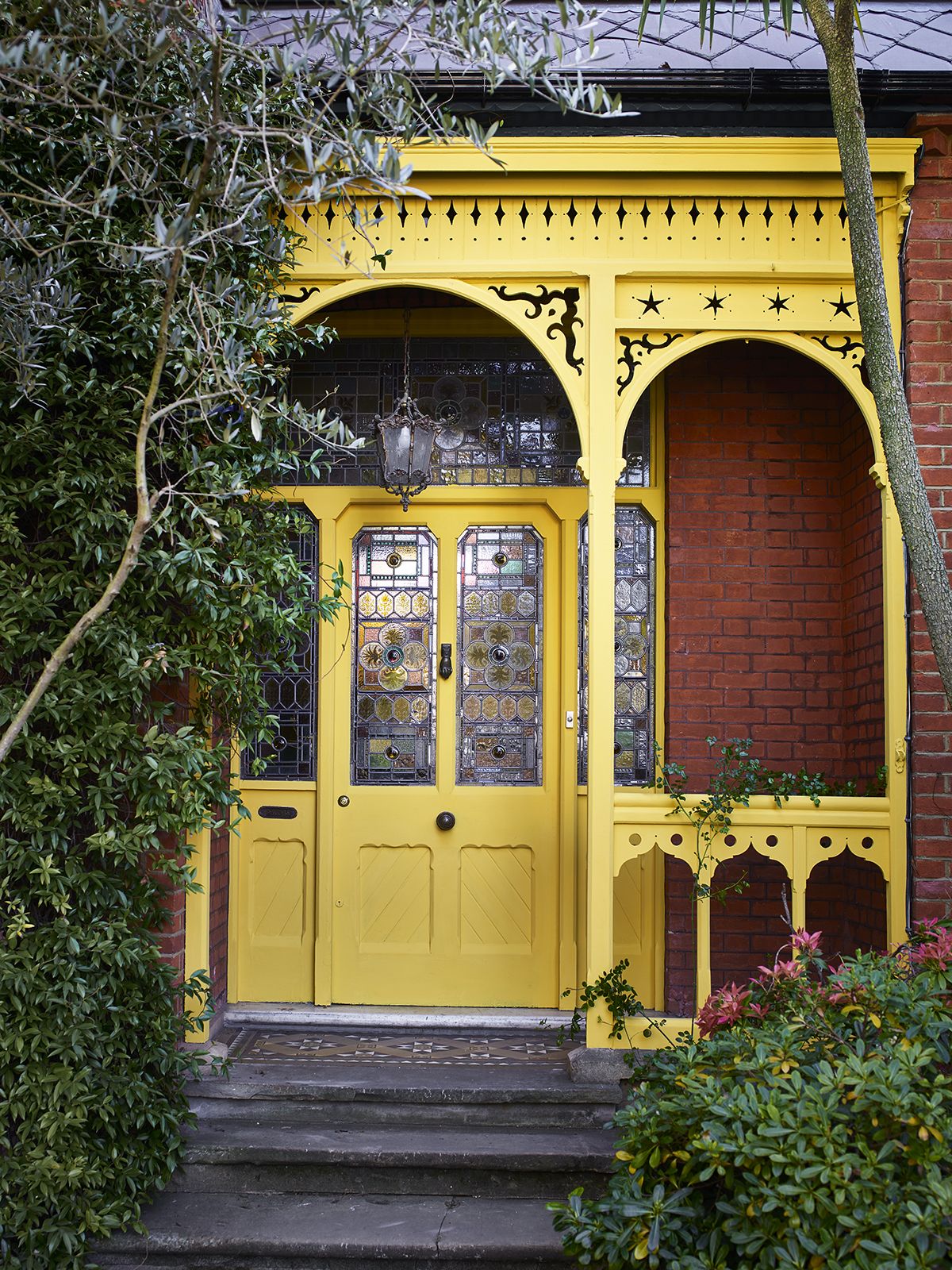 As the entrance way to your home, your front door makes a statement about your whole property. It determines whether or not guests or potential buyers will think it's welcoming and well maintained. Barbara Corcoran, American property tycoon, has argued that buyers decide to purchase a home in the first eight seconds of a viewing, so first impressions really do matter.
'Painting a front door is a one day project that can make a world of difference,' says Matthew Brown, technical consultant from Sadolin and Sandtex. 'As the first thing people see when visiting your home, the color and look of your front door really should be a considered choice. Taking note of the style of the door, along with the trim and siding that frames it can change the whole look of the exterior.'
3. Clean or swap door furniture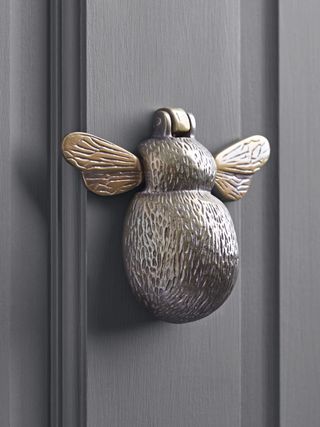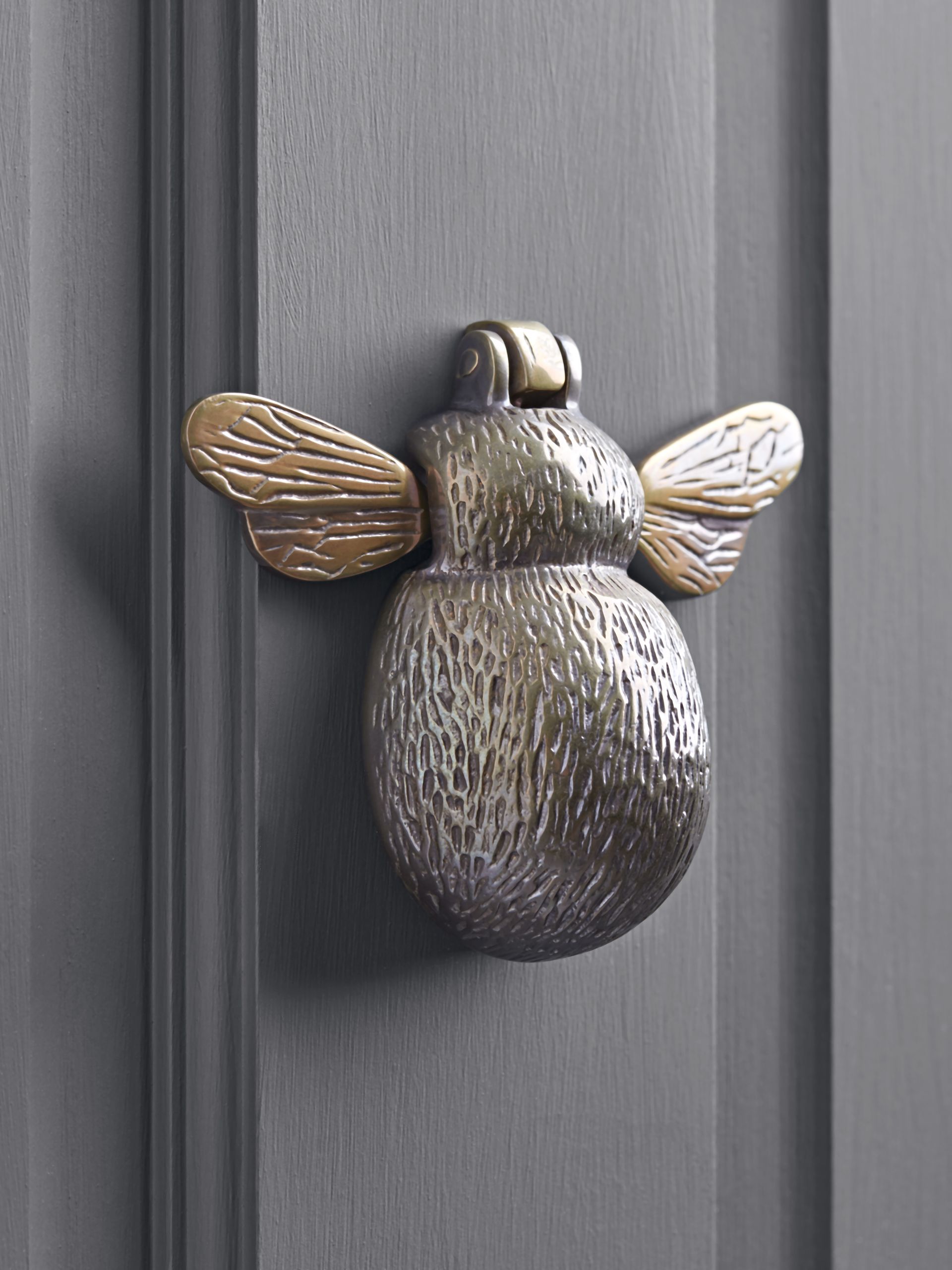 If the door furniture is looking dirty, clean it up so it's sparkling again. Plain or downright ugly designs? Shop for new. They needn't cost very much and can make the door look handsome.
Bear the color the front door is painted in mind when selecting door furniture. 'Make sure you balance the color with other accessories in complementary finishes,' says designer Ted Roberts, the style and design expert for Schlage. 'A matte black smart lock would really pop against a colorful door.'
4. Wash and paint windows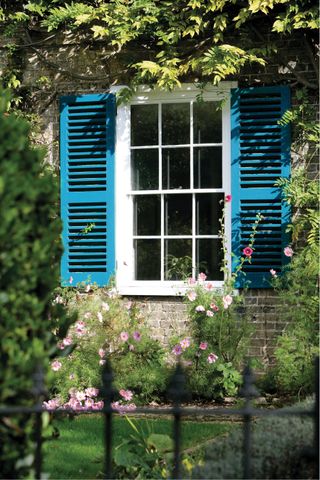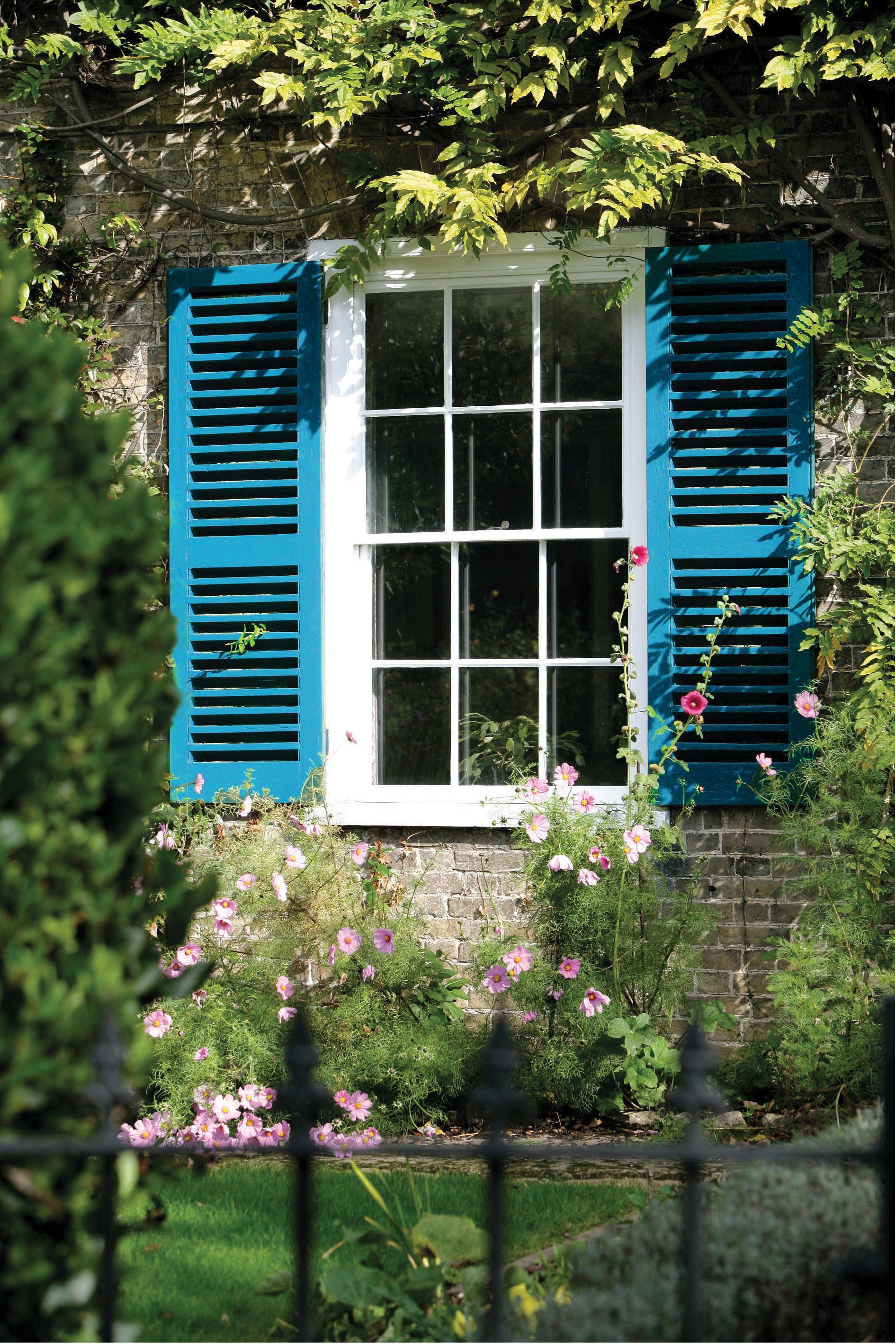 We emphasized the importance of cleaning the exterior of your home above, and that includes cleaning windows – a must do DIY curb appeal strategy. Window glass should sparkle to entice buyers, and cleaning it will keep the inside of your home as light-filled as possible, too.
Take time to paint windows if the paint is flaking and make sure you get a pro level finish: 'When painting around windows use painter's tape, removing while the paint is still wet so the paint doesn't crack,' says Matthew Brown.
5. Tidy up driveways and walkways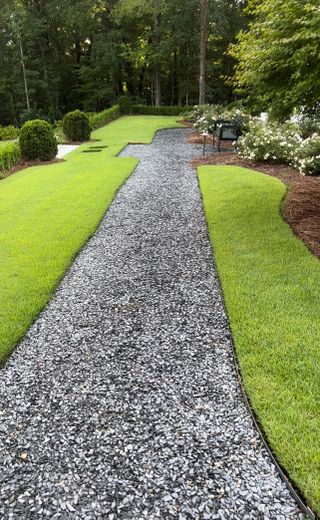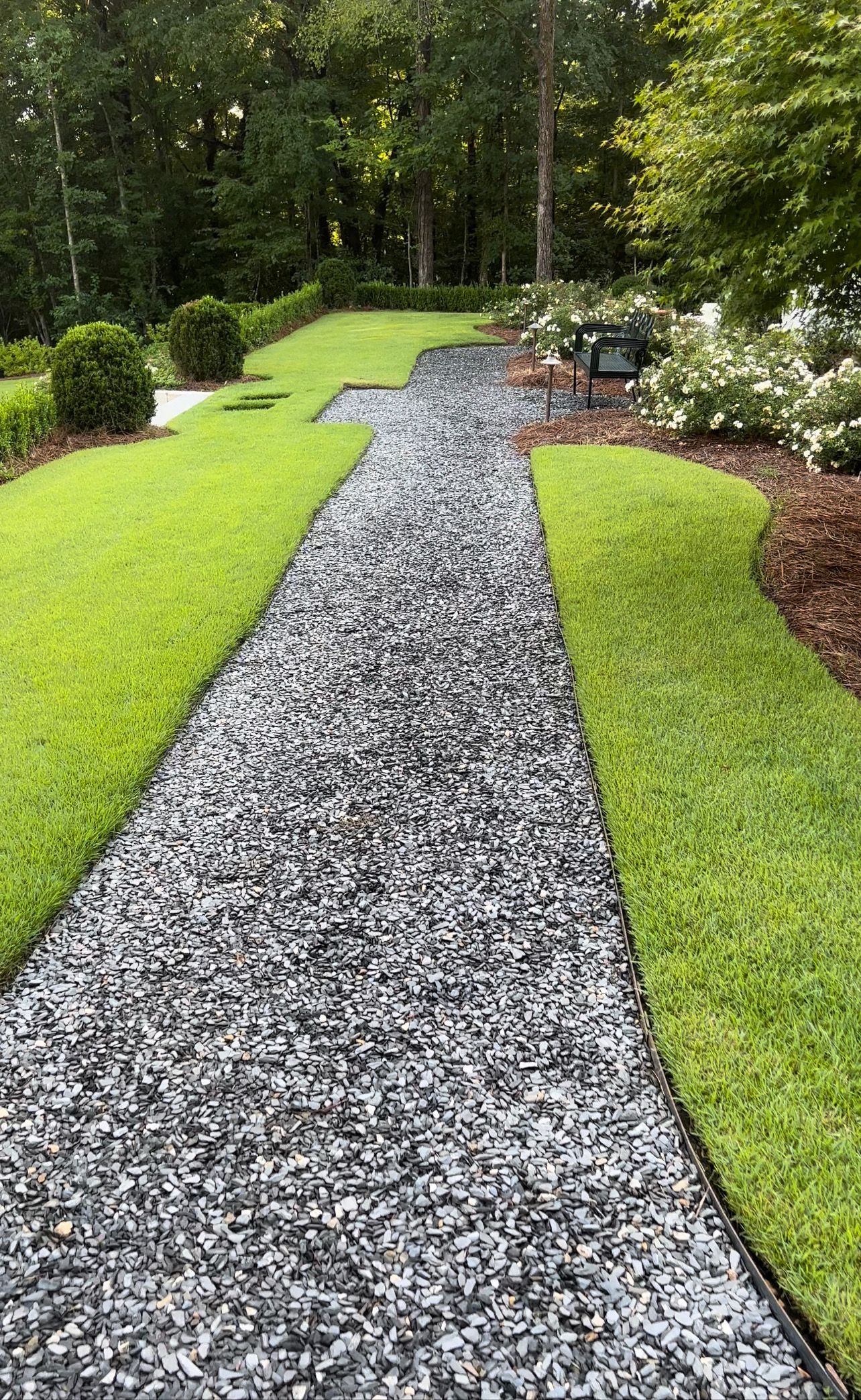 One of the cheapest and easiest ways to enhance the curb appeal of your home is ensuring driveways and walkways are pristine. After using a pressure washer to remove dirt and stains, be sure to clear away weeds.
Replace any cracked paving stones to improve the appearance of these surfaces; it is a task you can DIY. Note that ensuring your home has flat driveways and walkways is essential for those with pushchairs, wheelchairs or young kids and easy access should increase the number of potential buyers for your property.
Need to replace paving entirely but want a lower cost solution? 'Use chipped slate material instead of concrete or stone pavers,' recommends Carmen Johnston, owner of Bespoke Garden Plans. 'This softens the look to your home in a more budget-friendly way.'
6. Care for the front yard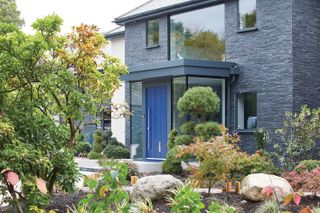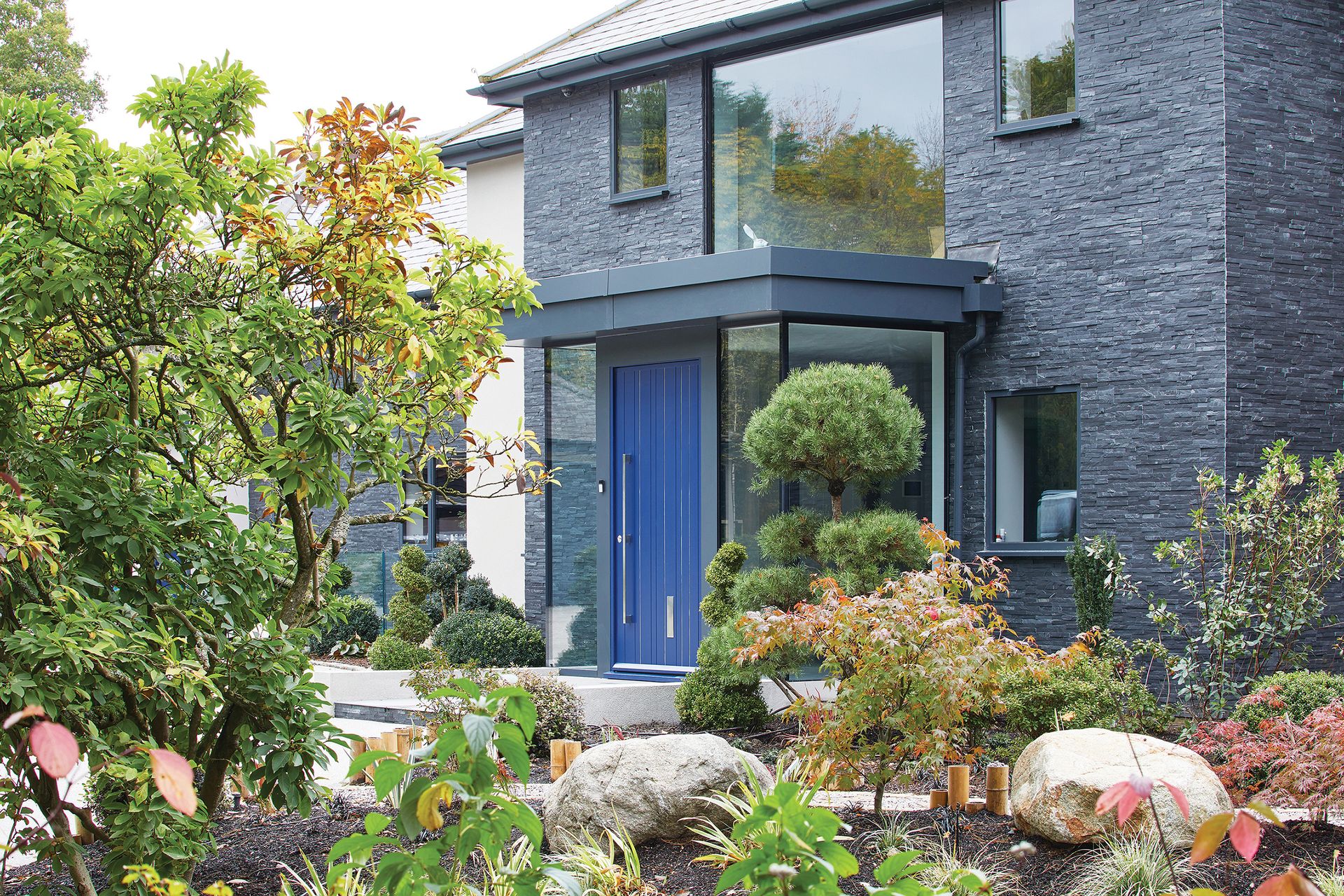 Take a look at the front yard. There are plenty of budget front yard landscaping ideas you can use to make it more appealing, but before you add in, care for what you already have.
'Cut back overgrown trees, bushes, and other plants if they block your view,' says Jason Farr, president and CEO of Aviara Pavers, a design and outdoor living specialist company in San Diego. 'You will be able to see better from the street and inside of your home by doing this.'
Set aside time for regular upkeep, too. A well-maintained front yard will make a house look well cared for – and in buyers' minds, a well-cared for exterior means a well-kept interior. Be mindful as well that it's a good idea to rid your backyard of unwanted weeds early in the season before their roots grow too deep and spread throughout.
7. Improve the landscaping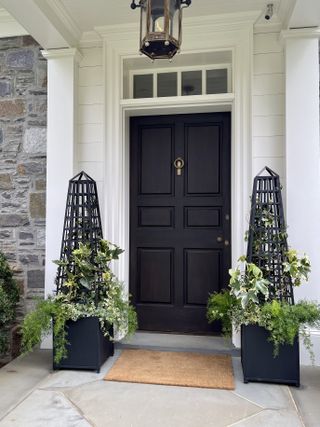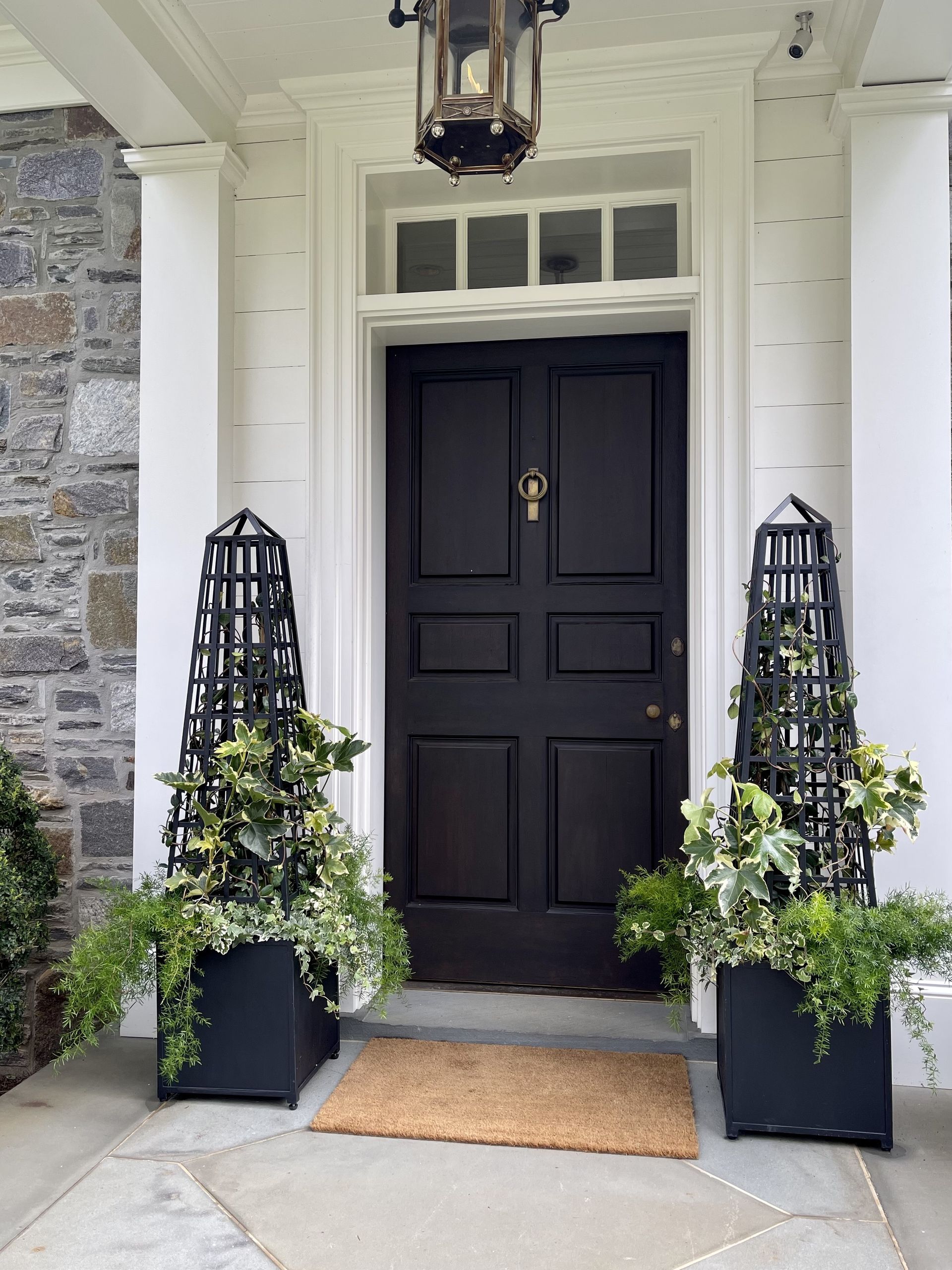 A gorgeous front yard will always attract more potential buyers, especially when the weather is fine. While major landscaping projects are costly and you may not have lots of space to work with, there are plenty of low maintenance small front yard landscaping ideas you can use.
'A container garden is one way to create beautiful curb appeal for your home and you don't need a lot of plant material,' says Carmen Johnston. 'One fun way is to add a faux boxwood – a one time purchase which you can update seasonally by adding pretty plants to fill the container.
'A window box idea is another one-time investment which adds years of enjoyment and you can find a great variety of these at a range of price points. It also does not require a lot of plant material and you can update and enjoy throughout the seasons – fun for you and your visitors.'
8. Hide trash bins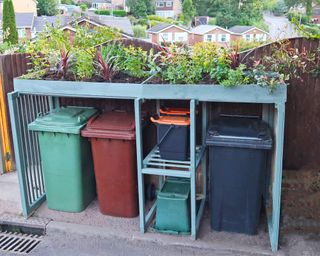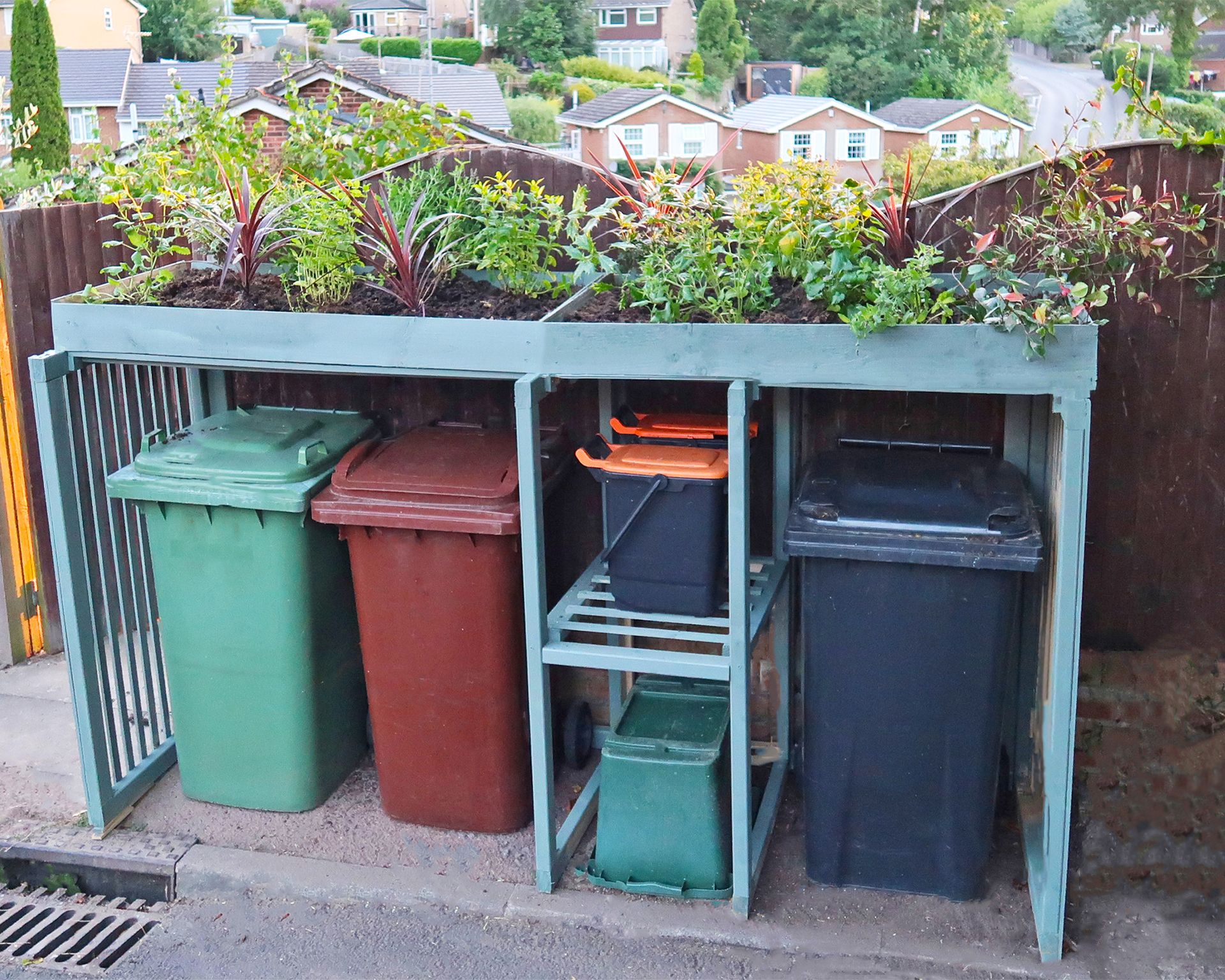 There are a few items that are major offenders when it comes to cluttering up the front yard. 'Trash bins, random gardening materials, and children's toys should always go behind your house or along an opaque fenced side yard,' says Baron Christopher Hanson.
An alternative DIY curb appeal project is to make a DIY trash can enclosure that will conceal the bulky eyesores.
9. Fix broken gutters, gates and fences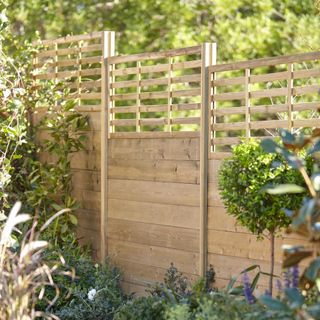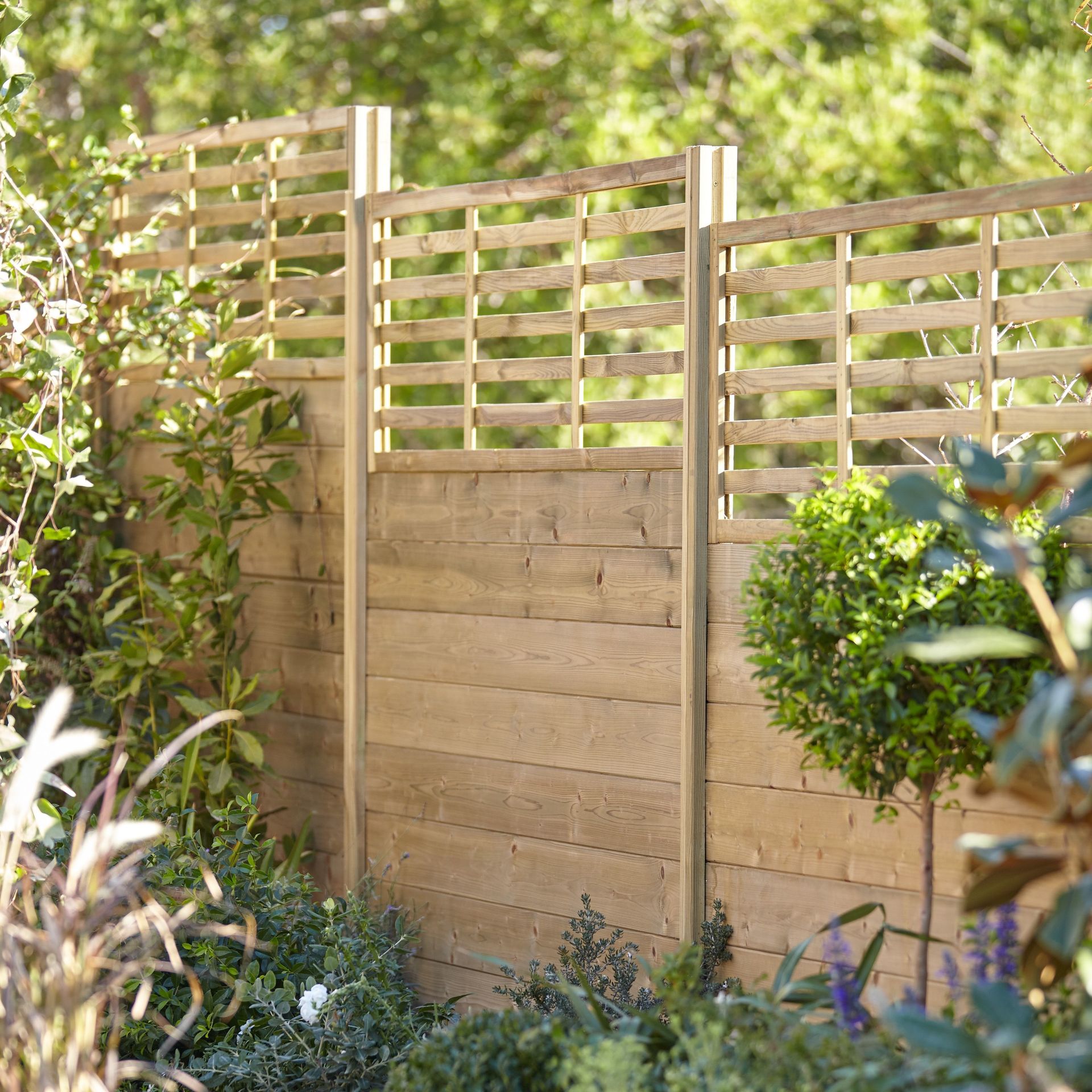 Check the gutters of your home. If these are hanging off their fixings, take time to put them back into place to smarten up and avoid giving potential buyers the idea your home isn't well maintained – and might even have suffered water damage.
Be sure to clean, repair and paint old iron gates and railings, and paint or stain wood gates if they need attention, plus change faulty hinges. It could also be worth browsing the best garden gates for a low cost replacement for one that's dated.
For tired fences, consider the best fence stains to smarten up your garden, or think about garden fence design ideas and choose a replacement you can install yourself: home stores offer stylish designs without a high price tag.
10. Paint or change the mailbox
We've already seen the power of paint when it comes to DIY curb appeal. 'Exterior paint has a huge influence on your home's curb appeal,' says Andre Kazimierski, CEO, Improovy Painters Plano.
'Nothing will detract from this more than cracked or peeling paint, or an unattractive color scheme. This is the case both for house paint, but also for fencing, trim, doors, mailboxes, and so on. If you're looking for curb appeal improvements to make without spending too much, simply giving your mailbox a new look can go a long way.'
It could be worth selecting a new mailbox instead, though. 'If your mailbox is rickety or dilapidated or cheap, it's a good idea to install a proper and elegant mailbox that architecturally and color coordinates with your home perfectly,' says Baron Christopher Hanson.
11. Focus on the porch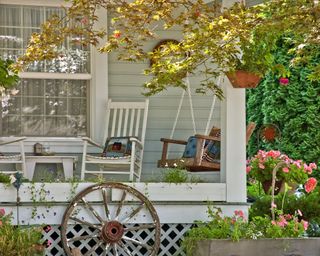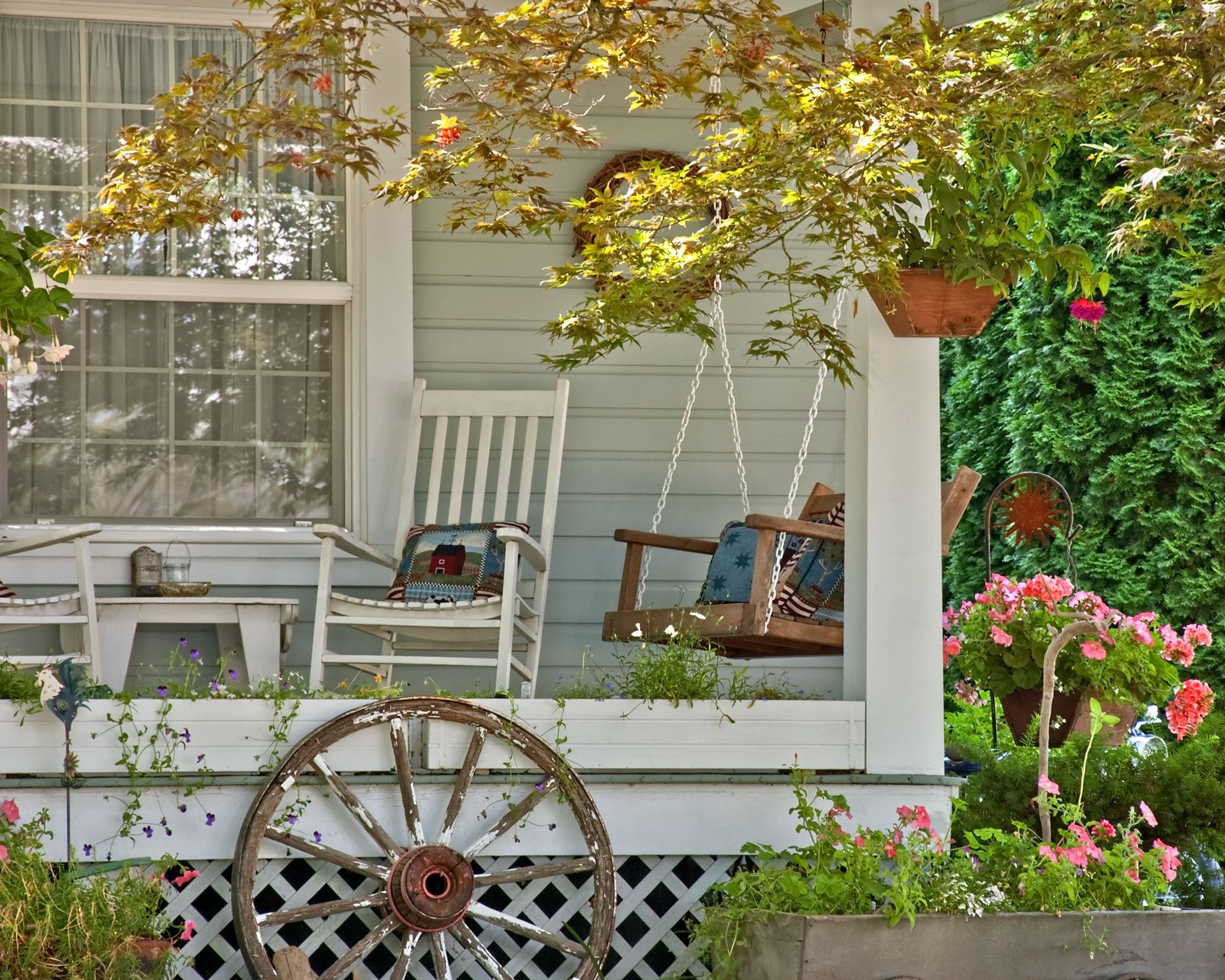 Include the porch in your plans. 'An easy and affordable way to decorate your outside space is to add in functional furniture that is both beautiful and inviting,' says Ted Roberts. 'DIY is in, and if you can't go thrifting, you might even have some indoor furniture that can be re-purposed with a coat of all-weather paint.'
Creating a porch idea like this if you don't have one is a higher-cost option, but there are alternatives. 'Add a seating area somewhere outdoors – it could be an outdoor table in the backyard to encourage people to stay awhile,' says Lindsey Mahoney.
12. Plan the finishing touches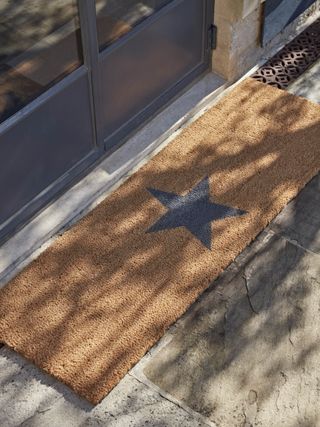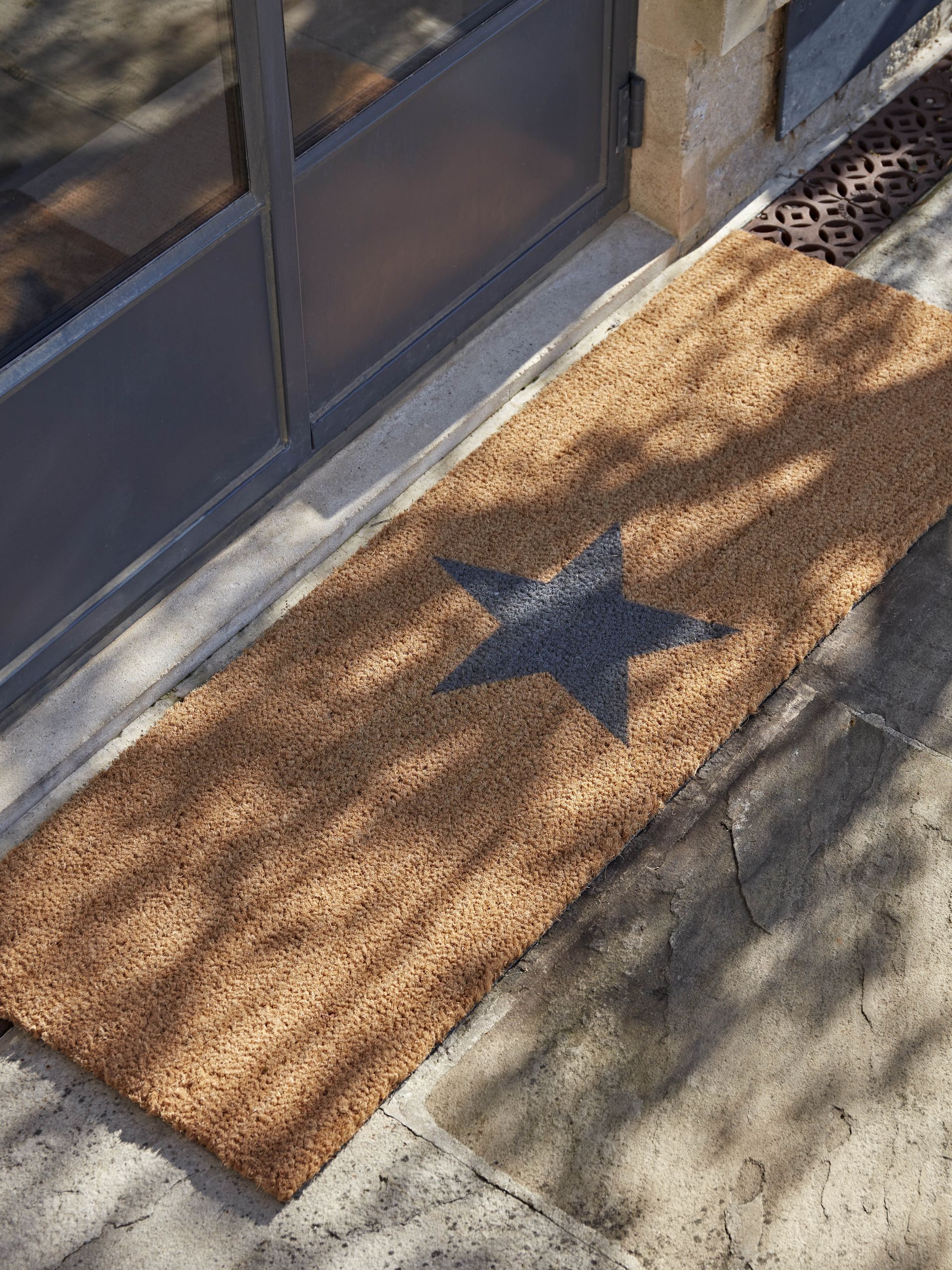 There are a host of small changes you can make on a budget that will make the front of your home look more appealing. 'Update address numbers with a fancy brass plate (like on Etsy), new address numbers or even spraypaint the existing numbers,' suggests Lindsey Mahoney.
And don't forget the doormat. 'Definitely keep a clean, updated entry mat,' says Carmen Johnston.
What adds the most curb appeal?
To add the most curb appeal, consider painting the front door. 'Adding curb appeal can instantly transform your home from lackluster to list-ready,' says Isaiah Henry, the CEO of property management company Seabreeze.
'The problem is, it can be expensive. Fortunately, there are inexpensive options that can make a world of difference such as painting your front door. The average can of exterior paint from Amazon only costs $35 per gallon. A bold front door is inviting. Also, plant a few fast-growing trees. It's an easy way to make a well-manicured yard stand out.'
Why is curb appeal so important?
Curb appeal is important because a home that has it looks well maintained and attractive. 'First impressions are a huge deal when it comes to selling a house,' says Jon Sanborn, co-founder of Brotherly Love Real Estate in Philadelphia, PA.
'Most buyers decide whether they like the exterior of a house at first glance. And sellers don't want to reduce their chances of selling the house due to unattractive exteriors. An exterior makeover could include the following: adding a porch or a gazebo; upgrading/repairing the windows; repainting the doors/windows; repairing broken cladding; and adding greenery in the form of climbers, welcoming plants, or colorful flower beds on the front lawn.'