Easter is right around the corner, but if you wouldn't know it by looking around your home, you're not alone. After the year we've had, it seems we're all running a bit more behind than in past years.
If you're still hoping to spread spring joy around your home before next week, whether it's with a stunning springtime wreath, by lighting one of the best candles, or if you're looking to do something a little more all out, there is still time create a festive home this Easter season.
We've rounded up a handful of Easter decorations that won't just transform your home this season but arrive with enough time left to enjoy your hard work.
From bunny-inspired table runners to bold, bright plates, here are nine Easter decorations that are egg-cellent, and will ship in time for next Sunday.
1. Try a versatile wicker basket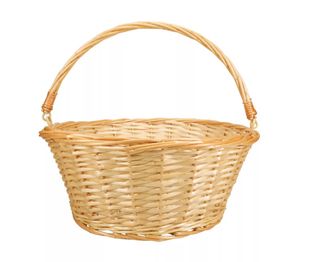 14.5" Willow Easter Basket Light Natural - Spritz for $12, at Target
One of the most versatile Easter decorations anyone can have on hand is a wicker basket like this one. Whether you're displaying Easter eggs on your front porch or grabbing it for a last-minute Easter egg race in the yard (or using it to hold Easter day gifts!), this basket is the unsung hero of the Easter season.
2. Keep a set of child-friendly plates on-hand that are *also* festive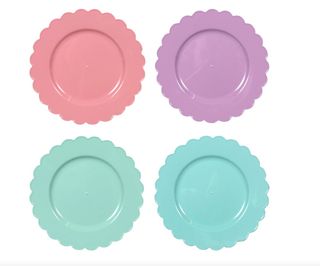 Round Scalloped Paper Plates for $24, at Dollar Tree
Decorating for the holidays can be hard if you're dealing with younger children; to avoid any mishaps or accidents, try something as simple as these pretty plates. Available in a pack of 24, the bright, bold colors are childproof—which means there's no chance of broken glass!—and will amplify any table (children's or adults!).
3. Go bold with a festive basket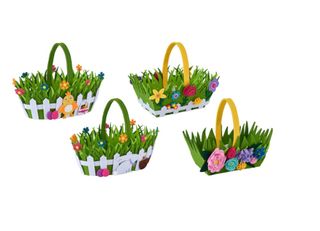 Assorted Felt Banner Easter Basket by Ashland l Was $9.99, Now $5.99, at Michael's
If versatility is not something you're concerned over, go for a more festive choice such as this one. This choice offers an assortment of felt Easter baskets — all in a fabulously fun design — that will look sensational on any dining room table and stacked with candy or colored eggs inside!
4. Add a bright Bunny-inspired wreath to your door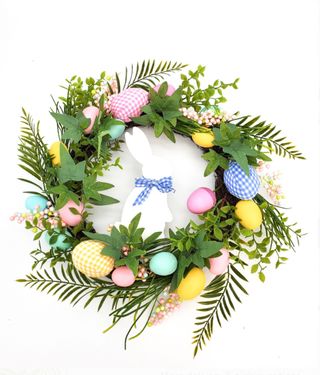 Way to Celebrate 22"Dia Easter Bunny and Gingham Egg Wreath for $17.98, at Walmart
Go big or go home! — Or at least, that's our motto when it comes to Easter wreaths. This charming white bunny silhouette is tastefully situated in the center, surrounded by magnificent mixed greens. Topped off with a few tulips, small jewel-toned Easter egg nestled in a planter-box effect, this wreath is pure perfection.
5. Line your walkway with this 10-piece choice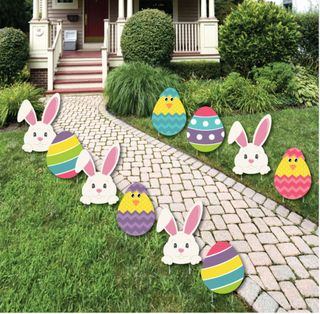 6. This light-up Easter bunny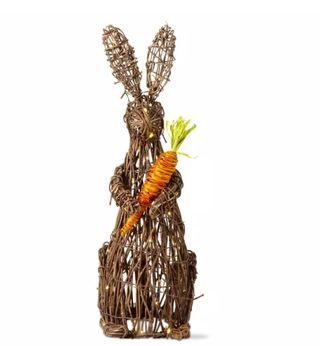 26 in. Easter Light Up Vine Bunny for $126, at The Home Depot
Full disclosure: I can still remember my childhood light-up Easter bunny we had on display in our living room to this day, but fortunately, we've come along way since the '90s, and this 26-inch rendition is much chicer than the oversized white one I had. Featuring a very on-trend wicker construction and offering up to 6-hour battery life, it's sure to stun (year-after-year).
7. Update your normal 'Welcome' sign with this festive find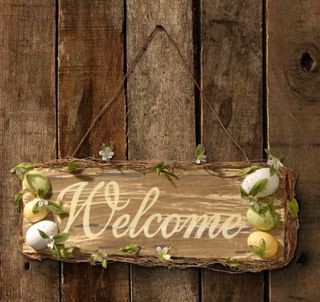 8. Hang egg-shaped lights above mantels or over doorways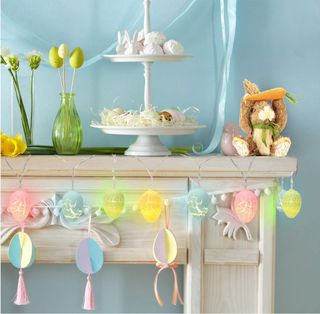 9. Reach for this modern must-have to complete tablescapes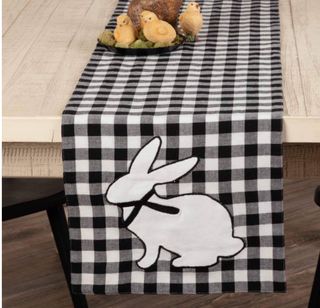 Still, want more? Check out additional Easter decorations below: