As spring and the warmer weather (finally) approaches and we start thinking about switching our homes from a cosy cave to a light and airy oasis, one thing we don't think about enough is the quality of the air in our environment. One way to fix this is with an air purifier, which have been gaining in popularity due to their promise of eliminating odours, pollutants and bacteria from the air.
Of course, 2021 has also been a year of thinking more about our health, as well as the health of those around us. Air purifiers are designed to eliminate all sorts of nasty irritants from smoke and pollution to dust and pet hair.
Some can also serve multiple purposes, which will be a comfort for anyone who is reluctant to incorporate yet another bulky gadget into their living area. Save space with something like the Dyson Pure Hot + Cool, which also acts as a fan and heater, or something compact, like the Blueair Blue Pure 411.
Scroll down to see how we ranked the best air purifiers on the market right now or, if you want to get prepared for summer, check out our guide to the best fans.
What is the best air purifier?
The best air purifier (in our opinion) on the market right now is the Dyson HP04 Pure Hot + Cool Fan Air Purifier, which boasts the triple threat of heating, cooling and purifying all in one. Coming in second is the brilliant RabbitAir MinUSA2, which an combines a sleek design with Wi-Fi connection and an impressive surface area.
The best rated air purifiers 2021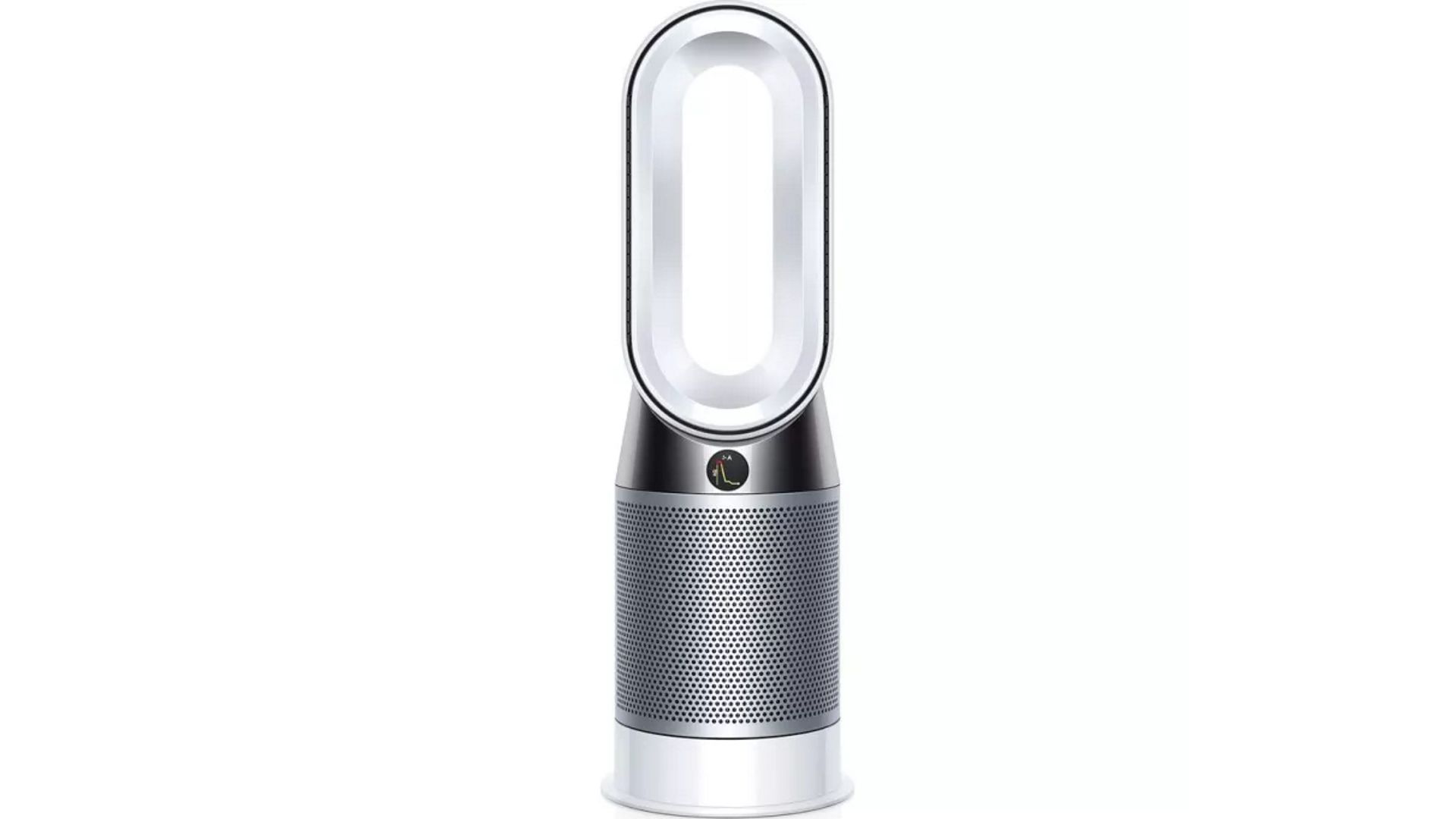 Our top choice air purifier is this 3-in-1 machine that will cool, heat and purify the air in your home all at once. The sealed HEPA filter in the Dyson Pure Hot + Cool claims to remove 99.95% of allergens and pollutants, whilst also being ultra family-friendly with its lack of blades. The purifier has Auto and Sleep modes to help maintain air quality and temperature throughout the entire day (and night), all year round, without you having to so much as lift a finger.
All you'll need to control it is download and use the Dyson Link app, which gives you real-time reports on indoor and outdoor air quality, temperature, humidity and filter life.
Real Homes rating: 5 out of 5 stars
If you're looking for a top-of-the-line air purifier that's effective, quiet, and convenient, the Rabbit Air MinUSA2 Ultra Quiet Air Purifier is it.
This is a great choice if you need an air purifier for a bigger space. With capacity up to 815ft2, the Rabbit Air MinUSA2 is powerful enough to filter the air in a large great room, basement, or, if your home isn't huge, an entire floor.
Its effectiveness is thanks to its BioGS® HEPA filtration system, which captures 99.7 percent of allergens, dust and particles as small as 0.3 microns, and 99 percent of particles less than 0.1 microns. In fact, it's Certified asthma & allergy friendly, which means it passed a rigorous testing process for the removal of allergens and dust mites from the air.
This air purifier is also a great choice if you want to solve a specific air quality problem in your home, like removing allergens or bad smells. It features four specialty filters designed to target odors, germs, toxins, and pets, and you choose your filter when you order your machine. We tested our Rabbit Air in a large closet that'd previously had a mildew problem. After running it daily for a week, the smell was noticeably lessened.
As the name suggests, this air purifier is incredibly quiet. It features four fan speeds, with a "Silent" mode that, at under 26dB, is nearly inaudible over ambient room noise.
Creating a smart home? The Rabbit Air MinUSA2 Ultra Quiet Air Purifier SPA 780N is Wi-Fi enabled so you can control it and check air quality levels from your phone. However, if you don't need Wi-Fi and would prefer to save money, the Rabbit Air MinUSA2 also comes without Wi-Fi for a $70 savings. Just look for the model SPA-700A.
Finally, the Rabbit Air is wall mountable, which is handy if you have limited floor space.
Real Homes rating: 5 out of 5 stars
Even though it's one of the more expensive products on our list, the BlueAir Classic 480i proves to be so worth the money (honest!).
The air purifier certainly makes its presence felt and is the heaviest on our list, but that translates into its ability to purify more air in larger spaces (up to 343 sq ft in this case). On its lowest setting it can be set to run automatically so as not to rack up your energy bills, using the equivalent amount of energy to that of four LED light bulbs over a day.
To use the BlueAir Classic you will just need to set it up through its app, which allows you to both control and - more impressively - monitor the results of the purifier.
Real Homes rating: 4.5 out of 5 stars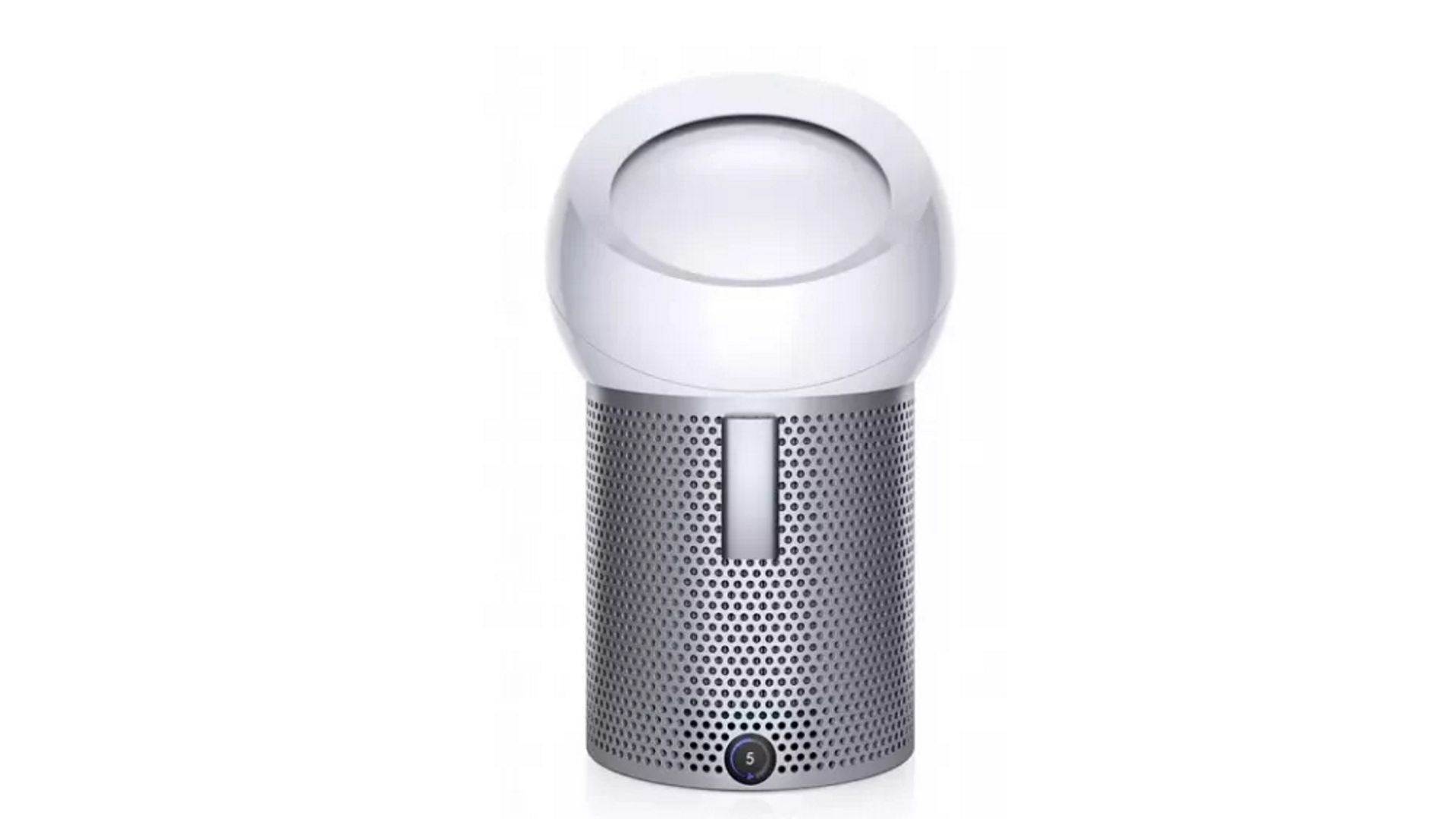 If you want to keep cool while your air is being purified then the Dyson Pure Cool Me Fan could be the best option for you. The device has been engineered to help improve air quality with a sealed filter that combines an activated carbon and glass HEPA layer that can capture gases and 99.95% of ultra fine particles. Examples of those pollutants are pollen and allergens, VOCs and household cooking odours.
The fan also boasts 10 speed settings, Dyson Core Flow Technology that directs air flow and oscillation capabilities that aid circulation of clean air around the room.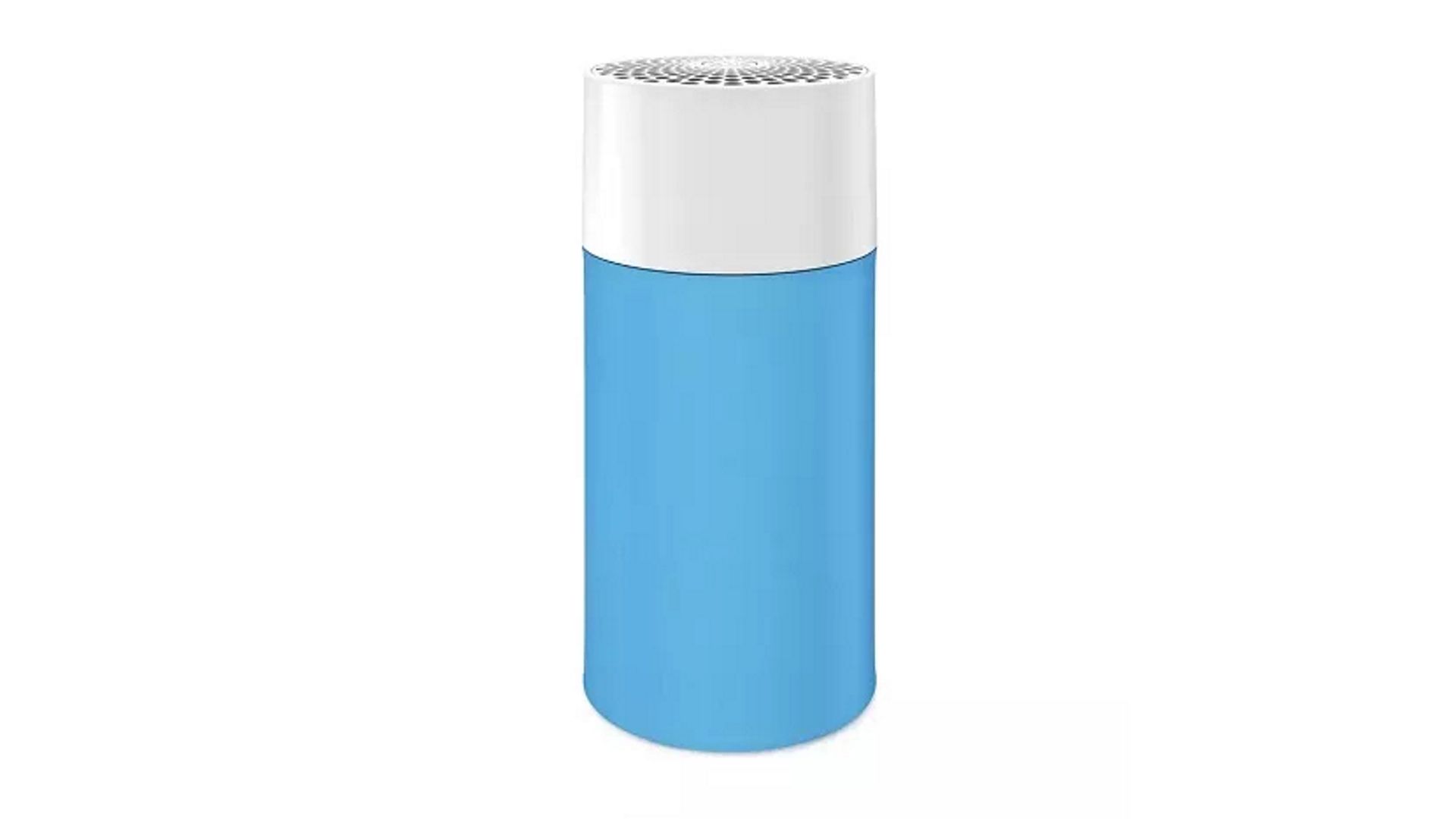 How to choose the right air purifier for you
There are few things to keep in mind when choosing the best air purifier. We've answered some of your questions below.
How do I choose the right size air purifier?
It's a question on many buyers' minds, since we all only have so much real estate to dedicate to another device. The thing to pay attention to here is the capability of the air purifier, rather than its physical bulk. So the best thing to do is measure the space in which you wish to place your purifier (in sq ft) and use that as a guide. Broadly speaking, the price moves up at the same pace, but there are bargains to be found.
Are ozone air purifiers safe?
While you'll find plenty of ozone air purifier devotees, generally speaking, we do not recommend this type of air purifier. It can create dangerous levels of ozone, a gas that's a component in smog, in the home. Over-exposure to ozone can have adverse effects on the lungs and respiratory system.
Will an air purifier get rid of odors?
Some air purifiers can help eliminate odors, yes. If smoke, mildew or pet smells are an issue in your home, look for an air purifier with a charcoal or carbon filter, both of which are known to trap odors.
How much should I spend on an air purifier?
The cost of the perfect air purifier is, again, very much dependent on how much you want it to do. If you already use a fan and/or heater in hot and cold months, respectively, then it could actually be better value for money to invest a little more in a multifunctional device.
Similarly, for a single room we would recommend a budget of around $150 but, if your space is much larger, then $500-or-so should do the trick.