Yankee Candle's Fragrance Evaluator Taylor Perlis has revealed a simple candle-burning tip for getting the most out of your candles. Because anyone with a luxury candle habit needs to be aware of a few key dos and don'ts.
Aside from trimming the wick regularly and keeping candles out of drafts, it's important to burn your candle for a good chunk of time, Taylor tells us. Whether you go for the very best candles from Yankee and Diptyque or prefer to stock up on budget buys, it's all about 'marrying your fragrance.'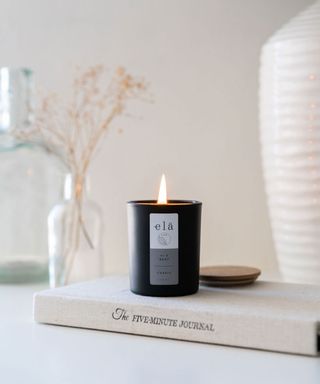 Yankee Candle expert's candle-burning tip
Taylor Perlis is the Fragrance Evaluator at Yankee Candle. During a virtual unveiling of the Yankee Candle of the Year 2022 (which is a fresh citrusy fragrance called Inspire), she shared her candle-burning tip with us.
'Marry your fragrance,' she says, explaining that if you commit to burning a candle for between 1-3 hours, you will create a full wax pool and a nice, even burn. Lighting it for under an hour should therefore be avoided as it doesn't give the wax enough time to do its thing.
Taylor goes on to say that burning your scented candle for 1-3 hours will help with the 'fragrance throw and intensity.' Some candles will make a room smell amazing without even being lit.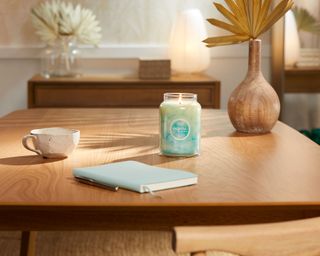 But some scents (like Yankee's Fluffy Towels, available at Amazon) are a lot more subtle. Burning them for a couple of hours at a time will encourage the scent to circulate around the room.
Choosing candles in a container with a large diameter like Yankee Candles is another way to get a better scent throw compared to smaller or taller candles. While on the topic of scent, the candle expert also revealed that 75% of the emotions we generate on a daily basis are affected by smell.
So if you want to get the most fragrance as possible from your favorite candle, follow Taylor's candle-burning tip and keep it burning for a while. As well as making us feel more positive, the best home fragrance gives your home a signature scent, making a great first impression.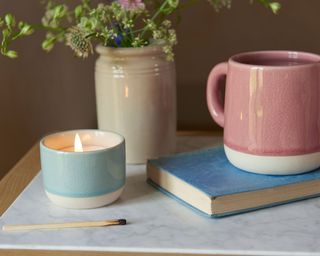 The best reed diffusers are another great option that will keep things smelling fresh 24/7.
So, fellow candle connoisseurs, remember to allow your candles the time to burn and spread their fragrance through your home. Marry your fragrance, this is no time for flings.