Looking to buy a timer switch? Whether you hate to admit that you put up your Christmas decorations weeks ago (us too!), or perhaps you're doing it this weekend? Either way, buying a timer switch can make your life 10 times easier. Switching your lights on and off at the start of the day will be something you can remove from your to-do list for the whole of December.
What is a timer switch? With similar capabilities to a smart plug, a timer switch plugs into your plug socket, and then you plug your Christmas lights into the timer switch. From here you can spin a dial to set your lights to come on at a certain time, and turn off at another time. The best smart plugs can also be set on a timer, and you can control them with your voice and change their status from off to on while out of the house. A great burglar deterrent and they can be used after Christmas – for lampshades and more.
So, where to buy a timer switch? We've found some top buys (and smart plug buys) and we have popped them below. A few of these we've tried and tested ourselves, so we can confirm they definitely work. Scroll to see...
See our dedicated Christmas page for all things festive from food to gifts and decorations.
Timer switches: the top buys to control your Christmas decorations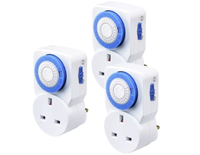 (opens in new tab)
Masterplug 24 Hour Mechanical Segment Timer - 3 Pack | £12.99 at Argos (opens in new tab)
A great option if you need several timer switches and don't have the money to splurge on smart ones – or if you'd rather not use your smartphone or speaker to turn them on. These manual timer switches are pretty simple to use, while they are child-resistant, too. You can use them up to 48 times a day – not that you would – and they are a bargain. Though we should point out that they aren't the best looking...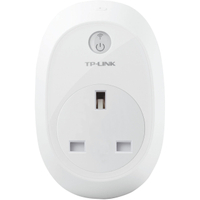 (opens in new tab)
TP-Link Smart Plug | £24.99 £18.99 (save £6) at Currys PC World (opens in new tab)
Compatible with Amazon Alexa and Google Assistant, I use this smart plug in my living room, to turn on my lampshade. It's set to turn on at 6 pm every night so that whether I am at home or not, it gives the illusion we are in. There's a compatible app for your phone – Kasa app – and it's super easy to control.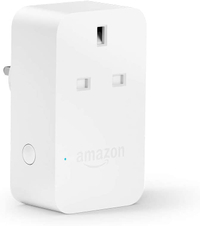 (opens in new tab)
Amazon Smart Plug | £24.99 at Amazon (opens in new tab)
I've got two of these controlling my bedside lights and there's truly nothing better than not having to get up out of a warm bed to turn the big light off – these go on as soon as it gets dark. I can ask my Echo Show 5 to turn them on or schedule them to automatically shine in the morning and evening, without me even flicking a switch. They're also unobtrusive and hardly noticeable, too. Turn your Christmas lights on using your Alexa this year and wow those guests of yours.
Need a smart speaker, too?
Also read: