A DIYer has revealed a genius TikTok color matching hack for perfect results – all you have to do is cut off a tiny bit of your wall. Designer Cara Newhart shared a video demonstrating exactly how the trick works.
So if you really need to touch up your walls when leaving a rented apartment but have no idea of the shade, fear not. This secret hack will help you get the best white paint for the job and, most importantly, your full deposit back.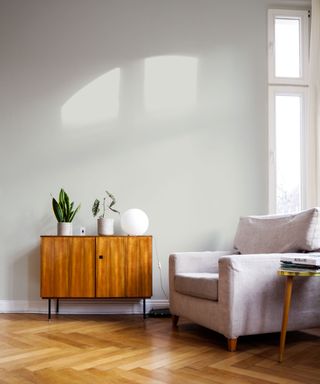 In the TikTok below, Cara uses a retractable Stanley knife to cut off a small square of the wall behind an outlet cover in her home. She then heads off to The Home Depot with her miniature paint sample to get the swatch professionally matched.
'You want to go somewhere where they digitally scan to match,' says Cara. 'By scanning a tiny sample of your actual wall, you'll get the perfect shade that matches exactly.'
We've all been there, our lease is up and we've got scuffs and holes that need filling and painting over. Once you've checked under the sink or in that kitchen cabinet you never use for an old tin of paint left by the previous tenants, it's time to try this hack.
Cara's video has now had over 172,000 views and thousands of likes. 'I'm slicing my home up NOW,' one grateful viewer commented.
'I used to work at Sherwin. If you can bring something that's about the size of a quarter, even better!' said another.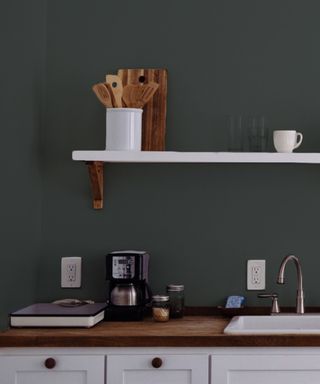 One TikToker pointed out that sun exposure will change the color of your walls over time. So this trick for choosing the perfect paint color definitely won't work for areas that have direct sun or old paint.
Go for a bit of wall that is as smooth as possible as texture could be picked up by the machine and leave you with a different shade. If you have a larger area to paint, we'd recommend looking up how to paint a wall for a streak-free finish that'll look like a professional did it.
For ceiling paint, you could try removing a light fixture for the same effect. Will you be trying this TikTok color matching hack?