There's an Idle Sleep deal in town and it's landed at a (scarily) good time. Yep. There are few things we love more in life than a good night's sleep. Feeling warm and toasty under our favorite duvet in the winter or cool and cozy in the summer — we are already drifting away to dreamland thinking about it. Unfortunately, that's not how it always goes. From restless nights to uncomfortable pillows, getting comfortable can often feel like one problem after another. Our minds and our nights become restless! So, what's the solution? Enter: Idle Sleep.
Right now, Idle Sleep (opens in new tab) is hosting the sale to end all other mattress sales. Shoppers can score any foam mattress up to 50 percent off, and as an added bonus will receive two free pillows with purchase. And, the only thing better than that? If you're in the market for a foam mattress, right now Idle Sleep is offering up to 25 percent off any foam mattress and two free pillows.
So what are you waiting for? Your best night's sleep is only a shopping trip away — but hurry. Time is running out.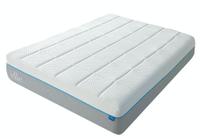 (opens in new tab)
The Idle Plush (opens in new tab) — save up to 50 percent off!
The Idle Plush is the king of gel foam mattresses. It's designed with advanced thermal neutrality to provide consistent comfort that contours to the user's body every single night. Which means what? Wave goodbye to any sinking holes in your mattress. According to reviewers, this option is the "best night's sleep they've had in a decade!"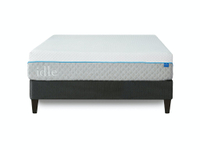 (opens in new tab)
The Idle (opens in new tab) — save up to 50 percent off!
In the market for something a bit thicker? You've come to the place. The Idle mattress is 1 in. thicker than the brand's traditional mattress. It offers up superior comfort with five levels of contoured support and features an adaptive gel-infused layer to provide every user their coolest, most comfortable night sleep yet.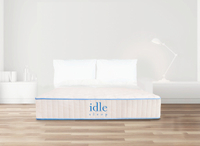 (opens in new tab)
The Idle Latex Hybrid (opens in new tab) — save up to 25 percent!
This eco-friendly latex mattress offers 400 percent more support than the regular memory foam mattress. Crafted from 100 percent organic cotton, its hypo-allergic, anti-microbial, and dust-mite resistant design is the clean, comfy mattress we've been dreaming of.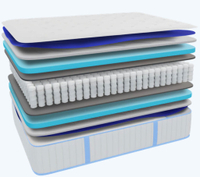 (opens in new tab)
The Idle Hybrid (opens in new tab)—save up to 25 percent!
The difference between this mattress and every other option on the market? Traditional mattresses offer up to 300 springs, whereas this version has 1,000 springs for supreme comfort. Pair that with the brand's revolutionary Buoyancy Foam for up to 400 percent more comfort? There's no question in our mind why the brand dubs this mattress "The Rolls Royce of comfort."
Read next: