A fire pit can really transform the way you use your garden. For one, it can enable you to use your garden while the nights are still chilly. But it's also a great way to have fun outdoors with your family, which is welcome while we're self-isolating.
Looking for something more substantial to heat your garden? Take a look at our buyer's guide to the best chimeneas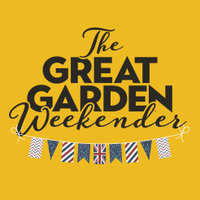 The Great Garden Weekender – Easter Bank Holiday 2020
Garden looking a bit sorry for itself? This Easter we'll be bringing you everything you need to transform it with our amazing Great Garden Weekender, which runs from April 10th–13th.
We'll have the best prices on garden furniture, lawnmowers, sheds and barbecues, as well as easy step-by-step guides to help you finally paint your decking, clean your patio or plant that veg.
Now, most fire pits are bowl shaped and with some of them, depending on their depth, you can't sit all that close to them because the flames do rise quite high. This cast iron fire pit from Garden Leisure, on the other hand, is rectangular in shape and quite deep (55cm), making it possible to sidle up together next to it and even toast marshmallows over the fire.
What we really like is how sturdy and large this fire pit is – and the fact that it has built-in log storage. Perfect if you're new to the world of fire pits and don't have separate log storage.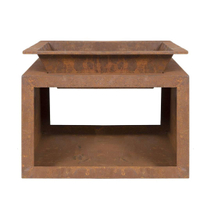 Oxidised Cast Iron Fire Pit With Steel Stand | £99.99
This is the sort of addition to your garden that will easily last a lifetime: the cast iron construction is heavy and impressive, and the design is timeless and will fit into both contemporary and traditional garden schemes.