Covid-19 has changed the UK property market beyond recognition, not least in terms of where Britons want to own a home. While months of lockdown have resulted in an explosion of demand for property countrywide, some locations have seen increases in buyer enquiries and sales beyond anything they normally experience. At the same time, more traditional property hotspots in the south east of England have seen a decline.
The latest Homebuyer Demand Hotspots Index from GetAgent.co.uk reveals that of the 100 locations it surveyed, just one saw a decline in demand. Overall, current buyer demand levels are nine per cent higher than the same time last year, having shot up by a massive eight per cent in the last quarter alone. However, some areas have proved to be exceptionally popular with prospective buyers. See what they are below – and what's driving home owners towards them.
1. Falkirk: overall highest demand
It really is no wonder that this Scottish town is enjoying the largest increase in buyer demand in the UK right now (a whopping 73 per cent). Ideally located between Edinburgh, Glasgow, and Stirling, it has very affordable property, with an average price of £161,492. Perfect for commuting into the major Scottish cities, or for enjoying the surrounding countryside and Callendar House.
2. Dundee – biggest annual growth
Another Scottish hotspot on our list, Dundee has seen a 25-per cent increase in demand, all of it happening in the last quarter. Why has there been such a sharp increase in buyer interest? Ask someone from Scotland, and they'll likely name the coastal town as one of the nicest places to live in the country. Boasting both a historic town centre and a regenerated waterfront, Dundee also has a lively jobs scene, making it unnecessary to commute for many. Average property prices stand at £168,296.
3. Sheffield – highest demand in northern England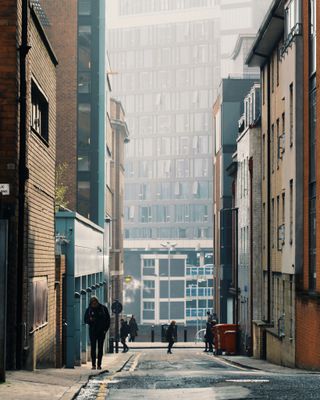 One of the loveliest cities in the North, Sheffield has something for everyone – a vibrant university scene, great schools and family-friendly parks, and a quieter pace of life than Manchester. House prices in Sheffield stand at £200,235, and demand for homes in this city has gone up 63 per cent.
4. Worthing – most popular in southern England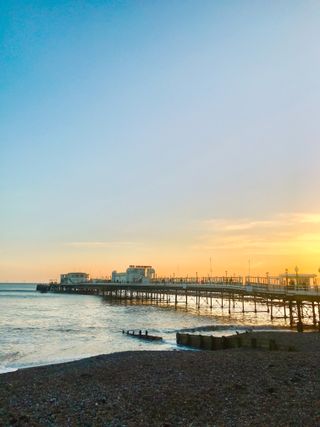 Worthing, for our money, is southern England's best-kept secret – less hectic than Brighton or Eastbourne, and with a glorious beach to rival Bournemouth, even though it's smaller. House prices at Worthing average £326,194 – not cheap, but a fraction of what you'd pay in London. Demand for houses in Worthing has gone up 62 per cent.
5. Bexley – booming in London
Speaking of London – although the capital isn't exactly booming right now, feeling the effects of people's shift away from major urban centres, peripheral areas such as Bexley are seeing a huge increase in demand – 61 per cent in case of this prosperous south-east London suburb. Bexley has it all – lovely period properties, nice parks, and very attractive house prices averaging £368,483, which is really not bad for London.
Whichever locations has taken your fancy, you'll need to think about how to secure the best mortgage on your home. We've teamed up with the online mortgage expert Habito: use their mortgage comparison tool below to find out what mortgage rate you could get.
Read more: