It's all well and good tidying up like Marie Kondo, but it's easy to let things pile back up if you don't have a good storage system in place as, we're sure, she'd readily admit. Well, we're storage nerds here at Real Homes, and love nothing more than a) watching Marie Kondo on Netflix of an evening, and b) a good storage idea or two. 
So, we've combined our two great loves – the KonMari way and storage solutions – to come up with the storage hacks and ideas that we think not only Marie Kondo would love best, but that you will, too. Home filled with clutter and no idea what to do about it? Kids' toys finding their way into every corner? Drawers too stuffed to find anything? These ideas may be just what you need to work some Kondo magic this weekend. 
1. Keep cupboards tidy with shelf inserts
Marie Kondo advocates storing items where they can be seen. And we think this might be the most clever storage invention of all time. So simple. So Marie Kondo. How long do you think you've spent rummaging around in a cupboard looking for that can of tomatoes or jar of pickles? If you suffer from a case of over-stocked cupboards, purge them of anything out of date - then tidy them up with handy shelf inserts from Amazon and you'll get double the storage space in an instant.
2. Use peg storage for your most-used items
You don't use what you can't see – especially for smaller tools that can easily get lost in drawers. So display all your most-used, prettiest items for busy spaces like kitchens and bathrooms on a handy pegboard, like this one from Kreisdesign, near your work surface or sink.
3. Zone your storage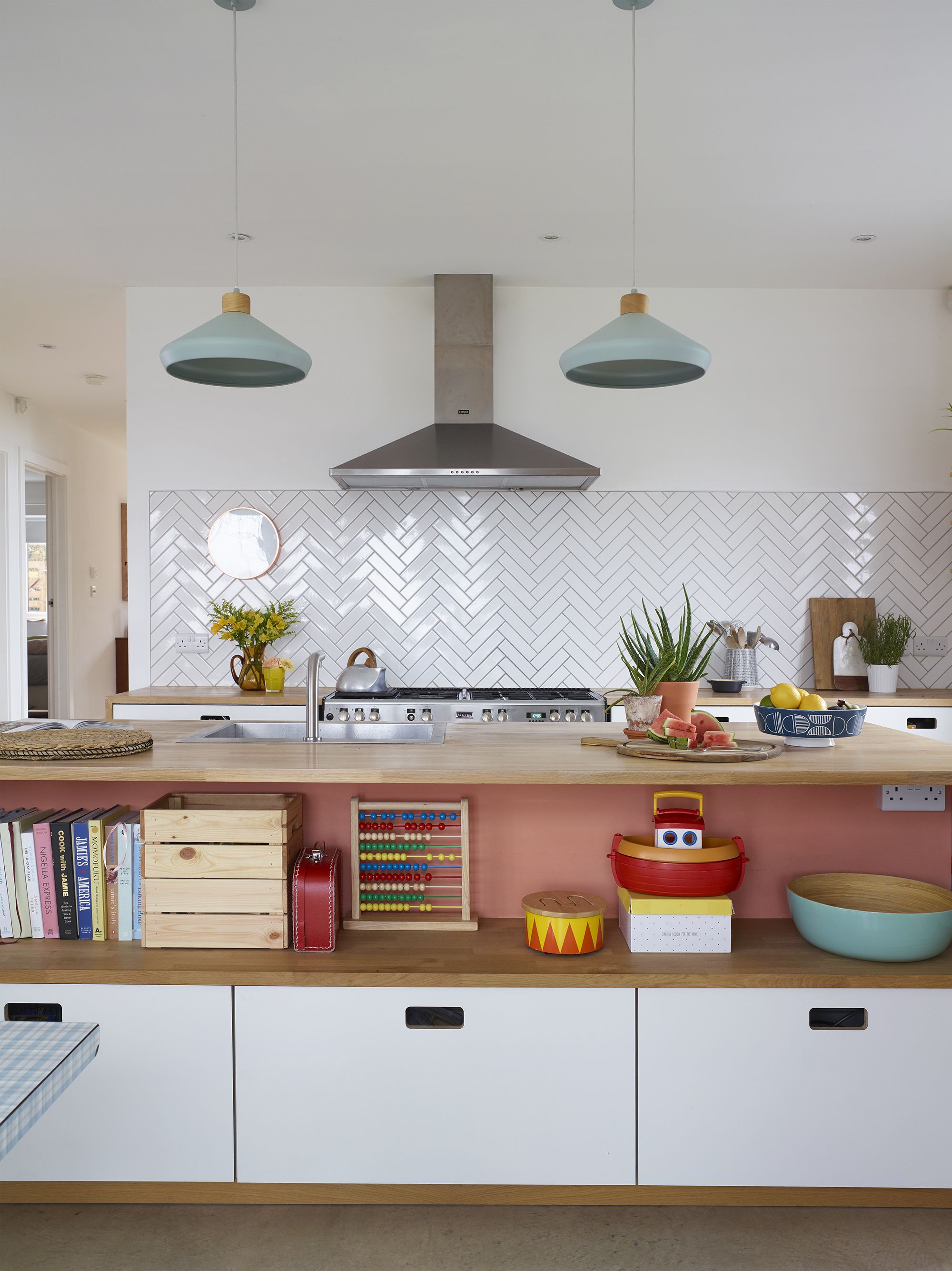 Marie Kondo advises making a place for everything, so create little homes for all your items in places you'll find them handy - like a rack by the hob for your herbs and spices, and shelf space under your kitchen island for cookbooks and dinnerware. Find more kitchen storage ideas with our guide.
4. Squeeze shelf space from your headboard
Marie Kondo isn't just about making a home tidy with useful storage – she's also very good at ensuring that everything you want is accessible. So, why let a headboard be a plain old headboard when it could be a book shelf, drawers, or a place to display treasures? You can buy them from your favourite shops, like this industrial-style one from Maisons du Monde – or have them made bespoke for your bedroom. Find more storage headboards at Wayfair. See our pick of the best storage headboards, too.
5. Make the most of your wardrobes with hanging storage
Short on drawer space in your bedroom? Invest in some hanging wardrobe storage like some fabric 'shelves' from Ikea  or these handy hooks for storing handbags from A Place for Everything. The idea above (and below) is useful for back of door towel storage, too.
6. Arrange accessories and makeup with drawer inserts
Find yourself angrily rummaging through drawers for that one finishing touch when you're running late? You've seen Marie Kondo transform a shoebox into a quick and easy clothes storage solution, but you can buy or design handy inserts for smaller items, too. Use them for jewellery, makeup, sunglasses, tech – then next time you're in a rush, it's as easy as grab 'n' go. Take a look at all our storage hacks for bedrooms.
7. Hide away kids' clutter with a cabin bed
We've talked before about how Marie Kondo wouldn't force her kids to tidy their bedrooms, but would encourage it. Heck, she's even written a children's book aimed at getting children tidying up: Kiki & Jax: The Life-Changing Magic of Friendship. Incentivising the children aside, you can banish stray toys or hide away spare bedding with a cabin bed, which has built-in storage perfect for small spaces. Plus, it makes the climb into bed a bit more exciting for little ones – ladder optional (but recommended).
See all Amazon's storage beds, Wayfair's storage beds and John Lewis's storage beds.
8. Tidy up toys in style
Kids' toys over-running your household? Marie Kondo is very much into separating toys per child or per activity. So, sweep yours up into a semi-see-through storage unit like this mesh drawer system from Elfa and your child can see what they're looking for without throwing all of their toys out the, er, drawer. More toy storage ideas to tidy up a kids' room.
9. Garden storage – Marie Kondo your outdoor space
There's NO WAY Marie Kondo lets her garden storage get out of control. You know all those things that never find a home – from tools to garden furniture cushions. And we reckon even the smallest of gardens can have storage that's really useful and good looking for hiding away everything from tools to the lawnmower. Here are our favourite buys. We bet Ms Kondo's got similar at home. Use our guide to find out how to Marie Kondo your garden.
10. Tidy a bathroom with vertical storage and KonMari folding
Bathrooms are a squeeze at best, so don't take up space with bulky storage; a vertical shelving unit like this one from HomeSense does the trick and looks pretty stylish, too. And, yes, we know we haven't got Marie Kondo's folding technique just right in those towels, but they are stacked vertically and we do think she'd say we'd had a good go. See all Wayfair's tall, slim bathroom storage in white.