The home appliances dropped at this week's Consumer Electronics Show (CES) prove we are actually living the future. These smart introductions will make your old refrigerator (and washing machine, dishwasher, etc.) look so 2020. The best part is, they will link right up to your other smart-home products for a streamlined experience.
Don't delay, these five genius home appliances are available ASAP.
Samsung Bespoke Refrigerator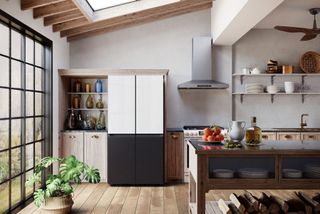 High tech doesn't have to equal low style. Samsung's Bespoke Refrigerator, available in the U.S. this year, offers both in spades. Its new four-door Flex format sports sleek lines and a contemporary flat-panel silhouette with recessed handles for a minimal look. With modular formatting and eight fashionable color options (from classic black to navy and blush pink), you can truly make it your own.
Of course, there are the high-tech components you'd expect from Samsung, including a Beverage Center complete with an Auto-Fill water pitcher so you constantly have fresh, filtered water on hand. Perhaps the coolest feature (pun intended) is the Flex Zone, a compartment that can convert from fridge to freezer temperatures, depending on your family's needs.
Cuzen Matcha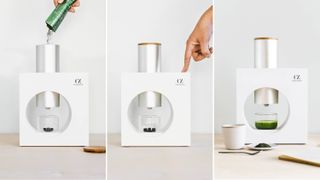 Tea lovers take note. You can now make fresh organic matcha at home with Cuzen Matcha. Forget the old-fashioned (and messy) whisk. An aluminum chamber prevents oxidation of matcha leaves and holds enough for 20 drinks.
The ceramic mill grinds tea leaves into a fine powder and controls the release of ground matcha for ideal whisking. Finally, a magnetic whisk rotates at a high speed, delivering a shot of fresh matcha for whatever delicious drink you can dream up.
LG InstaView Range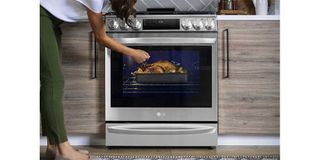 Slated to release this year, the newest LG InstaView Range will seriously up your cooking game. First off, it's got smart attributes like easy viewing (as the name suggests), lit up by two quick knocks on the door. And, it can be preheated and monitored remotely via LG's ThinQ app.
At-home chefs will be blown away by the oven's Air Sous Vide feature. Typically achieved through vacuum-sealed bags and water baths, this range offers the cooking technique with precise low temperatures and controlled air flow. Your quarantine cooking will never be the same.
Coldsnap Ice Cream Maker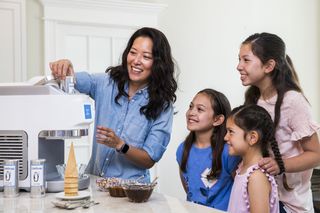 Slated for release later this year, Coldsnap offers an ice cream maker in a Keurig-like format. Single-use pods allow you to create any frozen treat you desire, from classic ice cream to frozen coffee, smoothies, and cocktails. Just insert the pod, and in 60-90 seconds, your treat is instantly dispensed.
The best part? Coldsnap pods are shelf stable, which means they don't need to be refrigerated for shipping, resulting in a 25- to 50-percent drop in carbon emissions.
Samsung 8800 Series Washer and Dryer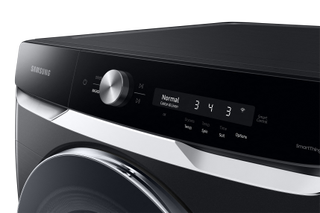 Never stress over laundry day again with the Samsung 8800 Series Smart Dial Front Load washer and dryer set. The new AI-powered pair has an innovative Smart Dial to learn your preferred cycles and settings, then prioritizes them for quick access. Plus, the powerful OptiWash feature detects load weight and uses an innovative Turbidiy Sensor to determine the ideal amount of water and detergent.
And, power everything remotely through the SmartThings app to schedule washes, receive cycle notifications, and start or stop your machine.