Hair on the floor and hair on the car seats is to be expected if you (or your pets) have long hair. But hair in the vacuum cleaner brushes? Nah. Not cool. It happens, though, which often results in us reaching for the scissors to free the brushes from clogging up and losing suction as we try to clean our homes. It's so annoying – believe us when we say we know the woes this is causing because it happens to us, especially when vacuuming around the dressing table!
So thank goodness Shark have listened to all the hairy homeowners (or owners of hairy household pets) out there because they have all the Shark Anti Hair wrap vacuum technology one could possibly image for getting things back under control. We thought it was high time to share our experiences of this cleaning revolution and how it has changed our cleaning routine. In fact, it is one of the things that makes us such big fans of Shark vacuums because other brands haven't quite nailed this tech and it is a real timesaver.
Read on to learn all about why a Shark Anti Hair Wrap vacuum it is a must for long haired homeowners or shop the latest Shark offers (opens in new tab) today to save up to £120 off a shinny new vac.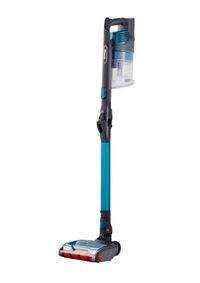 (opens in new tab)
Shark Anti Hair Wrap Cordless Stick Vacuum Cleaner with Flexology and TruePet (Single Battery) IZ201UKT | £379.99 £219.99 (save £160) at Shark (opens in new tab)
Displaying one of the biggest savings in the current Shark sale, this vac offers a runtime of up to 40 minutes and the opportunity to charge the battery wherever suits you. It will glide from carpets to hard floors thanks to its DuoClean floorhead whilst removing hair from the brush roll as you clean. It even features flexology so it'll bend with you as you reach, store and charge.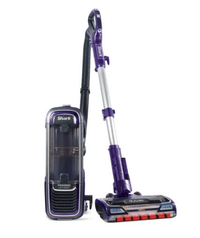 (opens in new tab)
Shark Anti Hair Wrap Upright Vacuum Cleaner XL with Powered Lift-Away AZ950UK | £379.99 £229.99 (save £150) at Shark (opens in new tab)
With this vac you'll be able to deep clean the home better than ever before. It has a large floorhead so it'll pick up more in each pass as it glides across carpets and hard flooring. And with a bigger capacity it makes for fewer empties. Need to clean up high? You can easily transform this powerful upright into a handheld for cleaning throughout your home, on all levels.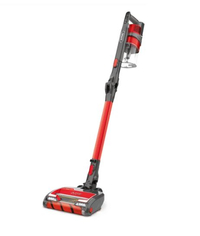 (opens in new tab)
Shark Anti Hair Wrap Cordless Stick Vacuum Cleaner with Flexology and TruePet (Twin Battery) IZ251UKCO | £479.99 £349.99 (save £130) at Shark (opens in new tab)
A top choice for pet owners (and allergy sufferers), this vac will actively remove hair from the brush-roll as you clean during its 80 minutes runtime. This model also feature flexology which means that it will bend so you can reach, store and charge anywhere. And it'll transform into a handheld, too.
What is Sharks's Anti Hair Wrap technology?
The feature can be found on no less than 20 of Shark's vacuum cleaners, in corded, cordless, upright, stick and Lift-Away models. So how does it work? Shark's Anti Hair Wrap technology has a unique bristle-guard and comb which actively separates and removes long, short and pet hair to leave your bristle brush-roll tangle-free. This means that the carpets, hard flooring and car seats can be free of those fly-away hairs and always look presentable.
And, it's not just for long human hair. It's also a top choice for taming pet hair, too. Bless them. They can't help moulting but OMG it can get pretty annoying when hair (of any kind) gets tightly wrapped around a vacuum cleaner's brush-roll. It's something which can affect the cleaning performance of the vac, too, so your only choice if you don't have Anti Hair Wrap tech is to spend ages cutting hair off the brush with scissors. We have all been there – it's not pretty and could lead to you damaging your brush head.
Should I buy a Shark Anti Hair Wrap vacuum cleaner?
If you have long hair – hell it doesn't even have to be that long to wrap round a brush – or a furry pet then we recommend it as a top buy. Especially if cleaning the brush head is something you really can't be bothered with. And as it is available of loads of different styles of Shark, you won't have to forgo any other features you were after in your new vacuum cleaner
Shark also offer DuoClean tech which means some of their vacuums easily adapt from carpet to hard flooring and these models can come with Anti Hair Wrap. And another feature we love from Shark is the LiftAway tech that allows you to go from upright to cylinder style with ease. Yeah, we know Shark has loads of feature names to get your head around, but each offers functionality we totally need now we know it exists.
So there you have it – long hair really don't care with Anti Hair Wrap!
Looking for alternative vacuum cleaners? No worries: head to our best vacuum cleaners guide for more top corded and cordless vacuum options.