Look at her now! Sure, 2020 has been tough on everyone, but when it comes to Selena Gomez? She's living proof that anyone can survive tough times and come out on top. Just look at her long list of accomplishments since dealing with her highly publicized breakup. She's embarked on a mental health journey (now two years in the making), and the 28-year-old starlet continues to impress.
Earlier this year, she launched vegan, clean-beauty brand Rare Beauty —alongside a 10 million dollar initiative supporting those struggling with mental illnesses but who lack resources.
Also? In August, Gomez teamed up with HBO Max to brush up on her cooking skills — or lack thereof — during quarantine in 'Selena & Chef'. The show pairs Gomez up with professional chefs — via Zoom calls — to walk her through popular dishes step-by-step. And, when it comes to her "favorite holiday," you can most definitely bet that the singer has a Thanksgiving menu episode on her plate this year.
In the 'Selena & Chef' Thanksgiving episode, the brunette beauty teams up with The Next Food Network Star champ Aarti Sequeira to recreate four of Sequeira's signature dishes, including tandoori butter turkey breast and three colorful side dishes. And if you want to get in on the action? We've got it covered.
Whether you're hosting your first solo Thanksgiving away from your family or looking to take part in a Zoom-giving, we've rounded up our three favorite dishes to recreate this season.
All you have to do? Follow the lead of the 'Selena & Chef' Thanksgiving episode: gather your kitchen essentials, follow the steps by-one, gear up your Zoom call, and ta-da! Holiday hosting handled!
Before beginning you'll need these items: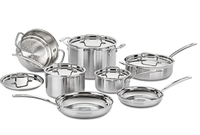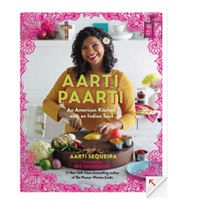 Aarti Paarti: An American Kitchen with an Indian Soul l for $95.99, at Amazon.
Sure, sure $95 is a steep price for a cookbook but all things considered? It's a bargain. Not only is this book sold out at my other retailer's, but it's the recipe page-turner you'll be turning for years to come. Making this the investment you can't afford not to make.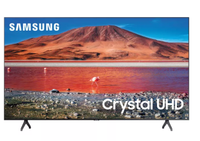 'Selena & Chef' Thanksgiving recipes to recreate:
Everything on Selena's holiday menu looks divine, but these are the three recipes that we'll be adding to our own Thanksgiving table.
Do you love turkey but hate how dry it can get at times? You're not alone — and the Aarti's Tandoori Butter Turkey Breast + Sweet Potatoes recipe is the solution for anyone looking for a succulent meal this holiday season.
Sweet Potato Ingredients:
Kosher salt
3/4 teaspoon store-bought or homemade garam masala, recipe follows
1/2 teaspoon ground cumin
2 pounds sweet potatoes, peeled, and cut into 1/2-inch slices, then again into 1/2-inch sticks
Freshly ground pepper
Olive oil
Tandoori Masala:
4 dried guajillo chiles
1 teaspoon fenugreek seeds
1 teaspoon fennel seeds
2 teaspoons coriander seeds
10 whole cloves
4 green cardamom pods
1/2 teaspoon ground cinnamon
1/2 teaspoon paprika
1/2 teaspoon ground turmeric
2 sticks unsalted butter, softened
2 teaspoons ginger-garlic paste (store-bought)
1 lime
1 teaspoon honey
1 boneless turkey breast (skin on)
Directions
- Preheat oven to 350 degrees.
- Prick sweet potatoes with a fork all over. Place on a foil-lined half sheet pan. Pop into the oven.
- Toast chiles until darkened and a little puffy. Remove to a plate. Toast remaining spices (fenugreek, fennel, coriander, cloves, cardamom pods) until fragrant. Remove to plate to cool.
- Rip chiles into smaller pieces. Pour chiles and whole spice in a coffee grinder, and grind until a fine powder. Pour into a bowl, and stir in cinnamon, paprika, turmeric. Save 2 tablespoons for the gravy. Add butter, lime juice, honey, and a generous few pinches of salt to the remainder. Stir together.
- Carefully pull the skin away from turkey flesh (wheee!). Scoop a little butter into the pockets and level it out. Rub butter all over the skin and underneath (make sure to get it under the tenderloin too!).
- Tie with kitchen twine
- Set a cooking rack in a half sheet pan. Perch turkey breast on the cooling rack. Pop into the oven, pour 2 cups of water into the pan.
- Slide turkey into the oven. Check on sweet potatoes (Are they tender?). Roast for 45-55 minutes until the thermometer registers 150-155 degrees Fahrenheit. Remove the cover with foil and allow to rest.
- If potatoes are tender, slice in half. Turn over the broil. Sprinkle salt, pepper, and garam masala over the sweet potatoes. Add the marshmallows. Pop-under the broiler for 1 minute. Check. If they're not brown, broil for another minute.
Additional items to consider: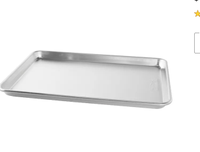 Nordic Ware Naturals Baker's Half Sheet for $10.99, at Target
Need a half sheet pan to exceed all expectations? Turn to this one from Target. Made with durable, natural aluminum construction meals will be baked evenly and brown uniformly, while the light color prevents over-browning.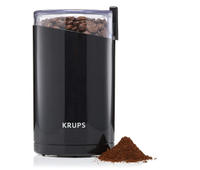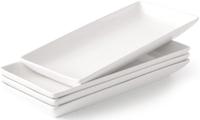 Porcelain Serving Platter l for $28.99, at Amazon
Whether you're in the market for a side dish plate or the perfect platter, consider this Amazon bestseller your end all be all. Shoppers will receive 4 individual 14"inch plates which are sure to stun from this holiday to the next.
Love stuffing but want to add your own personal touch? Turn to this multi-generational signature stuffing that's sure to wow.
Ingredients
4 stalks Celery, diced small
1 medium onion, diced small
3 large eggs
8-10 cups of chicken broth
ground sage
salt to taste
1 batch of White cornbread for stuffing (bake according to instructions)
Directions
- Preheat the oven to 375 degrees and set aside an 8x8 baking dish.
- Sauté onions and celery in butter until translucent
- In a large bowl, crumble cornbread, adding to onions and celery.
- Season stuffing with ground sage and salt to taste
- Pour chicken broth over mixture to desired consistency and add in eggs. Stir to combine, coating bread all over. Note: If you don't add enough of the broth, it will be really dry when it bakes.
- Bake for 45 minutes until golden and delicious (adding in more broth as needed)
Additional items to consider: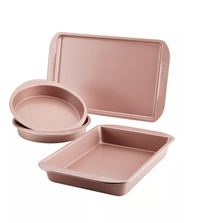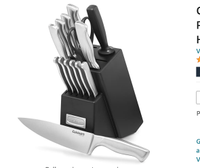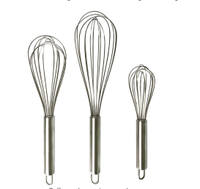 Not a cranberry sauce lover? Neither was Selena Gomez until she tried this version that she claims she could eat "every single day".
Ingredients
1 1/2 teaspoons whole black peppercorns
1 1/2 teaspoons whole coriander seeds
1 tablespoon avocado oil
1-12-ounce bag fresh or frozen cranberries (about 3 cups)
1/2 cup granulated sugar
Juice of one orange (about 1/4 cups)
1/4 cup water
2 teaspoons orange zest (about 1/2 orange)
1/2 cup fresh pomegranate seeds
Directions
- Grind black peppercorns and whole coriander seeds together in a spice grinder or a pestle and mortar until fine. Set aside
- In a small saucepan, combine oil and spice mixture. Season with a little salt. Set over medium heat and cook until fragrant but not burnt, 2-3 minutes! Careful - you might find yourself sneezing!
- Add cranberries, sugar, juice, and water. Bring to a boil, then turn the heat down so that the contents of your pot are at a gentle simmer. Cook for about 10 minutes, or until most of the cranberries burst.
- Turn off heat, gently stir in the orange zest and pomegranate seeds. Taste for seasoning
Additional items to consider: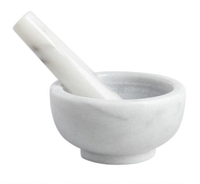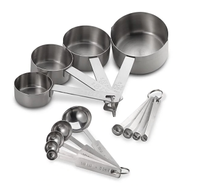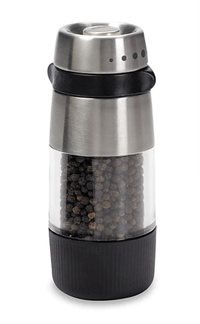 More items to consider: