If you've been letting dirt and debris build up in your garden and patio for months, or even years, these pressure washer deals will bust dust and grime in a moment. With summer just around the corner and plenty of time at home on our hands, now is the perfect time to invest in a pressure washer to clean your outdoor space and garden. They're great for keeping things looking clean and tidy and offer a low-effort and quick way of maintaining your space.
We know our stuff when it comes to the best pressure washers, and now we've rounded up the best deals on pressure washers to get your garden, driveway and car looking spotless in time for summer. If you're lucky enough to have a garden or patio, it's the ideal time to make the most of that space. Even the most neglected outdoor area can become a great substitute for the park when we're all doing our bit to lock down and stay home.
Best electric pressure washer deals
There are two types of pressure washers: gas operated pressure washers, and electric motor pressure washers. What works best for you depends on your budget and the power that you need from a pressure washer. Light duty (Up to 1899 PSI) pressure washers can be used on cars, garden furniture and siding. Medium duty (1900 - 2799 PSI) washers are optimized for patios and fences. Both of these types of pressure washers come in electric washer options, which are usually cheaper and more compact, making them ideal for smaller and less labor-intensive spaces.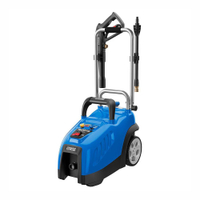 PowerStroke 1600 PSI Electric Pressure Washer | Was $179, now $89 at Home Depot
Save $86 - Home Depot isn't holding back on savings, with a massive 49 percent saving on this PowerStroke washer. It comes with a turbo nozzle for increased cleaning power and on-board detergent tank for easy operation.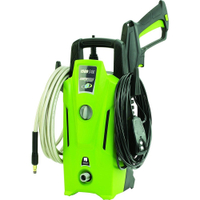 Earthwise 1500 PSI 10 Amp Pressure Washer | Was $118, now $94.56 at OverStock
Save 20 percent - A great saving from Overstock will get you a great versatile pressure washer with a 35-foot power cord that makes it perfect for cleaning decks, patios, cars, and outdoor furniture, all for under $100.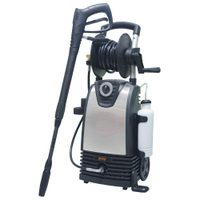 Beast 1,800 PSI Electric Pressure Washer | Was $199, now $119 at Home Depot
Save 40 percent - This pressure washer packs a punch, with multiple nozzle options making it ideal for tough jobs around the home such as washing patios, decks, cars, driveways and siding.
Best gas pressure washer deals
If you're lucky enough to have a large outdoor space, it can be demanding to maintain. Gas pressure washers have the capacity to strip paint and be used on driveways, as well as to clean garden furniture. They are typically a lot more powerful, with the capacity to reach up to your second floor for window cleaning convenience. However, they're less ideal smaller jobs such as cleaning cars.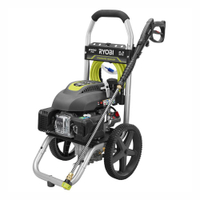 Ryobi 2,900 PSI Gas Pressure Washer | Was $319, now $299 at Home Depot
Save $20 - With a gas engine to handle even your toughest jobs, a Ryobi gas pressure washer for under $300 is a great saving. Its 35 ft. high pressure hose is far-reaching, and wheels make it easy to manoeuvre.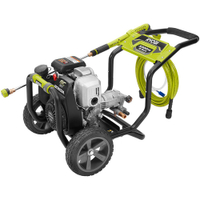 Ryobi 3,300 PSI Honda Gas Pressure Washer | Was $519, now $429 at Home Depot
Save $90 - The Ryobi comes with flat-free wheels and a durable wheelbarrow frame for easy transportation. It's even got a 5-in-1 quick-changeover nozzle to easily switch, depending on what you're cleaning.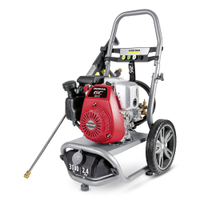 Kärcher G 3100 XH Gas Pressure Washer | Was $538.49 now $509.99 at OverStock
Save $28.50 - Powered by a Honda engine and with a 2 year limited warranty, this is the king of pressure washers. It comes with a one-half gallon removable detergent tank, four spray nozzles, and onboard accessory storage.