Our love of rattan furniture isn't going anywhere, but the gorgeous, textural feel often comes with a hefty price tag. One savvy DIY fan has shared an IKEA hack using black paint she had knocking around and some Etsy-bought rattan that's given her MALM drawers a brand new look.
'When I searched for rattan furniture online, you're looking at £70 or more per unit and that's not even customized to the colors, size, or shape you want it,' Eisha Salariya tells Real Homes. So she got to work on her own creation and has explained exactly how she did it, plus the items she used.
Rattan IKEA MALM drawers hack
This inexpensive hack is surprisingly simple. Get the step-by-step, below.
Before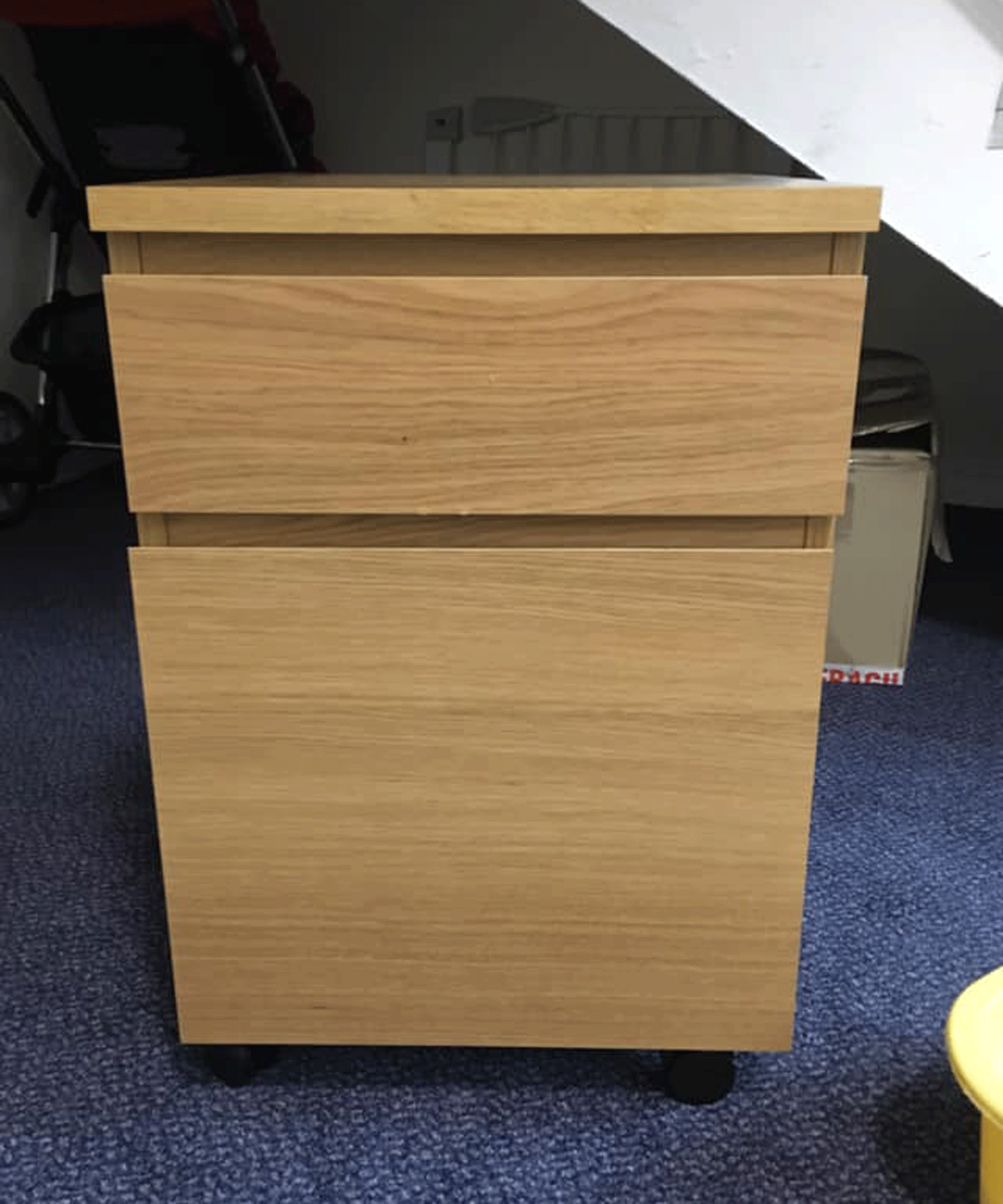 Having bought the IKEA drawers for £20 on Facebook marketplace, she washed, sanded, and painted the entire unit black.
When the paint had dried, the next step was to apply the rattan webbing. 'I cut the rattan cane webbing to size - this was the most expensive piece of this project - and glued it down with a normal glue gun,' Eisha explains.
'Once stuck down, I measured my moldings to frame the webbing, securing them with wood glue as well as a few pin nails for security. These were also painted prior to cutting down. The finishing touches of the feet and handles were purchased through Amazon,' says Eisha.
After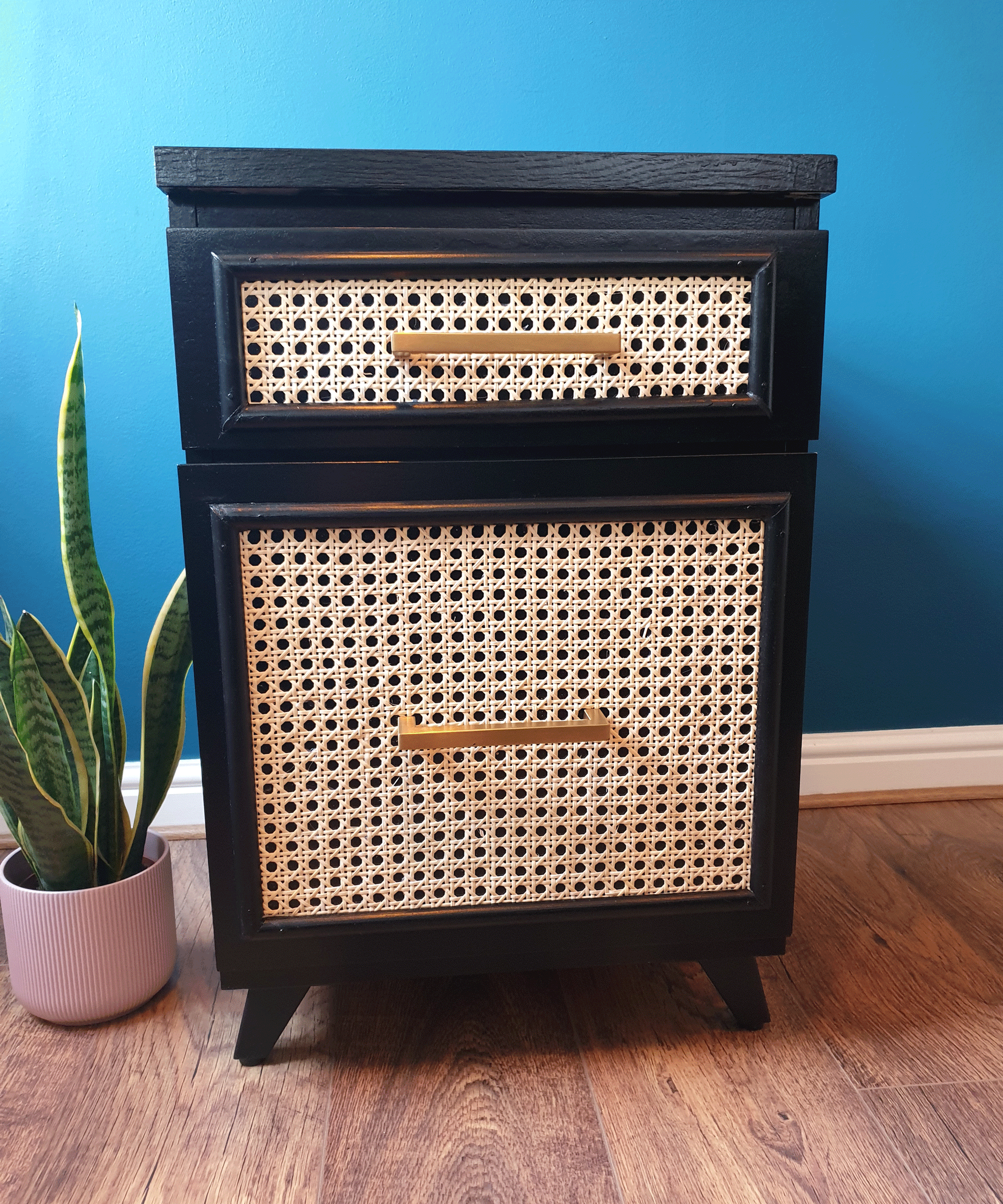 So, how much did the IKEA MALM drawers hack come to? 'The costs of everything I needed to purchase came to £118 in total (units, webbing, moulding, feet and handles). Everything else I already had available.'
Speaking on where she got her inspiration from for the project, she said she discovered an interior designer called Justin (@design_at_nineteen) through Instagram and loved one of the projects he did. 'Check out his story highlighted, the one named 'IKEA HACK,' Eisha says, for more details on how to do the transformation.
'Justin was my inspiration, but I enjoy DIY and up-cycling as a way to get me off the laptop and away from a screen! So it's almost therapeutic for me.'
If you are feeling inspired but a little daunted by tackling a similar DIY project, Eisha says, 'Be patient with it all. Letting the paint dry, taking it easy with measuring your moldings and gluing them down. I was so eager at the beginning, and if I had waited in between coats or waited for the glue to dry before nailing the moldings, I reckon it would have come out a lot cleaner.'
She said next time she would use good quality paint, like Frenchic rather than what she had knocking around.
'You can totally do it! It's not hard at all - it's just having the patience,' Eisha says.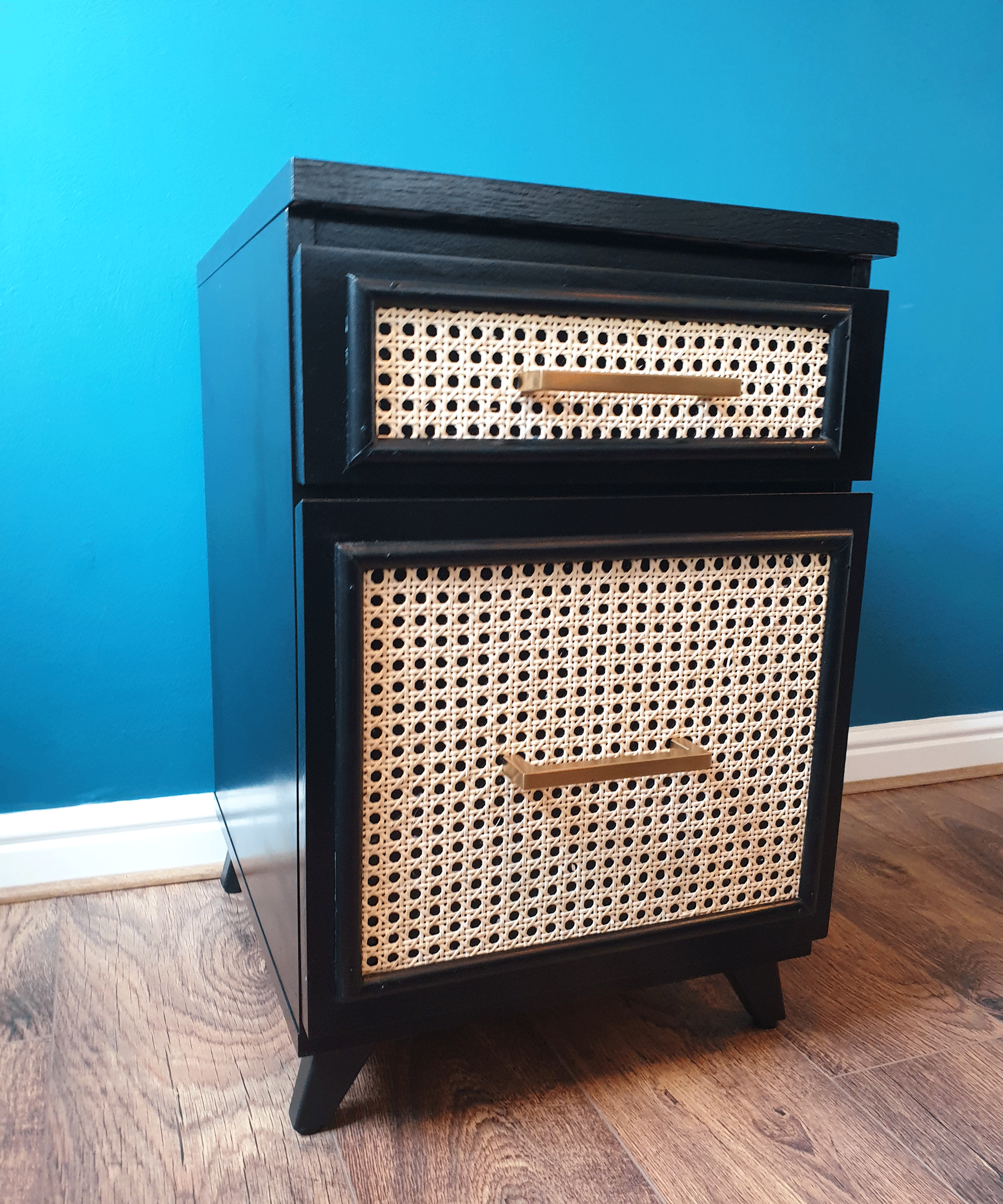 Not only is it a brilliant achievement, Eisha has also reused someone's unwanted piece of furniture rather than buying it new, making it stylish and sustainable.