We know you love them, but come on, six weeks (in some cases longer) with your kids at home can be... testing. A week in and you've already visited all the parks, all the leisure centres, you've been to zoo twice and the ideas and the patience are running out.
So what next? Well, how about filling your garden with a ton of inflatables? Come on, we've got the weather for it! And nothing says summer fun quite like a paddling pool, a water slide and a pineapple shaped sprinkler (keep scrolling, you'll see it). And since you have already spent a load of money on the previously mentioned trips to the zoo, you're going to want to get a good deal. Luckily John Lewis have you covered...
For all the deals going on this summer, make sure you keep an eye on our deals hub page.
John Lewis paddling pool deals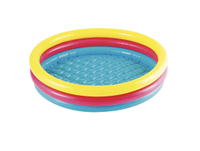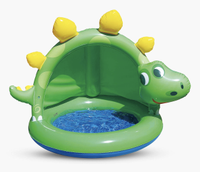 Summer Waves Dinosaur Pool | Was £12.98 now £6.49
Perfect for toddlers or babies over one, this little guy will cool your kids down but also protect them from the sun thanks to the sun shade. It has 50 per cent off at the moment too so it just over six quid! A lot cheaper than dragging your whole family to the lido.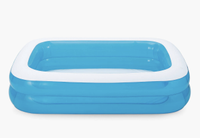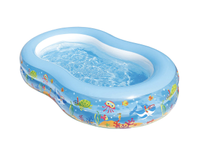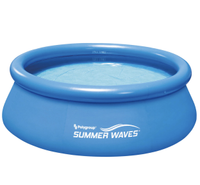 Summer Waves 8ft/2.4m Quick Set Pool | Save 30%
Ideal for slightly older kids (this is suitable for five years and over) this is a larger, deeper pool plus its design is super durable so can cope with all the water fight action it's inevitably going to face.
John Lewis water slide deals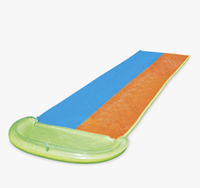 Summer Waves Double Racer Slide | Was £18.18 now £9.09
Hours of fun right here. This isn't just a water slide it's a water slide you can race down. You just connect it to your hose and there you go, sit back with a book (obv keeping one eye out) and enjoy a bit of time at least partly to yourself.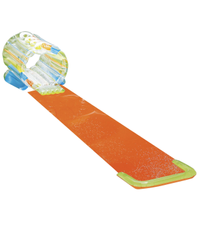 John Lewis garden toy deals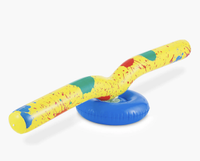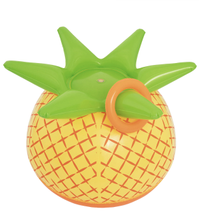 Bestway Pineapple Boost Sprinkler | Was £19.98 now £9.99
And here it is, what you all really came here for. The inflatable pineapple sprinkler. For all the water based fun, attach your hose and watch your kids attempt to throw rings at the spikes while getting sprayed with water. Anyone else feel like this would be a great drinking game too?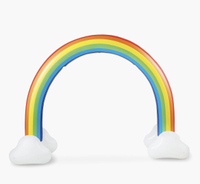 Read more: