The Pandora sale is seeing still bigger discounts this week, with up to 50% off beautiful jewellery. Pandora makes shopping for jewellery easy, with classy, timeless designs that most will appreciate. From discreet rings to cute charms, there's a sparkly addition to everyone's jewellery collection in the Pandora clearance sales.
Whether you're treating yourself or someone else, Pandora is the place to find a jewellery piece that's easy to wear and yet full of character. We've picked out the best pieces below – or you can hop straight to the Pandora sale to shop yourself. For more January sales best deals, see our hub page.
Best Pandora sale deals
These are the best Pandora deals today.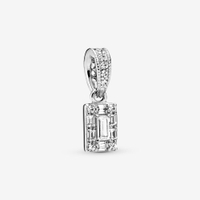 Sparkling Square Halo Pendant | Was £50, now £19
Timelessly elegant, this sterling silver and cubic zirconia pendant has shimmering baguette-cut stones that resemble cubes of brilliant ice. Gorgeously simple.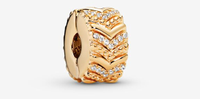 Sparkling Wishbone Clip Charm | Was £55, now £19
Gorgeous and sparkly, this 18-karat gold plated sterling silver charm will make a handsome addition to a bracelet or simple gold chain. Simply clip it in on.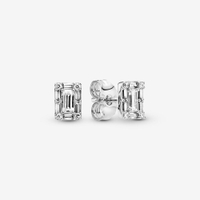 Sparkling Square Halo Stud earrings | Was £50, now £25
This wear-anywhere pair of stud earrings is cast from sterling silver and set with dazzling baguette-cut stones. Work yours day or night to add extra sparkle to your look.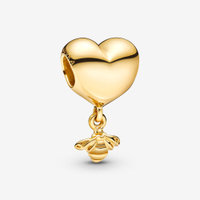 Heart & Bee Dangle Charm | Was £55, now £25
This sophisticated charm in Pandora Shine 18ct gold-plated sterling silver charm is shaped as a heart that holds a buzzing bee. Perfect as a Christmas gift, but also for anniversaries, birthdays and, of course, Valentine's Day.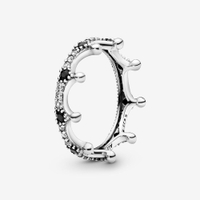 Polished Crown Ring | Was £60, now £25
Very chic and, dare we say it, very Games of Thrones, this ring has lots of character. What makes the sterling silver ring so special is the addition of black cubic zirconia.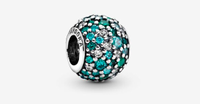 Green Pavé Charm | Was £55, now £39
Sparkling with emerald-green crystals and cubic zirconia, this charm will add colour to any outfit. Pair it with a sterling silver chain for the best look.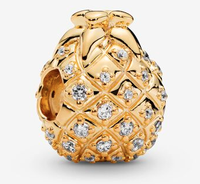 Sparkling Pineapple Charm | Was £70, now £49
Give a simple gold bracelet a summery, tropical update with this lovely pineapple-shaped charm. The 18-karat gold plated charm has been set with sparkly cubic zirconia.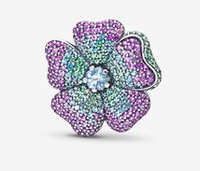 Glorious Bloom Pendant and Brooch | Was £100, now £45
A real show stopper, this gorgeous sterling silver pendant is set with over 200 crystals for a truly magical sparkle. You can also wear it as a brooch: we think it'll look lovely on a black jacket.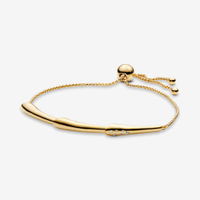 Flower Stem Slider Bracelet | Was £150, now £99
Designed with stem-like segments that move with you, this radiant sliding bracelet in Pandora Shine is sprinkled with stones that glisten as they catch the light. Adjust the clasp for the perfect fit.