Check out the current Made sale if you are looking to give your home an update in time for spring. We love Made for the most stylish furniture, textiles and accessories at prices we love, too. With their clearance sale now offering up to 30% off, you no longer have to wait for a great deal to come along, with the discounts automatically applied across the site.
Whether it's a new bin for your kitchen waste or the chance to refresh your lighting and go for something statement-worthy in your living room, Made is the place to look and now is the best time to buy if you love a discount. Not to mention that you can also make a saving on larger items, such as sofas and beds as well as dining tables.
Best of all, to take advantage of the sale, all you need to do is head straight to Made.com (opens in new tab) and get browsing. Below, we've included our five top picks to give you an idea of how we would spend our money, so you can get inspired before you spend.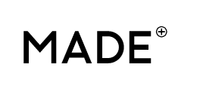 (opens in new tab)
5 of our favourite items from the Made sale
You can find everything we love at Made below, but we suggest that you be quick! Items on sale may not be reduced for long...
(opens in new tab)
These modular designs are the most popular lounge pick at the moment when it comes to the best sectional sofas, with style and comfort packed in. Available in seafoam blue or twilight velvet, you can rearrange this sofa in order to arrange it exactly how you like to your home's benefit, like a game of Tetris.
(opens in new tab)
This retro-inspired pick is such a sumptuous selection when it comes to the best beds for your space, with a premium look that's sure to attract compliments from every single visitor. It allows you to add your own flair to your sleep space with solid wooden legs and other details, and is available in a range of colorways to suit your existing décor.
(opens in new tab)
For a minimalistic look, this armchair will instantly lift your space, with a zen feeling. With rounded wood and velvet upholstery, what could be better for a cosy corner than this piece.
(opens in new tab)
Working from home can be challenging if you don't have a lot of space, but with this genius desk from Made, things become a lot easier. It has cupboards within the top and drawers below, so that you can store folders, files or extra equipment, and keep your space stylish whilst still working away.
(opens in new tab)
5. Ayla Morrocan style wool rug
This Ayla rug is the height of luxury for your floors, with a contemporary style that means it can match any room. And it won't just look good, it will feel amazing under your feet when you kick back after a long day.
---
What else to shop at Made?
Got the budget for a full-priced item at Made? Here's what to shop now. Just click through to have a browse.