Katy Perry has launched a collaboration with BEHR Paint and Spotify that promises an immersive musical experience when picking paint colors for your home.
Katy Perry is known not only for her songs but also for her creative use of color. Anyone who's seen the singer-songwriter on the red carpet will have noted her frequent style changes and colorful outfits. Now she brings the same verve to the art of choosing paint color.
Whether you're exploring living room paint color ideas or reinventing any other room in the house, Katy's knowledge of music and color promises to help you make more intuitive choices based on your preferences.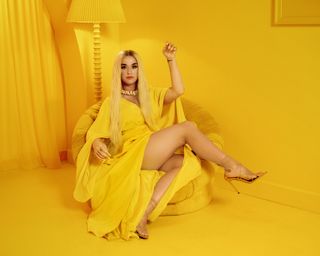 All you have to do is go to BehrMusicInColor.com and type in your favorite song. The online tool will analyze it and present you with a color palette from Katy's exclusive selection for BEHR that corresponds to the song's tempo, key, and other musical characteristics.
We tried it with Prince's 'Purple Rain', and were pleasantly surprised by the pretty colors that were presented to us (and no, they weren't all purple). We can definitely see how this clever tool could be inspiring when brainstorming paint color schemes for a hallway or any other room.
'We wanted to create a completely new way for people to experience color selection by drawing on the inherent connection between music, color, and creativity,' said Jodi Allen, Global Chief Marketing Officer at BEHR Paint Company.
'By combining Katy Perry's intrinsically colorful music and personality with Spotify's data-driven technology, the Music in Color by BEHR experience unleashes an entirely new way of approaching the color selection process by using music as the guide to make DIYers inspiration a reality.'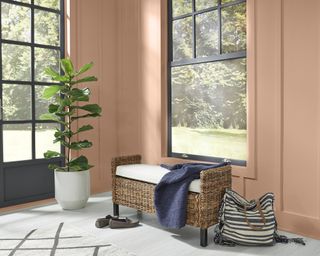 For Katy herself, working with music and color was a natural experience. She explained that 'when I write a song, I almost always have a simultaneous sense of the accompanying visual - whether that's a strong music video idea or just a color palette vibe.'
We're very curious to try out the Music in Color tool while doing home decorating. After all, many people will have music on while working with a paint roller, and it'll be fascinating to see what bedroom paint ideas people may end up coming with based on what they're listening to.
Just maybe avoid playing death metal while painting the bedroom?