The return of Joanna and Chip in the series Fixer Upper: Welcome Home back in early 2021 saw some stunning makeovers in the pair's signature modern farmhouse style. However, it was the makeover in episode three, titled 'Modern Take on Old-World Charm' that caught our attention.
Joanna Gaines made a bold decision to bring the often-unpopular, retro-inspired archway in the home. While the arch is sometimes viewed in a negative light thanks to its association with dated properties from the 1970s, arches have been clawing their way back into fashionable interiors recently.
In the episode, we met Nicole and her parents, who together have just bought her first house in Waco, Texas a 3-bedroom, mid-century farmhouse. Nicole tasks Joanna and Chip with creating a cozy European cottage, and provide her with some living room ideas that would inspire her.
Joanna Gaines' retro design feature
While arches are usually design features renovators are desperate to get rid of to create more space for things like sofas, Joanna goes against the grain and decides to use an arch to create some definition between the living room and dining area. 'So it's not just a long, open box,' she explains.
'If we could incorporate an arch that would be the European thing you're liking,' Joanna explains to Nicole in the episode.
'Chip would say I'm the worst in that when there's walls I want to take 'em out,' she jokes. 'When there's not walls I want to put 'em in. It's confusing, I get that. But for this space, and your style, it needed more character.'
Unsurprisingly, Joanna's plan pays off. The arch works wonder's in the space, creating a bright space filled with beautiful natural light, as it divides the rooms without walls blocking them off completely.
It also brings the eye up to create a sense of height, and contrast with the harsh, angular form of many everyday pieces of furniture.
The introduction of round edges seen in the archway, rattan armchair and coffee table in this space contributes to soft, calming design. With its pale blue edges, the arch echoes the blue front door of the home, a feature that Nicole fell in love with when she first saw the house.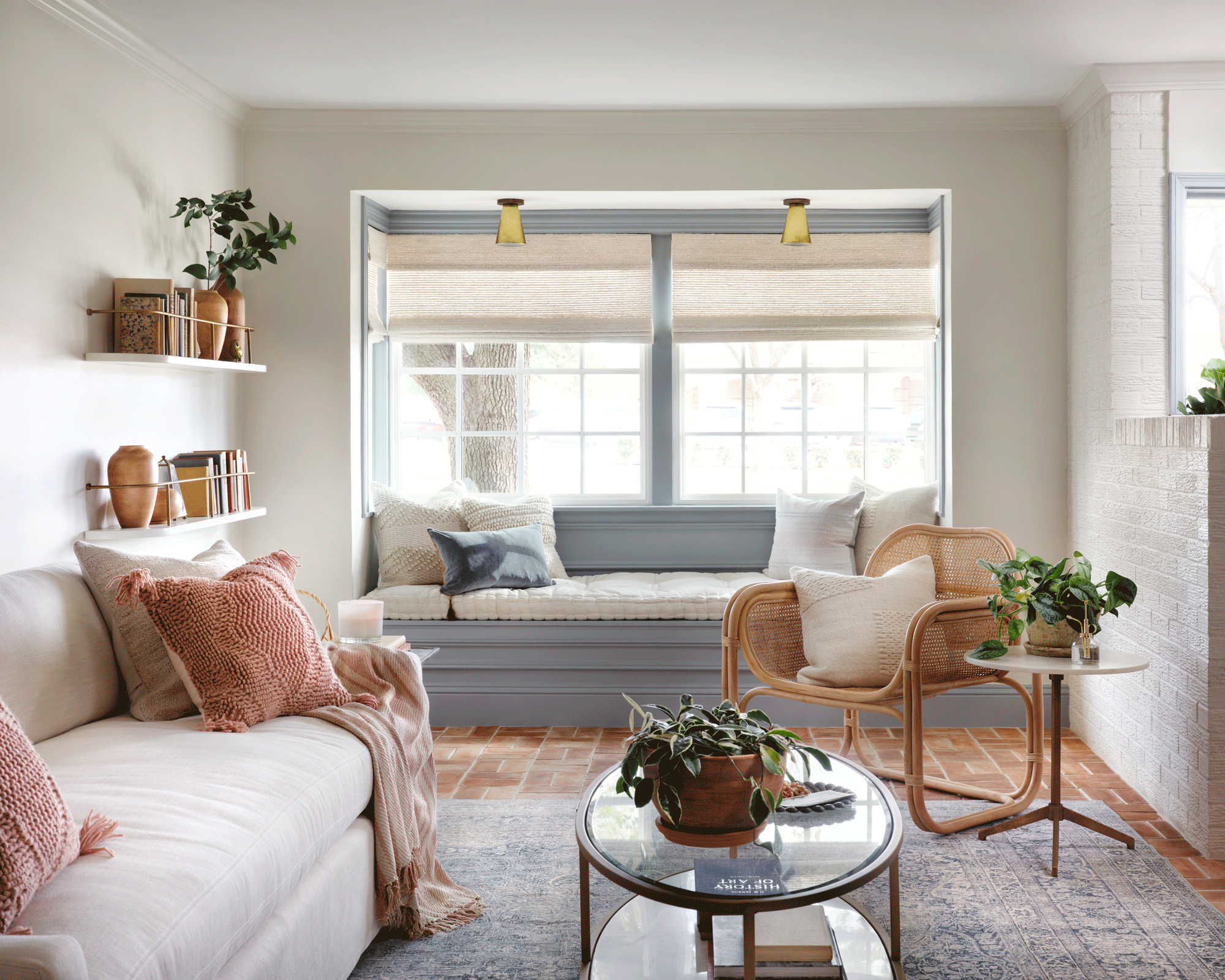 Joanna Gaines isn't the only one falling for arches at the moment – the once dated feature has become a new must-have for luxury homes.
'Archways have become even more popular in recent luxury property trends, as many people are focusing on creating spaces that are even more unique than usual, and archways certainly achieve that,' explains Glen Hyman, owner of Great House Design.
'We're noticing that, right now, many people want to make their interiors as jaw-dropping as possible,' he adds.
Matteo Bianchi, Founder, and Director at award-winning Matteo Bianchi Studio agrees: 'Archways are a magnificent design tool to connect spaces elegantly. The real magic happens when an archway is clothed in curtains either side and topped with backlight to set the right tone and ambiance.'
So, are you ready to embrace the arch in your home?