Recent YouTube video '10 Homeware Items All Stylish People Always Own' from interior designers House of Valentina got interiors lovers talking. While we completely agreed with some items - like coffee table books and baskets - we weren't quite sold on 'appropriate stemware.'
We've created our own list of those iconic homeware pieces and living room ideas that crop up time and time again in the most elegant of homes. What would you add to the list?
mid-century lighting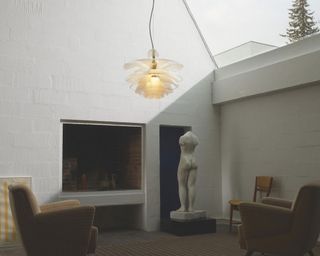 A striking lampshade can always be found in the most sociable spaces of a stylish home. They're a stunning kitchen lighting idea for open plan spaces, or work equally well in a narrow hallway, making a great first impression.
A mid-century form, whether it's original or a modern take on lighting from this era shows an appreciation for design.
Anything boucle
If you're not aware of the Instagram boucle trend, where have you been? The material itself is a yarn with a looped or curled ply, and it feels similar to the material of a teddy coat.
It's amazing for adding texture and interest into any room. An accent, wing-backed chair, a headboard, or indeed a whole sofa in this irresistibly tactile fabric scores you serious style points.
A velvet armchair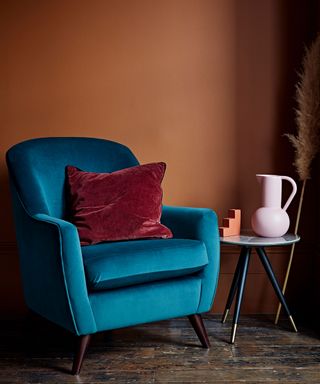 Speaking of gorgeous fabric that you can't help but stroke - velvet features in many modern homes, often in the form of a suitably inviting and squishy armchair. Thankfully these days 'clever velvet' options make it relatively hardwearing.
Pampas grass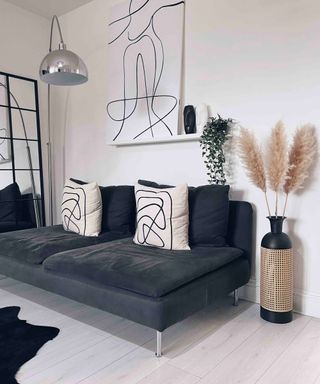 Pampas grass isn't going anywhere. A minimalist glass vase containing a handful of stems is sure to be found in hallways, living rooms and bedrooms of interiors lovers. Failing that, there will almost definitely be a vase of ornamental grasses or dried flowers of some sort.
A Quooker tap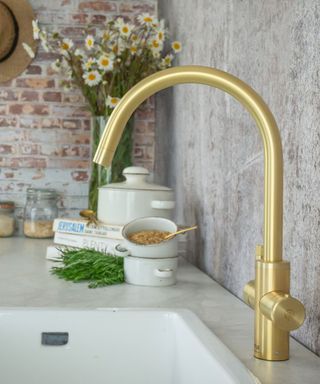 A dreamy Instagram kitchen staple, this contemporary tap has a super sleek design and it's ridiculously convenient, producing instant hot water for cups of tea and cooking.
A round mirror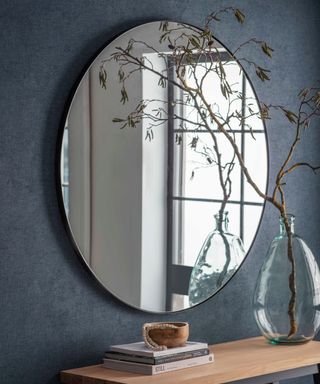 A mirror is a sure-fire way to make a space feel bigger and brighter - and, of course, comes in handy when you're dashing out the door and need to check you're looking ready for the outside world.
There's something particularly calming about the rounded edges of a circular mirror in contrast with many of the angular lines in our homes.
A Berber-style rug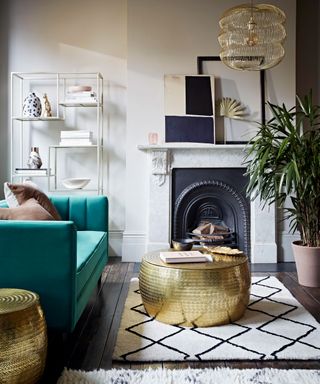 You truly can't go wrong with fluffy a Berber rug with its imperfect diamond shapes that toe the line between playful and sophisticated. It's a distinctive style, but one that's very versatile, working in kids' rooms and 'adult' spaces alike.
Go for monochrome for one that will work with your decor for years and years, or try one with terracotta, mustard and turquoise tones to inject some bold color.
The original list in House of Valentina's video includes a candle that's always lit, which we love. For an uber stylish home, we'd also throw in a vintage sideboard, rattan lampshade and a monstera in a belly basket for good measure.