If you love the thrill of browsing the HomeGoods aisle, we're excited to announce that the HomeGoods online store has just launched. This is very exciting news for home decor lovers, meaning we'll be able to shop for unexpected bargains 24/7 - from the comfort of our couch.
Browsing the aisles of our local HomeGoods store is our happy place, sparking lots of interior design ideas for our homes. From bigger pieces like rugs to candles, throw pillows and other random decor pieces you didn't know you needed, it's full of hidden treasures.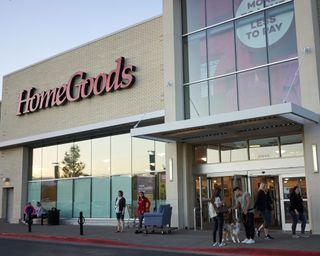 In a press release about the firm's earnings, HomeGoods first teased an online story launching before the end of 2021. 'To both leverage, our strength in the home category and capitalize on our market share growth opportunities, we are pleased to share that we plan to rollout e-commerce on HomeGoods.com later next year,' said Ernie Herrman, CEO and president of The TJX Companies, Inc.
We always stumble upon great homeware accessories in-store at a fraction of the recommended retail price, so we were curious how an online version would work. Part of the joy of HomeGoods is that you go in not knowing what you're looking for and letting HomeGoods tell you what you need.
It's simply impossible to go in and come out empty-handed.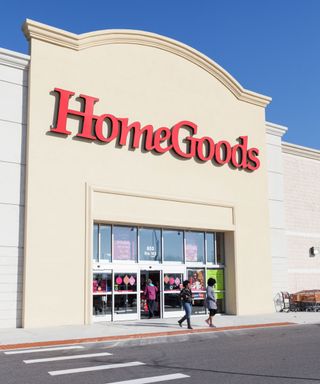 HomeGoods is founded on brick-and-mortar sales, but the addition of HomeGoods online shopping by no means signals future store closures. The HomeGoods online store aims to satisfy existing customers, a group that is ever-growing, as well as helping to attract brand new ones.
Previously, you can visit the HomeGoods website to find the nearest store to you, order gift cards and explore the blog for interiors tips. But as off today, you will be able to do so much more from the website.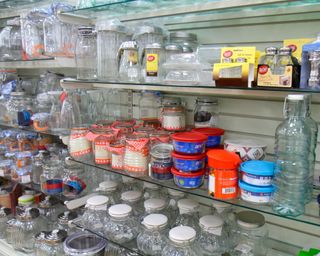 Having the option to complete your set of flatware or storage ideas by ordering extra pieces online will mean you're never left with mismatched items. We can't wait to start virtually shopping the aisles for Christmas decoration ideas.
Get those paychecks ready, because they're about to get a serious workout in the coming months as we test drive the new online store.