This is not a drill: Hilton Carter has teamed up with Target for the plant-lovers collection to end all other plant-lovers collections. And, now we are not only recommending everyone head on over to the fan-favorite retailer to update their best outdoor furniture. Now, it is imperative to shop this brand-new, limited-edition collection too.
Infused with Hilton's popular modern and approachable style, the more than 65-item collection features like the-real-thing faux greenery, lush live plants, and unique plant accessories made to cultivate joy in your home all year round.
Available May 14th, this stellar line ranges from $5 to $130 and suitable for all plant-lovers — green thumb or not, and to get everyone into the shopping spirit, we've rounded up our seven can't miss items from the Hilton Carter x Target collection below.
1. This glass water mister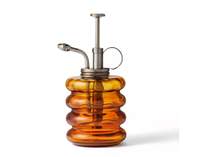 6.26" x 3.27" Glass Plant Mister Yellow/Amber Gray - Hilton Carter for Target for $20, at Target
Keep your plants hydrated and looking their best with this glass plant mister. Featuring a misting head that's perfect when applying mist to tropical plants and succulents, this piece is made from glass so you can reuse it whenever you need to, and it sports an amber-gray hue for a stylish look
2. This sleek pair of shears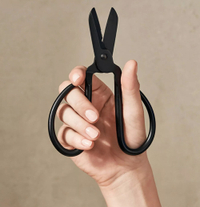 3. This potted tree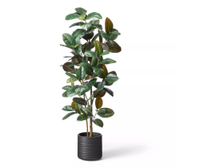 68.5" Faux Rubber Tree in Ribbed Pot Black - Hilton Carter for Target for $130, at Target
Standing 68.5 inches tall with oversized, oval-shaped leaves in a rich emerald hue, this potted tree makes a statement way to refresh your indoor decor. Housed in a black ceramic pot with a ribbed finish for sleek style and texture, this artificial potted plant blends in wonderfully with a range of decor schemes, from boho to mid-century modern to industrial.
4. This must-have metal stand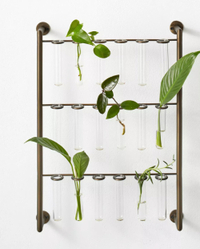 5. This tabletop terrarium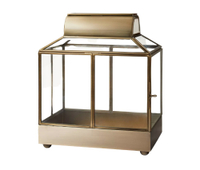 6. This chic canvas apron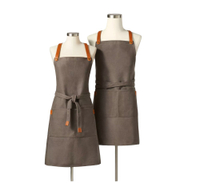 7. This stylish stand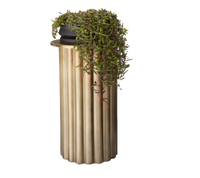 Want more Hilton Carter x Target? Check out additional suggestions below: