Sweltering in the heat and need to cool down a room fast? With such a dizzying selection of fans on the market, which one do you get? We say, any fan is better than no fan, and a fan that's going at a great price is even better. Which is why the current Robert Dyas fan sale is a godsend. Get one now, they won't be around for long in this weather.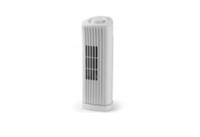 Beldray 14in Mini Tower Fan | Was £30, now £20
Small but mighty, this oscillating fan has two settings and an extra long cord, which means you can position it exactly where you need it. What we really like about it is that it's super quiet, making it one of the few fans suitable for a bedroom or study.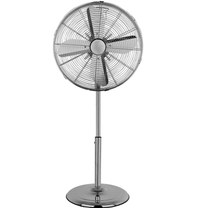 Status 16in Pedestal Floor Fan | Was £60, now £50
For cooling off larger rooms, you can't beat a floor fan. This one has three speed settings, quiet operation, and an attractive chrome-like finish. It's not heavy, so easy to move around.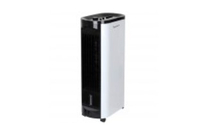 Signature Air Cooler | Was £160, now £100
A step-up from regular fans, this air cooler operates more like an air conditioner, cooling the air with the help of a water tank. We like that it has a sleep setting, which keeps it quiet.
Want more great deals? Check out our deals hub page.