It's no secret that cities have the power to set trends worldwide. We're talking about London, Paris, New York City… and Boulder, Colorado. Yes, really.
A recent U.S. News report* has revealed the 25 best places to live this year, and their results are already resetting design ideas in the interiors world.
Following the study, paint manufacturers Glidden investigated the exact paint colors that are in the most demand in the top five trending cities: Boulder, Raleigh and Durham, Huntsville, Fayetteville, and Austin. That's right; we're stealing paint ideas from the trend-capitals of the future – you heard it here first.
Here are shades that are setting tones in these sought-after postcodes…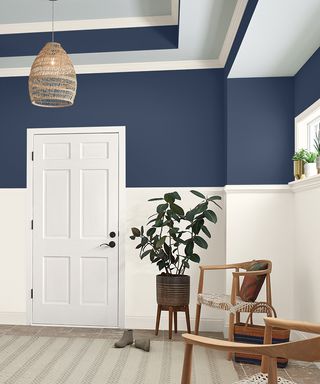 1. Boulder, Colorado
It is only inevitable that we begin with Boulder, the most desirable city to live in the U.S. Here, homeowners are embracing conventional (but no less chic) shades of white and gray – the color of the year.
Glidden's Commercial White is the best-selling shade in the city, whilst Gray Stone came in second place, and Early Evening's dark blue tones followed closely behind. The latter has filled us with moody hallway paint ideas we never knew we needed until now.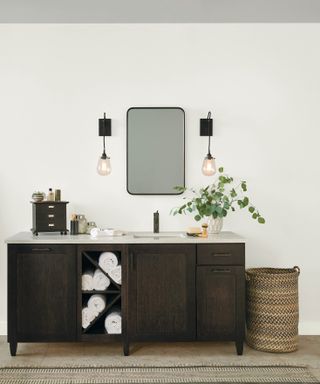 2. Raleigh and Durham, North Carolina
Boulder may have introduced us to a rich blue-gray, but Raleigh and Durham are reminding us just how good this power-combo looks. Whilst also indulging in minimalist neutral tones, Seriously Sand stole the crown with Arctic Cotton and Antique Silver also in the top three.
Meanwhile, the gray tones of Mirror Mirror (also in the top five) is the perfect bedroom paint alternative for a therapeutic space in this happy city.
3. Huntsville, Alabama
While whites, grays, and blues have dominated this list, Alabama is also excited by tanned hues – with Pony Tail topping its lust list. Similarly, Focus' creamy tones are a stylish off-white alternative to a conventional palette that will maintain a minimalist scheme in every room of your home.
Meanwhile, in third place, Stone's Throw's dirty gray aesthetic is a daring nod to the color of 2021 – making it the perfect feature wall idea.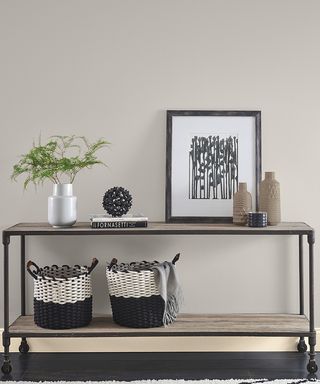 4. Fayetteville, Arkansas
Moving ever-so-slightly North West to Fayetteville, Arkansas, where the conventional beige palette is interrupted by a bold red hue.
While Early Evening comes in the first place, the crimson tones of Brick Dust sits amongst Arkansas's top five paint picks. This may be The Natural State, but Arkansas' scheme is far from neutral.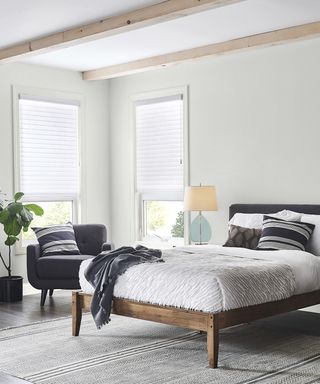 5. Austin, Texas
Setting the tone in Texas, Whirlwind is another contemporary gray that pays homage to one of the biggest interior design color trends of the season, if not the decade. Similarly, Gray Shadows came in second, while Lazy Afternoon completes the Holy Trinity of gray living room paint ideas.
However, Texans also love the organic look of Light Sage, a meadow-inspired shade that punctuates the predominantly gray top five. Can we expect to see Fashion Week land in these cities anytime soon? Only time will tell.