Beautiful front yard landscaping will always make your house look more attractive to potential buyers. After all, it's the first impression they receive of your home.
A neat lawn free of weeds will never go unnoticed, and, according to a gardening expert, two particular plants could just give your house the edge. When it comes to how to sell a house faster, incorporating crowd-pleasing plants is an easy win.
Chris Bonnett, a gardening expert at Gardening Express recommends hydrangeas for your front yard, and for the winter months, a Choisya ternata 'Sundance'.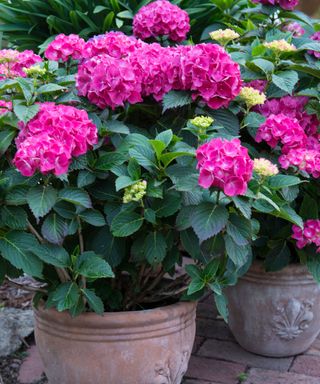 Front yard plants that will help sell your home
'When selling your home, having beautiful gardens can really add to the look of a property and make them more desirable,' Chris comments. He believes a well-kept garden will be seen in a positive light because potential buyers won't look at it and see yet another thing that needs work and money, along with a new roof and kitchen extension.
'If there's a certain plant you should have in your gardens when selling your homes then I would recommend a hydrangea,' says Chris. 'The big, colorful, beautiful blooms are really eye-catching and can really make a home look inviting and classy.'
However, if you're selling your home in the winter, he says you may want to go for evergreen shrubs, because hydrangeas don't look their absolute best during the winter.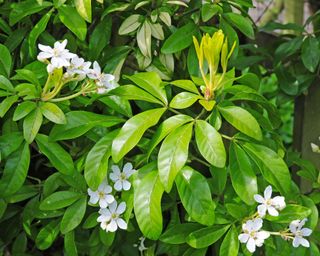 Chris Bonnett says an evergreen shrub such as Choisya ternata 'Sundance' is a good choice if you're putting your home on the market in the colder months.
As for which color to go for, calming blues, whites, lilac and pinks are best, according to Juliette Hohnen, a realtor at Douglas Elliman. She says that gorgeous landscaping contributes to an 'emotional "I must have it" reaction from buyers' before they have even stepped into the house.
'When you use reds and yellows your garden tends to look like a park in Brighton or garden at Buckingham Palace,' the realtor continues.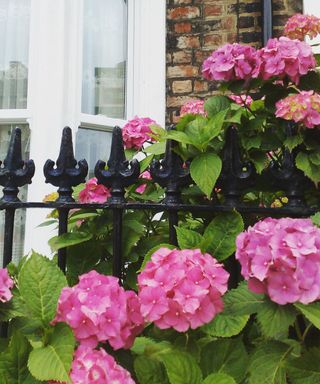 It's well worth thinking about your garden design ideas when putting your home on the market, as well as simply keeping things looking neat. If spending time outdoors doing some garden therapy speeds up the emotionally fraught process of buying and selling, we think it's a no-brainer.