Ring the alarm! Phone a friend — this is not a drill: the first-ever Etsy outdoor sale is happening now, and it's so good you won't want to miss it.
Kicking off Tuesday, May 18th, and running until Monday, May 24th, shoppers will have a limited time to score some of the best outdoor furniture, backyard entertaining essentials, and more, all up to 20 percent off at participating sellers.
Meaning it's the perfect time to update any of those outdated spaces.
With so many one-of-a-kind finds, it's impossible to resist checking out this sale, but if you're wondering what's topping our must-shop list? We've rounded up the best five items from the Etsy outdoor sale below.
1. This personalized piece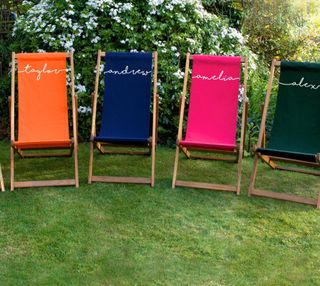 Personalized adult deck chair l Was $183.28, Now $147.34, at Etsy
Whether you're looking to treat yourself or a fun way to enjoy lazy days at the beach with your family, these armchairs will add a personal touch with their monogrammable feature.
2. This tablecloth playhouse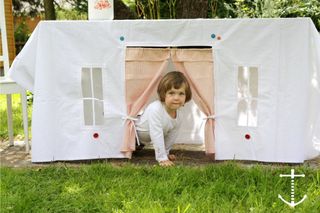 Children's Tablecloth Playhouse l Was 99, Now $79.20, at Etsy
Prepare to meet the perfect summer accessory: this tablecloth playhouse — that grants hours (or minutes, at least) of quiet outdoor dining for the parents. Decorate it with lights or place a lamp underneath it to turn it into the perfect spot for reading fairy tales.
3. This wooden wine table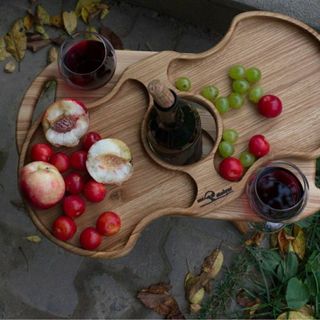 Wine Wooden Table l Was $189, Now $152, at Etsy
Turn any date night into a magical event without ever leaving your home with the help of this wooden wine table. It's sleek, sophisticated, and oh-so-simple.
4. This beautiful blanket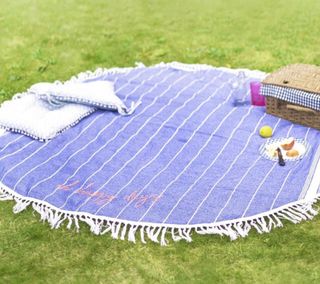 5. This backyard game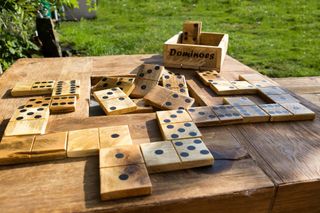 Handmade Dominoes Set l Was $77.70, Now $69.93, at Etsy
This Dominoes set contains 28 very rustic but unique and charming handmade wooden pallet dominoes and a box for outdoor family fun.
Want more of the Etsy outdoor sale? Check out additional suggestions below: