Autumn might bring the promise of golden leaves, guilt-free hot chocolates and roaring fires, but it also brings rain, draughts and grey skies. Sorry, didn't mean to bring you down so early in the week.
BUT! There's some good news – all that's a perfect excuse to inject new life into your home with cosy buys to keep you warm. Yes! And, the cosier the buys, the lower you can set your thermostat, so it's all actually a financially savvy investment anyway. Or at least that's what we like to tell ourselves...
Anyhoo, we've gathered our top five cosy buys from Dunelm's gorgeous autumn/winter collection so that you can cocoon yourself happily in your home as the colder weather set in.
For all the best finds at the best prices, don't miss our deals hub page. For more cosy finds, don't miss our Scandinavian design ideas.
1. Quick bedroom update? Winter-inspired bedding, £20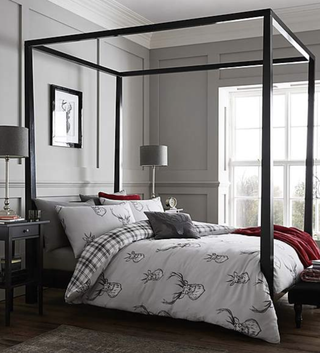 There's no better way to update your bedroom for the colder months than by switching your bedding for a more wintry pattern. Whether it's classic checks in deep shades such as burgundy or midnight blue, stylish stags heads or cute Fair Isle patterns, giving the largest feature in your room a wintry twist is an easy way to add instant cosiness. Catherine Lansfield Stag silver duvet cover and pillowcase set, £20.
2. A Fluffy rug (that has multiple uses), £35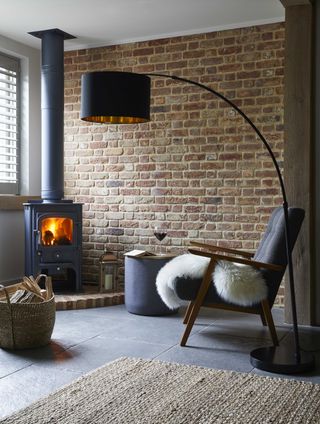 There's just something so amazing about stepping with bare feet onto a fluffy rug. And these designs from Dunelm are small enough to throw across your sofa or an armchair, too, for extra warmth when you're settling down to read a good book. We suggest you buy more than one – they're going to be popular. Sheepskin rug, £35.
3. Thermal curtains to keep out wintry draughts, £20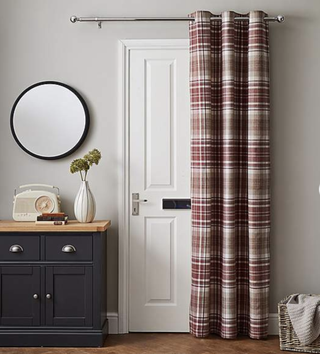 Block out the blustery nights with warm and heavy curtains. This cosy check design comes with an added thermal lining, improving insulation, preventing draughts and helping to keep your room warmer for longer. So why not swap out your filmy summer curtains for these? They can easily be taken down and swapped out when spring arrives. Norfolk woven check thermal eyelet door curtain, £20.
4. Super soft Teddy bear bedding for long lie-ins, £20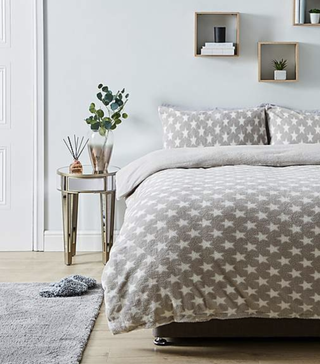 If only you could put your hand through the screen and feel how soft these sheets are. The Teddy Bear range of duvet covers are ulta-soft and warm, keeping you cosy all though the night. Full disclosure: these may make it incredibly difficult to get out of bed in the morning. Teddy Bear grey star duvet cover and pillowcase set, £20.
5. Bundles of super-soft throws for beds and chairs, £30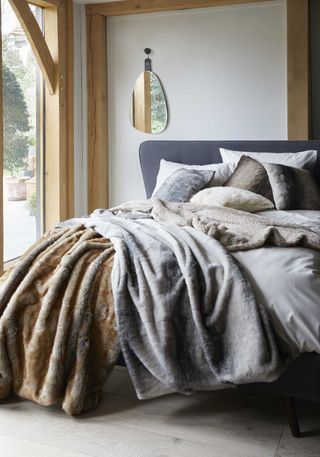 How amazingly snuggly does this look? Layers of thick, fury throws really is the stuff of dreams when it's cold outside, and these designs are just the ticket. Plus, they're a bit of a bargain. Aspen Plush throw, £30.
Read more: