Shiplap walls are a great way to create a rustic feel in any space. Whether placed horizontally or vertically, those wooden panels instantly bring a farmhouse-style backdrop to a room.
See also: 40 living room ideas – the latest trends, easy decor updates and inspiring spaces
DIY fans wanting to create the shiplap look without the hard work have been experimenting with Sharpies, pencils, and paint. We have to admit, we were a little intimidated by the Sharpie method, but Rachel Hayes has shared how she did it with tape - and it looks just like the real thing.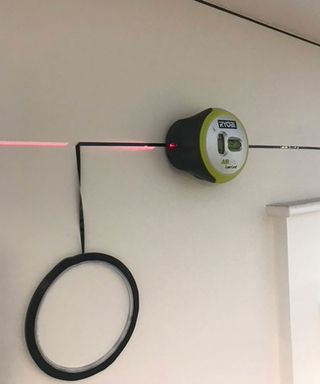 'I used a 30-inch level to make pencil lines 6 inches apart. Then, I covered the lines with 1/8 inch black whiteboard tape, purchased from Amazon at only about $5,' she says.
Second time around, she used a laser level for the lines and used the same tape over them. 'I used a dab of purple school glue stick in the corners,' she says.
'It took me about three hours for the first room and a little less for the second. I'd heard the Sharpie was difficult to paint over when you tired of the look.'
A quick google of 'Sharpie shiplap' opens you up to a whole world of tutorials, some using the black permanent marker. One Airbnb host shared how she used it as a hallway idea, drawing lines in pencil.
She then went over them gently with a sharp edge of an eraser to soften the line. This makes it look much more three-dimensional once you step back from the wall, creating the illusion of a real DIY shiplap wall.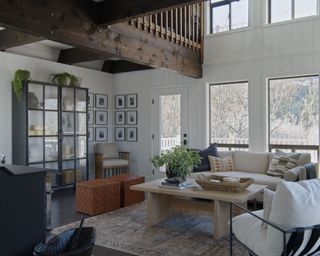 The final stage was to cover the lines in a sealant to stop them from rubbing off over time. It's certainly not a DIY job you want to do in a rush.
With the potential for smudged, sloping lines, you're best doing it when you have plenty of time on your hands.
With many old, traditional homes in Waco, Texas, featuring shiplap, it's not all too surprising that it became a key part of both Joanna Gaines' and Shea McGee's signature style.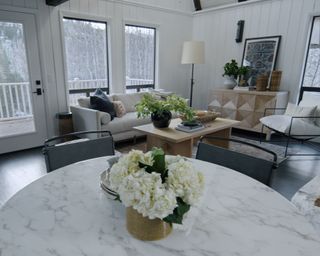 See also: 35 DIY projects – easy ideas for beginners and budget-friendly to boot
If you're thinking of installing some real DIY wall panels yourself, head to our step-by-step guide.
We previously shared this beautiful Studio McGee-inspired kitchen makeover with faux shiplap, where the owners used MDF to save money.
The shiplap panels set off more modern pieces of furniture and decor in a space perfectly - will you be trying this hack?