Raise your hand if you're having a tough week? Almost everyone? Well, we figured as much. Between daylight savings time and this never-ending election, it's been a dozy, and the worst part? We didn't even mention the fact we're still in the middle of a worldwide pandemic.
It's like just when we think 2020 can't get any crazier, it does, and we can't help but wonder, "When will this chaos end?"
Since there is no magic wand to wave or crystal ball to look into, the answer to that is still unclear — but what is crystal clear? There is a handful of ways we can deal with our stress or anxiety, and we've found them.
If you're looking to give yourself some much needed R&R or TLC, we've got it covered. Whether you're looking for bath salts or cozy slippers, we've rounded up all life's simplest pleasures to help comfort you during these unprecedented times. Here are five items under-$50 to help you unwind.
Dreaming of a good night's sleep? Check out our roundup of the best mattresses.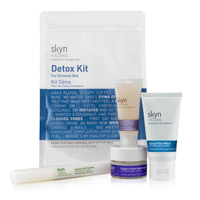 skyn ICELAND Detox Kit for Stressed Skin 4-Piece Set l A $52 Valuee, now $39, available at Dermstore
Want to make next week better than the last? This five-day regimen will make sure of that. Designed for stressed skin, these four pieces will de-puff and rejuvenate your face in no-time. Start the morning off right with the included face wash with your favorite washcloth, and end it on the right note with its night cream; all that's left to do is to rest your head on your favorite mattress and let this set work its magic!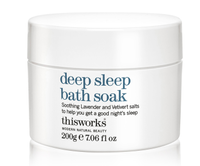 This Works Deep Sleep Bath Soak l Currently $41, available at Dermstore!
Are you having trouble sleeping? Well, we know it can't be your comfortable mattress because we've already recommended the best ones. So, it has to be something else that has you tossing and turning in your sleep. And, in which case we recommend this bath soak. This award-winning essential will relax and calm your body, relax your sense's and drift you off to dreamland after the most stressful of days.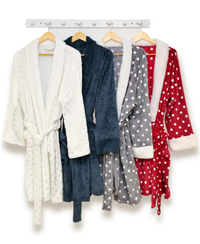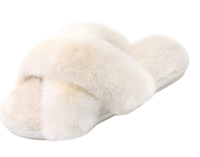 Women's Cross Band Slippersl Was $23.99, now $21.99, available at Amazon
Who needs shoes this year when these soft slippers will do the trick. It's not like you're leaving the house all that often. Available in five perfect shade, each version features the same cross-band, open-toe front, and high-density memory foam. The end result? Thousands of reviewers are calling it "the comfiest slipper ever," and who can ever argue with that?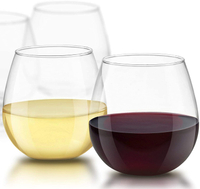 JoyJolt Spirits Stemless Wine Glasses l Currently $16.95 at Amazon
Naturally, we've saved the best for last! Rounding out our list of the best self-care items is this 4-piece wine set. Perfect for red or white wine (or both) these 15-oz glasses are both sophisticated and elegant, and will not only elevate your kitchen corner but your mood within seconds!