We all have things we get irrationally angry about, and for Drew Barrymore, it's the bathroom double sink. The actress recently made her thoughts known on this luxury bathroom design feature while speaking on her daytime TV show.
Personally, we wouldn't say no to a double vanity, but we can see why this trend leaves her blood boiling.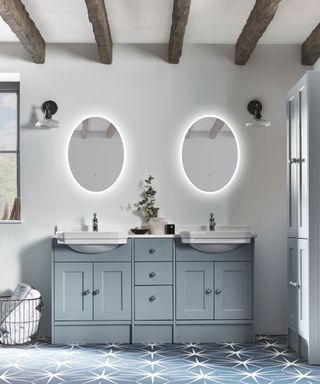 The topic came up on a recent episode of Drew Barrymore's eponymous show, in which she and friend and fellow actress Whoopi Goldberg discuss being single. 'Nothing makes me angrier than the double sink movement!' Drew exclaims.
'I don't want a double sink! I want a single sink!' the 50 First Dates actress insists. 'If you're single, what do you do with that second sink? It doesn't work for storage!'
This gets a lot of laughs from the audience. Whoopi Goldberg jokes that there are plenty of uses for it, like rinsing out your underwear. Over on Twitter, one person said, 'Drew has obviously never defrosted anything in her life.'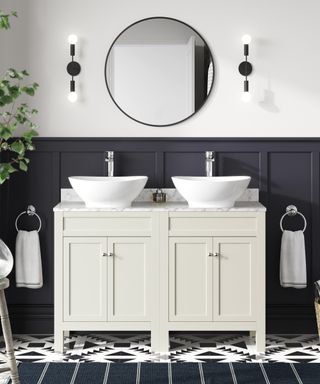 We can safely say this whole conversation is more about the many digs life throws at you for being single than it is about a sink. And for many people, separate stations for getting ready are very, very appealing.
A report earlier this year even said that adding a double vanity was the best bathroom update to do before selling your home. Described as 'relationship savers,' double sinks make mornings run more smoothly if you and your partner have similar schedules.
Barrie Cutchie, Design Director at BC Designs, says, 'over the last two-three years, we started to see a significant rise in orders where owners were purchasing more than one of the same styles of sink, as well as orders of double vanity units.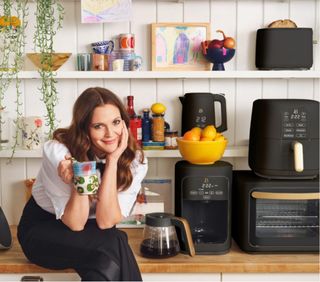 'The trend for this style has origins in five-star hotels and the luxurious bathrooms that started to dominate social media during this time,' Barrie adds. There's been small drop in popularity recently as people turn to second bathrooms in the home rather than the main one.
Given that the average bathroom size in the US is about five by eight feet, double sinks have a high opportunity cost: the extra space it takes up could always be used for more countertop space or simply a roomier bathroom.
They're lovely, but for many they're just not realistic, and it's an absolute no from Drew.
Drew has a range of lovely kitchenware available at Walmart.