A DNA testing kit that allows you to dip into your genealogy pool from the comfort of your home? That sounds like the most original Christmas gift you could give, right? And not only are they effective and easy enough to use at home, they're also affordable.
Thanks to recent advances in technology, you needn't fork out too much to discover invaluable information about your genetics, be it health and well-being related – or just a general inquisitiveness about your heritage that'll explain those features you have that you can't put your finger on.
And what's more, some even allow you to find other people all over the globe who share your DNA... so, who knows? You may find a long lost relative! Oh, and we've also included a dog DNA test because you shouldn't underestimate the importance of understanding the genealogy of your pup (training will get a whole lot easier once you really understand what biologically makes them tick!).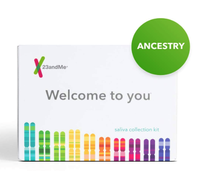 (opens in new tab)
23andMe Ancestry + Traits Service, Was £79, Now £63 (opens in new tab)
This DNA testing kit is the most comprehensive on the market, with 1000+ geographic points on the map detectable in the kit. So, buy the standard model to see where your ancestors lived more than 500 years ago and even link up with some long lost relatives who share your DNA! Plus, you can easily upgrade to the Health + Ancestry Service to receive access to more than 125 reports on ancestry, traits and health!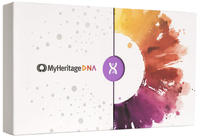 (opens in new tab)
MyHeritage DNA Test Kit, Was £75, Now £69 (opens in new tab)
Swab your cheek, pop your tube in an envelope and send it off. In just two minutes you've done all you need to do to get access to an interactive presentation of your genetic makeup. The results only take four weeks to come back which makes this choice super efficient. With over 42 regions, including seven East Asian regions, the MyHeritage DNA test kit uses the highest technological standards and has a huge database made over the past 16 years which can help you find long lost relatives. There are 3.7 billion people in family trees stored on the MyHeritage database.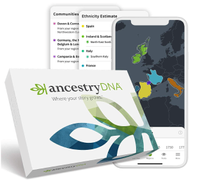 (opens in new tab)
AncestryDNA, Was £89, Now £69 (opens in new tab)
Save 22 per cent now on this easy-to-use kit from AncestryDNA. All you need is a little saliva and the lab will do the rest. Just wait for six to eight weeks and you'll receive a super precise ethnicity estimate with a ton of detail and historical insight. This kit will also connect you to other living relatives, making it a well worthwhile purchase and you can get the most out of the kit by combining it with an Ancestry subscription that'll let you access millions of family trees and billions of records!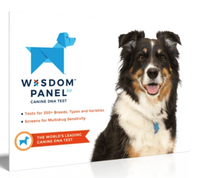 (opens in new tab)
Wisdom Panel 3.0, £75 (opens in new tab)
As well as appreciating the unique wonderfulness of your pooch, there are also super practical and necessary reasons why this is a great idea! Finding out the exact breed of your dog is actually the key to a happy (and tidier) home, as it provides the tricks to training by revealing what biologically motivates your pooch. Plus, these tests can even pre-empt medical issues and how big you can expect your puppy to grow. We can solemnly swear allegiance to the The Wisdom Panel 3.0 model because it has been tried and tested by Associate Editor Lindsey Davis, who said her rescue dog Finn's behaviours and little habits suddenly made sense!
Oh, and as always, your furry friend is proving to be the gift that keeps on giving because, this Christmas, Wisdom Panel is offering a generous £15 off this kit! Just use the code Christmas2019.
More Christmas must-buys: