Looking for the best Christmas gift ideas? Whether you have just a few more gifts to buy or you've not yet made a start on your Christmas shopping, we can help. Below, you'll find everything popular this year – the new GHD Rise for Mum, a SodaStream Spirit for your eco-friendly relative or the Burnhard Nero Stainless Steel Outdoor Pizza Oven for a foodie.
We've featured presents for all budgets – big or small – and from everywhere including Amazon (Prime members, rejoice) and Not on the High Street – if you want to support a small business.
Keep scrolling for our ultimate best Christmas gifts guide. Afterwards, see our dedicated Christmas page for all things red and green. From decor to more gift ideas and recipes.
The best Christmas gifts
Why you can trust Real Homes Our expert reviewers spend hours testing and comparing products and services so you can choose the best for you. Find out more about how we test.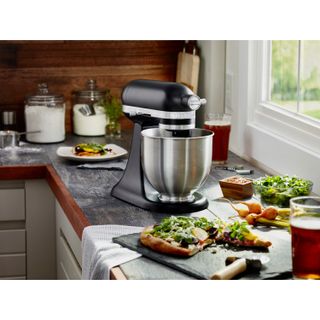 Looking for a joint present for your parents, your grandparents, your in-laws or some housemates? A stand mixer will go down a treat. Whether they like to bake, they are pizza lovers or they want to make their own pasta. The KitchenAid Mini Stand Mixer is 25 per cent lighter and has a 20 per cent smaller footprint than the regular KitchenAid Classic Stand Mixer, so it'll take up less counter space and is easy to move (marvellous in a small kitchen). Plus it's still compatible with all KitchenAid attachments. Total winner.
For KitchenAid deals, don't miss our dedicated page.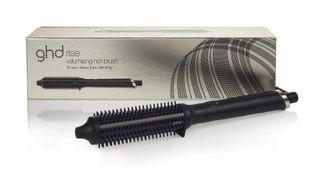 The GHD Rise is the newest hair curler on the block. It's not a wand nor a tong, but a hair curler brush instead. Great at adding volume and leaving your hair looking bouncy, it's one of the best hair tools we've ever used. She'll be sure to love it as it makes an easy job of achieving a voluminous look, while it's currently on sale – see above.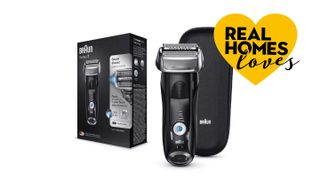 Not sure what to get him for Christmas this year? If he's in need of a new electric shaver, this is your best bet. The Braun Series 7 Electric Shaver 7842S features a wet and dry integrated precision trimmer. It's cordless, it has five shaving modes and it comes with a travel case. Easy to use, too! A clean and charge station comes included – clean this electric shaver with the touch of a button.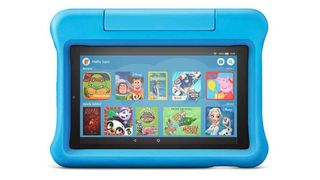 Not sure what to buy the kids this year? The Amazon Fire 7 Kids Edition tablet is completely safe for them to use, as you control all of their access from how long they spend on games compared to educational apps, what they can watch and you can even set curfews. It comes with a kid-proof case, too, and it has a battery life of eight hours. It includes a one-year subscription to Fire for Kids Unlimited – that's access to apps, games, videos, books and Audible audiobooks, including content from Disney, Nickelodeon and Sesame Street. You'll thank us later.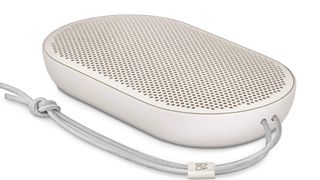 Buying something for him? It's always a toughie, but this year we can't think of anything better to buy him than a Bluetooth speaker – specifically, the Bang & Olufsen Beoplay P2. Portable, affordable and with great sound quality, he can take it everywhere from staycations to in the garden, holidays and even to a friend's house. Truly a great piece of tech, and it comes in a few colours.
Of course, teen girls would love this gift, too!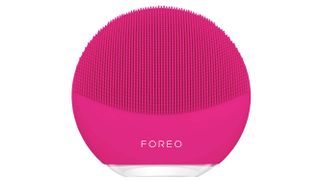 The FOREO LUNA mini 3 is life-changing. Great for all skin types (even sensitive) it makes an easy job of getting deep into your facial pores to remove sweat, oils and dirt. How? This facial cleaning brush features silicone bristles on both sides, and, once pressed, it pulsates to gently cleanse your face. Use it day and night along with a favourite cleanser and your face will be glowing. We own one of these ourselves and we cannot recommend enough. You can even connect it to a smartphone to customise it based on skin type. Try out the Glow Boost mode for a true glow up! Amazing stuff. It comes in all colour types and is excellent for everyone, especially teens with challenging skin problems.
Of course, teen boys would love this gift, too – there's a huge colour range.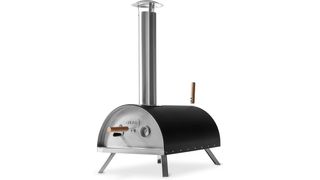 Know someone who would LOVE an outdoor pizza oven? This one is sold at Amazon and it makes the best tasting pizzas – thin and crispy and in just a few seconds. Easy to use and it takes just 10 minutes to heat to 500°C it's excellent at retaining heat thanks to a double-wall construction insulated with wool in the middle. Split the cost between your siblings and treat your parents – they'll be surprised!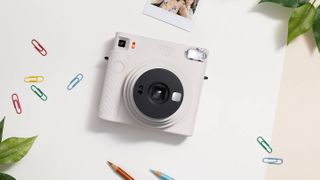 A favourite amongst millennials who can't get enough of its retro feel, the Fujifilm Instax SQUARE SQ1 is an on-trend option for capturing travel memories. Available in three gorgeous shades, this popular travel accessory inspires creativity and delivers tangible memories. This is also the newest model, so they'll definitely love it.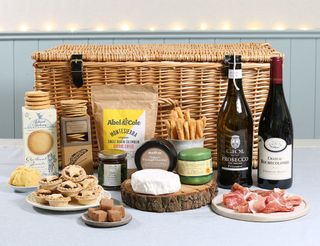 Looking for a great all-rounder hamper to surprise a foodie with this year? After all, they do put in all the hard effort of cooking – and making everyone Christmas tipples all day – it's the least you could do. The Hero Christmas Hamper from Abel & Cole is organic, and packed inside its wicker basket is a smorgasbord of festive favourites, including everything from cheese and crackers to meat, chutney, mince pies and Scottish shortbread. To wash it down, you'll have a choice of a weighty and aromatic Cotes du Rhone or a light and luscious Giol Prosecco Frizzante. This is the ultimate gift for that special foodie in your life, whoever it may be.
Click to shop The Hero Christmas Hamper from Abel & Cole for £120.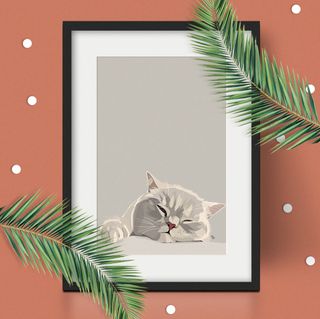 Anyone can take a snap of their pet on their phone, but how about a lovely portrait that's a true likeness of a pet? The Personalised Pet Portrait Print by Faced will look great framed on a wall. Get one of your dog, cat, rabbit, horse or any other animal, and hang it with pride. A great gift for someone who is obsessed with their pet. We've all got that one friend...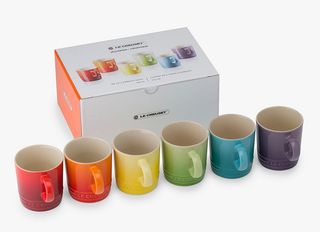 We LOVE Le Creuset mugs. I mean, who doesn't? And this set of six espresso mugs are already presented in a gift box so even the wrapping is taken care of with this gift. Inside you'll find an assortment of colourful rainbow mugs – Cerise, Volcanic, Dijon Yellow, Palm, Ultraviolet and Teal – which have been made from a robust stoneware which resist chipping, cracking, staining, scratching and colour fading. They're just perfect, in every way, for an espresso or mini pud.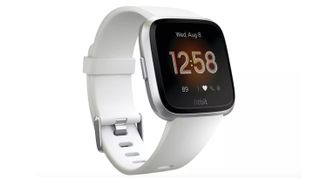 The Fitbit Versa Lite is any fitness lovers dream – use it to track everything from your steps to your calories burned, heart rate and even sleep. It's water-resistant for swimmers, it connects to your smartphone for notification alters and it has a large, easy to read screen.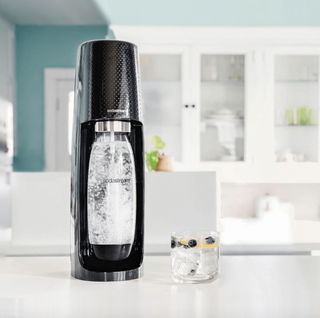 This cordless drinks maker rids the need for buying single-use bottles of Coke, Sprite, Fanta and even fizzy water. It can turn you tap water fizzy with the press of a button! Compact and easy to use, it comes in a huge range of colours, too!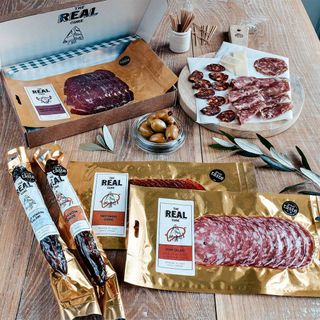 It's a quirky one sure, but we love this letterbox gift, and any meat fanatic will tell you that British Charcuterie is becoming a bit of thing. With this box you get to sample loads too – there's Hartgrove Coppa, Dorset Aberdeen Angus Bresaola, Pink Peppercorn & Purbeck Cider Salami, Wild Venison Chorizo amd Wild Venison Salami with Smoked Sloe and Garlic. What a feast!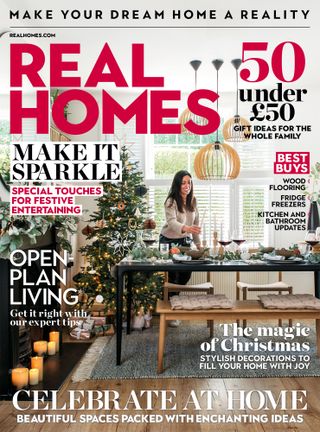 We know we would say this but Real Homes magazine is a fab read – as well as being a great reference for anyone looking to transform their home. A subscription means they'll know all the latest on updating an owned or rented home. Whether on a budget or splashing out on a forever family home. It covers the latest decorating trends, too. The gift that keep on giving...
Read more...