Renovating means being enthusiastic about everything from the paint color to use on the kitchen cabinetry to which kind of finish will work best for your power outlets. The decisions are overwhelming.
An interior designer has highlighted the one thing not to overlook when renovating a house. Something that might not seem important, but totally is: choosing the right light bulbs.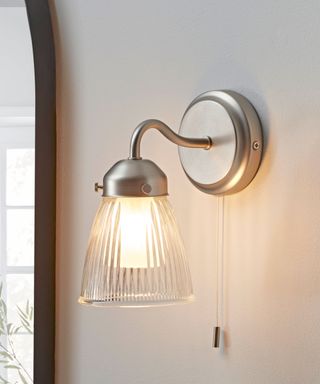 The one thing not to overlook when renovating
Over on TikTok, interior designer Erin (@erinvsdesign) talks about the different kinds of light – warm, cool and daylight – and what they bring to the table. Warm white, as we all know, is soft and soothing and therefore suited to living room lighting ideas.
Just like the glow of a candle, warm white light works well in places where we relax, making it a good option for dining rooms and bedrooms, too. Warm wall lighting and lamps around a dining table will make for a cozy atmosphere, while also being more flattering.
Cool spotlights in the same setting would make you feel a bit like you're in a cafeteria. Because cool white is crisp and bright, and better for the bathroom, kitchen or office. Essentially anywhere you really need to be able to see what you're doing.
'Daylight bulbs are blue in tone and accentuate contrast,' says Erin. 'They're best for applying makeup, reading or accent lighting.'
So a daylight bulb could work in a portrait light hung over artwork to accentuate it. If a room in your home feels like it's lacking something despite the fact you love the furniture, artwork and decor, it's definitely worth thinking about the lighting.
Try adding more warm whites closer to eye level. Zoe Warren interior designer from PriceYourJob says for a cozy feel, 'look for bulbs with a Kelvin number of around 2200-3000K, which will give you a warmer feeling, and a brightness level of around 1500-3000 lumens (lm).'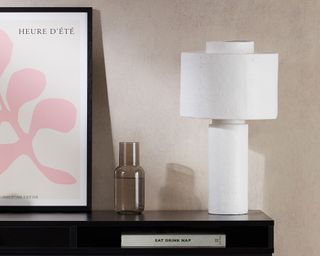 If you're in the middle of a renovation project, we can recommend the LEPTITER LED recessed spotlights from IKEA. These are dimmable and you can change the warmth.
So you can have lovely soft, warm light for having a relaxing bath, cool white light for when your partner is having a shave. Take a look at the best smart bulbs for options that will help you to save energy and money.
If you're working in a space that feels gloomy, try adding an extra lamp, and if your bedroom doesn't feel enticing, think about whether a different combination of floor lamps, table lamps or wall lamps might make it feel more cozy. Just stay away from anything too cool.