Where would we be without our morning coffee? Honestly, probably still cozy in bed. We all love our coffee—and out of all the national days that have cropped up over the years, today, National Coffee Day, should be celebrated appropriately. And what better way to celebrate than with 50 percent off high end coffee beans?
Humblemaker's wide array of unique and delicious organic craft coffee beans range from light and medium to dark roasts and cold brews—all of which are blended using the highest quality, responsibly sourced beans from all over the world. Here, we've pulled our favorite offerings from Humblemaker—all of which are currently on offer for 50 percent off using the code COFFEEDAY50.
Looking for a great coffee maker to upgrade your caffeine routine? Be sure to check out our roundup of the best coffee makers of the year to help narrow down the best options for your particular lifestyle.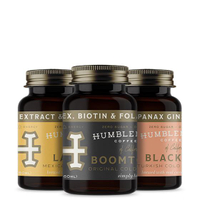 Wellness Cold Brew Coffee Shots | Was $12, now $6
Whether you love a steaming cup of hot coffee or you prefer the iced variety, there's something to be said about a full dose of vitamins and caffeine in a 60-ounce shot of strong coffee. Currently on offer for just $6, this sample pack of functional coffee shots was made for caffeine fiends on the go.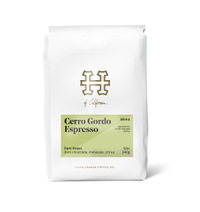 Cerro Gordo Espresso Beans | Was $18, now $9
Full-bodied with notes of dark chocolate, molasses, and citrus, the Cerro Gordo espresso beans were made for coffee drinkers who prefer an extra dark blend over anything else. Currently on offer for $9, this expertly crafted blend will taste just as good in a French press as it will in a Moka pot or espresso machine.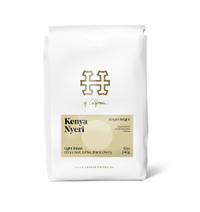 Kenya Nyeri Coffee Beans | Was $22, now $11
More of a light coffee drinker? We don't blame you! Light and medium roast coffee actually has more caffeine than dark roast and this blend of beans offers a great flavor to boot. Featuring notes of citrus zest, toffee, and black cherry, this light blend is great in a drip coffee maker or a French press.
Keep reading: