PR director Stuart and his partner Matt, a solicitor, transformed a run down kitchen in Brixton, London, into an open-plan modern kitchen diner that's perfect for entertaining.
After living in flats for years, Stuart and Matt were excited to own a whole house that they could really put their stamp on. A neglected 1880s Victorian terrace became their project. Springing into action, they set about laying the foundations for the key element of their new home: a wraparound kitchen extension.
They've now created the open-plan, guest-friendly space of their dreams. And here, the couple share how they did it.
Head here for our kitchen design advice.
The before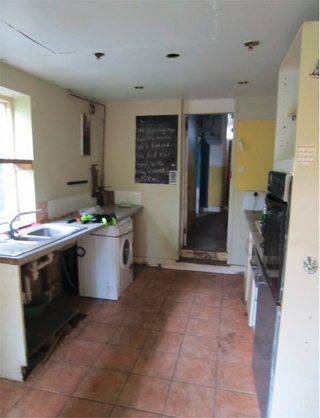 'When we bought the house, there were broken windows, boarded-up doors and no boiler. None of the floors were level, and every room had graffiti or odd colours on the walls and floors. It was a complete mess,' Matt says.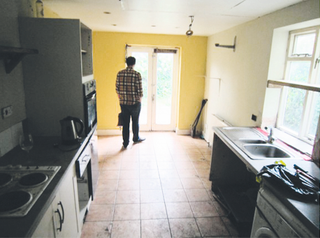 'We sold our Clapham flat and bought the house, then for the next three months, we consulted architects and builders,' Matt explains. 'For the kitchen extension, we
waited until the local authority updated its planning policy to allow wraparound extensions. Once that happened, the application was approved within eight weeks.
'When work began, it became clear that the existing internal structure was worse than we'd thought, so we had little alternative but to gut the interior and start with a fresh canvas. As a result, it's basically a new house with an old exterior.'
The after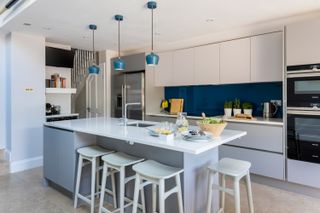 'We tried to keep decorative costs to a minimum by rolling up our sleeves once the builders had left,' Stuart says. 'It's something we enjoy, although it took six months because we worked at weekends or during evenings when we had time. We went over budget by a few thousand on fixtures and fittings. It's a house that we'll live in for a long time, so we wanted a high standard – even if that meant spending a little more.
'We encountered a few problems – including with the weather. At one point, it was so cold that the plaster in the kitchen took longer to dry than planned. On the day the kitchen installers were due to arrive, we were in there at 5am with the heaters on at full blast, desperately trying to dry the plaster without damaging it.'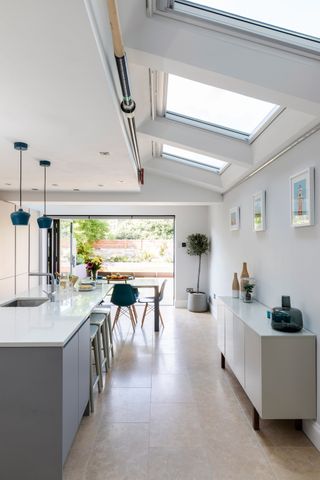 'When it came to the colour palette, we had the whole house to decorate, so we needed a scheme that would be coherent throughout,' recalls Matt, 'and we wanted something that wouldn't date. We looked at pictures of other kitchens, and the ones we liked all had grey in them. It's a good canvas for adding splashes of colour, and it's warmer than white, too.
'We added a few extra touches. We have underfloor heating, remote-controlled rain-sensing Velux windows and bi-fold doors that open up onto the secluded garden.'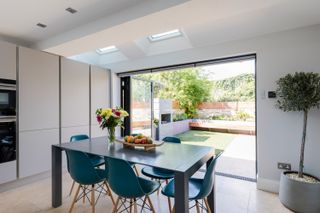 'We could hardly fit six people in our old kitchen, so this extension has really changed how we live,' Matt says. 'We have the doors open all the time in the summer. When friends come over, they can sit at the breakfast bar while we're cooking, so it's more sociable. You can seat 12 around the table, and with two ovens, it's easier for catering. We're entertaining a lot more than we used to. From experience, we know that, at a squeeze, we can fit 100 people in the living room, kitchen and garden!'