Holiday season might be over, but if you're yet to jet off or just need something to cheer you up on your morning commute, make sure you grab a copy of the travel-size edition of Real Homes magazine. The smaller, more portable format slips easily into a bag and is ideal for reading on a train, plane or when you're relaxing on the beach (we're jealous...).
Offering all the same inspiring content as your regular-sized Real Homes magazine, the new travel-size edition makes it even easier for you to enjoy the monthly mix of stunning home transformations, expert project advice and on-trend decorating ideas on the go.
Whether you're looking for project inspiration, room makeover solutions or decorating tips on the daily commute, we've got it covered.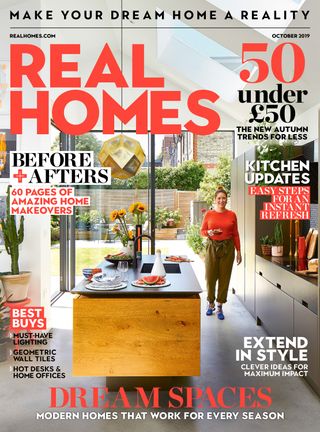 5 reasons to buy the new travel-size Real Homes
The smaller size magazine means there's more space in your bag for those essential Duty Free buys
Hours of entertainment (and not a screen in sight)
Neat package filled with amazing updates for your home
Grab a copy, relax with a poolside cocktail and get inspired for your next home transformation project
And the best bit? When you're reading it, you'll have the perfect excuse not to talk to the annoying person next to you on the train, plane or bus
Available to buy now at WHSmith Travel, WHSmith High Street, Easons and selected independent stores, the new travel-size edition is just £3.99 and comes with a free Amazing Glazing magazine, giving you all the ideas, advice and style solutions you need to plan your next project.
So whether you're setting off to work or jetting off somewhere warmer, make sure you pick up a copy of the new Real Homes Travel Edition – your home (and your excess baggage) will thank you for it.