If you haven't yet head of Amazon Warehouse, now's the time to check it out. With Amazon Prime Day sales drawing to a close soon, you may be wondering whether you'll get a chance to get that product you've been thinking about at a good price. Or maybe you don't have a Prime account and feel like you're missing out on discounts.
What is Amazon Warehouse? It's a section of Amazon dedicated to selling used, refurbished, and open-box products that are still in great condition but don't meet Amazon's 'new' standards. In practice, all this typically means that'll you be getting a product that's as good as new at a vastly reduced price. Check out some of our favorite Amazon Warehouse deals below.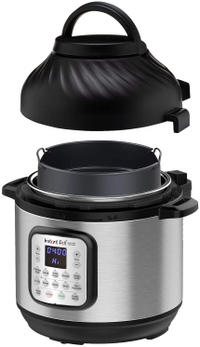 Instant Pot Duo Crisp Pressure Cooker | $125.97
Why buy just one cooking appliance when you can have 11 in one?! With an easy one-touch program panel, you'll be cooking your favorite meals without any effort at all. And, thanks to the EvenCrisp technology, you can have the perfect crisp finish on ribs, veg, and even dessert.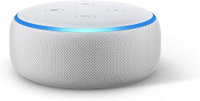 Echo Dot (3rd Gen) - Smart speaker with Alexa | $35.19
Still haven't triedd a smart speaker? At this price point, you may as well try it out: get it to play your favorite song, turn on the lights, or adjust your heating. It can also be used to place calls. A handy little device.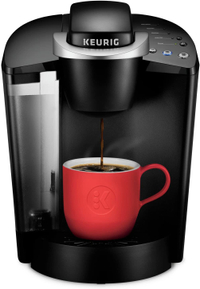 Keurig K-Classic Coffee Maker | $59.25
This large-capacity coffee maker will keep you going throughout the day and can make coffee of different strengths depending on which Keurig pod brew sizes you use. Brews coffee in under a minute and is easy to refill with water.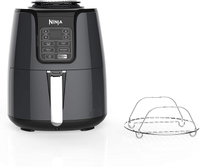 Ninja Air Fryer | $72.59
Want to try a healthier way with deep frying? This air fryer uses 75 per cent less fat than traditional deep fryers: same tasty French fries, far fewer calories to worry about. It also has a dehydration mode for creating fun homemade snacks.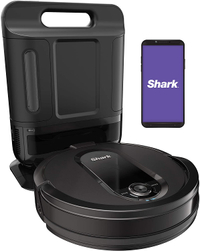 Shark IQ Robot Self-Empty robotic vacuum | $331.31
Forget about vacuuming and let this clever robot vacuum do the job for you – it will even empty itself out afterward. It will start working at voice command or via your smartphone or Alexa, and it maps your home, so that it knows exactly where needs cleaning. Very clever.
Read more: