The Target Deal Days sale is officially here for 2022, and really it couldn't have come at a better time. This sale offers anyone who shops at Target (online or in-store) the chance to score some incredible products at a discount price, ahead of Black Friday. We're talking about everything from brilliant air fryers to easy-to-use vacuum cleaners and even stylish furniture. From big brands too, such as Ninja, Cuisinart, and even Dyson.
What are you waiting for? This sale officially started yesterday and is only live for three days. So, whether you're investing in a steam mop to ramp up your cleaning routine, or perhaps it's a coffee machine to help save you money (and an extra stop) every morning? We've listed six of the best appliances in the Target sale, just below. Better yet? We've tested all of these appliances, (give or take a few newer models) and we can vouch that they truly are worth your dollar. Read our reviews and buy them directly from Target today, before the sale ends.
With up to 25 percent off appliances at Target for Deal Days, there's no place else to do your shopping from now through to Saturday 8 October.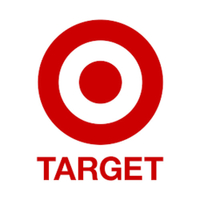 Target Deal Days Sale
For three days only, you can find Black Friday-worthy prices, on everything from appliances to furniture, at Target.
6 of the best Target Deal Days offers
1. Our best-rated air fryer for families has $20 off
Why you can trust Real Homes Our expert reviewers spend hours testing and comparing products and services so you can choose the best for you. Find out more about how we test.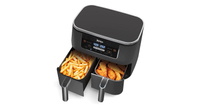 2. Get $130 off this gold-rated, 7-in-1 air fryer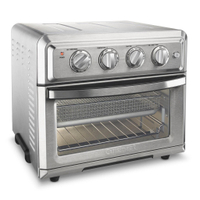 Cuisinart AirFryer Toaster Oven | $229.99 $99.99 (save $130) at Target
They say there are seven deadly sins, but trust us when we say you're going to be in heaven when you realize how simple this will make kitchen prep. Air fry, convection bake, convection broil, bake, broil, warm, and toast with this chic stainless steel countertop gadget from Cuisinart.
It's large enough to air fry up to 3lbs of sides, toast six slices of bread, roast a 4lb chicken, or even cook a 12" pizza. Read more about this small-but-mighty machine in our Cuisinart AirFryer Toaster Oven review.
3. Clean your hard floors with hot water with the Shark Pocket Mop which is now only $89.99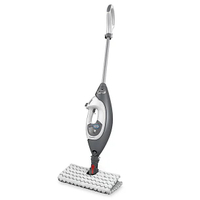 Shark Professional Steam Pocket Mop | $109.99 $89.99 (save $20)
If you're a floor care fanatic, then anything Shark on sale before Black Friday is literally all of our Christmases come true – and then some! This Pocket Mop will clean sealed hard floor surfaces with the power of steam alone, so you don't have to get stressed over a fussy mop and bucket. Make light work of dirty floors with the two-sided steam pocket pads that can be flipped to cut down cleaning time.
Our Shark Pocket Mop review is underway, but we anticipate it will wipe the floor with inferior models.
4. Go wild for the Dyson Animal Origin, now with $50 off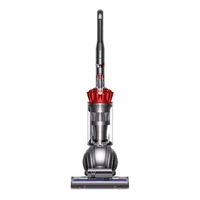 Dyson Animal Origin | $379.99 $329.99 (save $50) With 13 percent off the Dyson Animal Origin, you'll be able to 'Keep the change, you filthy animal!' This will, of course, excel if you're home alone, but if you have children or live with pets, your abode can stay spic and span with this market-leading, bagless and cordless appliance.
Our Dyson Animal 2 review will show you why we've gone wild for this Target-exclusive model!
5. Get your coffee fix at home with Keurig coffee maker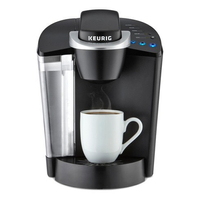 Keurig K-Classic Single-Serve K-Cup Pod Coffee Maker | $139.99 $89.99 (save $50) A Keurig machine is one of those single-household staples, but in the office, it's perfect for when you haven't got the time to make a whole jug of coffee. There's no need to stress over pod sizes as this takes the most popular K-Cup, so all you've got to decide is which blend of coffee you'd like and how strong you want it. Serves 6, 8, and 12 oz cups (the latter we recommend for the long hard days when you're glued to your seat!)
See what we had to say about the similar-looking Keurig machine in our K-Supreme Plus Single Serve Coffee Maker review.
6. Save over $200 (and effort) with the iRobot Roomba j7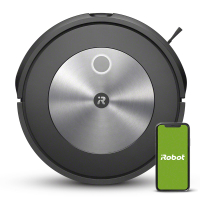 iRobot Roomba j7 Wi-Fi Connected Robot Vacuum | $599.99 $399.99 (save $200)
A few years ago, we reviewed the iRobot Roomba i7+ and gave it 4.5 stars. Fast forward to 2022, and this newer machine comes equipped with a front-facing camera to avoid pet poop, socks, and any obvious obstacles from getting in the way of its mission to clean. With app-based instruction, smart home voice control self-mapping technology, and pet hair pick up we wonder how long it will be until someone invents an all-encompassing robotic device to delegate the other chores.
---
When is the Target Deal Days sale?
Target Deal Days is a three-day sales event that is currently taking place Thursday 6 October through to Saturday 10 October 2022. The online campaign requires no membership and discounts span across various product categories including home appliances, and vacuums & floor care.
When is the Target Black Friday sale?
While there has been no official announcement of when Target's Black Friday sale will start, our predictions will be that the retailer will drop prices on selected items on Friday November 25 2022. We assume this will continue right through to Monday November 28 2022 (aka 'Cyber Monday).