Don't have the time for vacuuming? Noted. There's a host of Roomba Black Friday deals just waiting to be found which could be the answer to all your cleaning woes (one of them, anyway).
These little guys will tackle pet hair, carpets AND hard flooring all on their own. You'll just need to be around to empty them when they get full up. However, if you're in two minds about whether or not you should invest in an iRobot Roomba this Black Friday, we weigh in below on the best robot vacuum options from iRobots on sale.
Prefer to be more hands-on with your vacuum cleaner? No worries: head to our best vacuum cleaners guide for stick, upright and cordless options.
Roomba Black Friday
It's time... Roomba Black Friday deals (and more!) have started to be released which is good news if you've been holding out for a bargain robot vac. Last year we saw an increase in search for robot vacuums and this year we don't expect it to be much different so if you see a little vacuum cleaner you like, don't wait any longer.
We've popped some of the top deals which we've seen, below, where some also feature on our vacuum cleaner sales page. Whilst you're hear, you may as well also bookmark our Black Friday page for more incredible prices across other electrical and home products.
---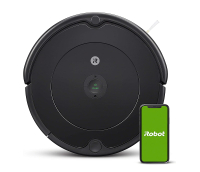 iRobot Roomba 692 Robot Vacuum | $299.99 $174.99 (save $125) at Amazon
The Roomba 692 has a three Stage Cleaning system and Dual Multi-Surface brushes to grab dirt from the floor. It also learns your voice and cleaning habits to offer personalized cleaning schedules which will work around you. Control can either be through your voice with Alexa or via the iRobot Home app.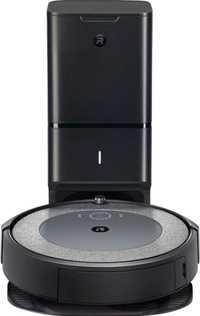 iRobot Roomba i3+ Robot Vacuum with Automatic Dirt Disposal | $599.99 $399 (save $200.99) at Amazon
Say goodbye to having to empty your robot vacuum's dust bin mid-cycle with the Roomba i3+ with Automatic Dirt Disposal. It self-empties into a Dirt Disposal bag that is part of its base and takes up to 60 days to fill. It's controllable via wifi, so connect with the smartphone app to schedule to put your floor cleaning on autopilot. And with $200 off the list price, this deal feels especially sweet. However, due to high holiday demand, ship times may be a little longer.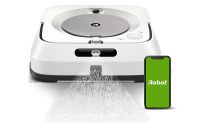 iRobot Braava Jet M6 (6110) Ultimate Robot Mop | $449.99 $349 (save $100.99) at Amazon
Something a bit different... a robot mop. Working with Amazon Alexa this little fella will clean where you want it to and will deploy its Precision Jet Spray to help tackle sticky messes and kitchen grease where required. It will target specific areas with a request using your voice or the app. And it'll even learn the layout of your home with intelligent mapping.
Who is Roomba?
The brand behind Roomba is iRobot. Roomba is a fleet of robot vacuum cleaners that sits within the iRobot portfolio alongside the Braava family of mopping robots. They've been providing a solution to the (often) dreaded task of vacuuming the home for 30 years and have sold more than 30 million robots worldwide to get the job done.
Who should buy an iRobot Roomba?
Anyone who feels they simply don't have the time to vacuum. It's also a good choice for homes with pets so you can keep on top of the constantly shedding pet (and human) hair. Just make sure you don't run it on an automated schedule with a young puppy or a pet with tummy trouble... we have all seen the horror stories and videos on social media.
Why would I want an iRobot Roomba?
With just the press of a button, Roomba robot vacuum cleaners will loosen, lift and suck up dirt from your flooring. They'll work wonders on hard flooring and carpets. Even if pet hair is tangled in the carpet pile, or it's made a pile of its own over in the kitchen corner, this little robot will find and tame it.
Many – such as the iRobot Roomba 692 – come with a full suite of sensors that will help it to adapt to your home, with cliff detect sensors on hand to avoid stairs and other potentially hazardous drop-offs. And if you need to intervene at any point to prevent them from dropping off the edge of a cliff, you can ask them to start, stop or dock with the help from Amazon Alexa and Google Assistant.
What are the alternatives to the iRobot Roombas?
To be fair, there are a few. Although a robot vac is relatively new to the floor cleaning game, brands such as Shark, Neato and EcoVacs have also jumped on the bandwagon to offer (what they think) the best robot vacuum cleaner should be.
For a sake of a comparison, the Dyson 360 Heurist was introduced earlier this year to replace it's predecessor – Dyson 360 Eye. Dyson are renowned for their impressive suction, edgy tech and quality BUT they do come with a pretty hefty price tag. An iRobot vacuum cleaner such as the Robot Roomba i7150, can similarly learn and adapt to a room, be controlled by an app and display continuous improvements to the suction power for up to $300 LESS than the Dyson.
And what about cleaning them?
Seems a bit counter intuitive but a robot vacuum cleaner will need a little clean every now and then, too. The good news is that the dual multi-surface brushes – a feature on ALL Roomba vacs – are tangle-free which aims to reduce brush maintenance (hurrah) but it would always be best to check-in on them once in a while to ensure they don't get caught up.
And the bin will need an empty and the filter will need a clean a little more frequently so it keeps performing well on the floor.
How much will an iRobot Roomba cost me?
As impressive as this all may sound, they aren't as out of reach as you may think. There's a design and price point to suit everyone. Models such as those in the 600 series start from around $200. As with anything, the more you spend the more features you get with the best performance possible since each model has been built on over the years, with the to models stretching to over $1,000. This does not mean to say that the more affordable vac at the lower end of the pay scale isn't worth it by any means, it just depends what you want.
But keep a lookout for those Roomba Black Friday deals – you could pick up a bargain!