Soon to run out of toilet roll? These online retailers all have online stock of toilet paper, ready for you to add to your basket and (enjoy?) in a few days time. Brilliant stuff!
It's old news now that items such as cleaning products, pasta, eggs and toilet rolls are being stockpiled. And those of us who aren't buying these products in bulk are unfortunately having to live without until we find some in our local supermarket. Or online if we can wait. To ensure you're never without any essentials, we're trying our best to find stock of toilet rolls (and more!) at popular online supermarkets. Please note that these are stock levels online, not at your local store. And remember to only buy what you need.
Head over to our health and beauty page for tips on looking after your physical and mental health during this uncertain time. Head over to our cleaning page for advice and tips on how to ensure your home is germ-free.
Toilet roll stock levels: UK stores
Toilet rolls available today:
Click to shop by amount:
4 packs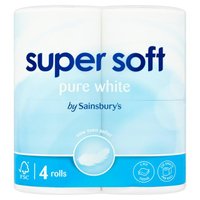 Sainsbury's Super Soft Toilet Tissue, Pure White x4 Rolls | £1.90 at Sainsbury's
£1.90 for four rolls? Bargain.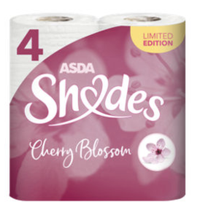 ASDA Shades Cherry Blossom Toilet Roll 4 Rolls | £1.90 at Asda
Shopping at Asda? This four-pack is also a bargain.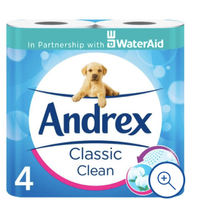 Andrex Toilet Tissue Classic Clean White 4 Roll | £2.50 at Tesco
Prefer Andrex? Tesco are selling four rolls for £2.50.
9 packs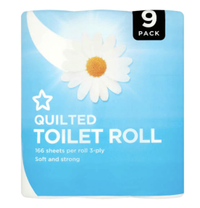 Superdrug Toilet Roll 3 Ply x 9 | £2.50 at Superdrug
Yes, Superdrug sell toilet roll. Even better so that you can order now and pick up from your local store (providing they have stock) within 30 minutes. Great for emergencies.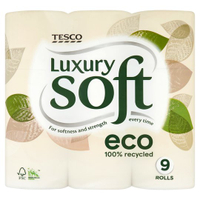 Tesco Luxury Soft Eco Toilet Tissue 9 Rolls | £3.35 at Tesco
Nine eco-friendly toilet rolls for £3.35? Bargain. Add this pack to your food shop.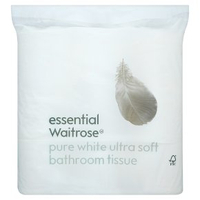 essential Waitrose White Ultra Soft Bathroom Tissue | £3.70 at Waitrose
Looking for a cheaper option? Waitrose own loo roll is just £3.90 for nine rolls. That's 43 pence per roll. Although, you may have to wait in a queue to shop online.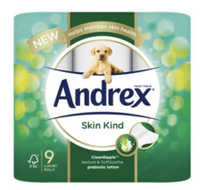 Andrex Skin Kind Aloe Vera & Vitamin E Toilet Roll 9 Rolls | £5.50 £4.50 at Asda
On sale with £1 off, this nine pack of Andrex rolls is kind to sensitive skin.
12 packs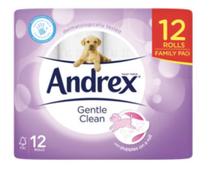 Andrex Gentle Clean 12 Rolls | £5 £4.75 at Asda
These 12 Andrex rolls are a steal. add them to your food shopping now.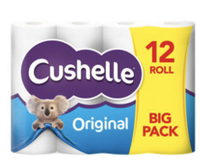 Cushelle White Toilet Roll 12 Rolls | £5 at Asda
A bargain for just £5, these toilet rolls are still in stock (not for long, though).
16 packs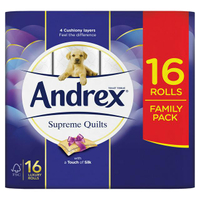 Andrex Supreme Quilts Toilet Tissue 16 Rolls | £9.25 at Sainsbury's
Great for families, this Andrex loo roll works out at 58 pence per roll.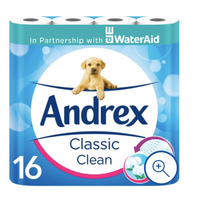 Andrex Toilet Tissue Classic Clean 16 Roll | £8.95 at Tesco
Buy 16 rolls of Andrex loo roll for under £9 at Tesco.
24 packs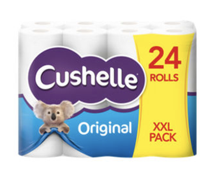 Cushelle XXL White Toilet Roll 24 Rolls | £8.75 at Asda
It's only necessary to buy this amount of toilet roll if you have a large family. It's very hard to come by at 24 pack at the moment.