When Rose Bickers bought a house on the pretty, tree-lined street where she'd grown up, it felt like a homecoming. 'I didn't think for one minute we'd find a property there,' she says. 'But when this house came onto the market 10 doors up from my old family home, I knew it was simply meant to be.
Rose and her husband, Justin, have now transformed the outdated Edwardian property, and created a bright, fun and stylish place as their new family home
Inspired to tackle your own project on a period property? We have ideas and helpful advice on what to do and where to start renovating your house.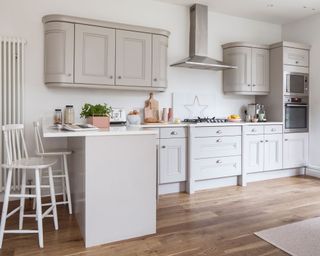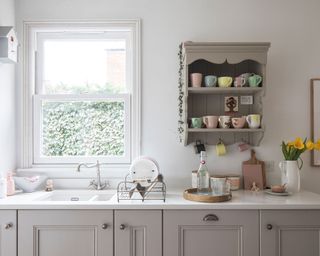 Profile
The owners Rose Bickers, an influencer and stay-at-home mum (@home_with_rose), her husband, Justin, who works in construction and property management, and their four children, Alfred, Thomas, Daisy and Dorothy
The property A four-bed early Edwardian semi in
Ipswich, Suffolk
Project cost £143,500
Rose was returning to her hometown after being away for some years studying art and working abroad. She and husband Justin had been living in a small house nearby with their young sons, Alfred and Tom, when they decided they needed more space. 'Our logical starting point was where I grew up, as I knew what a lovely family orientated area it was,' says Rose. 'The road is named after an influential Edwardian architect, which is why the houses are so beautiful.'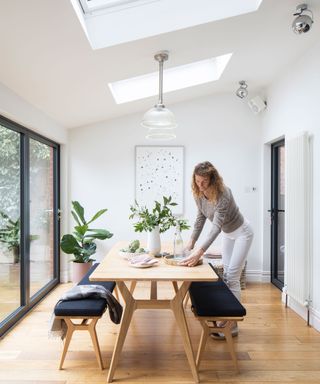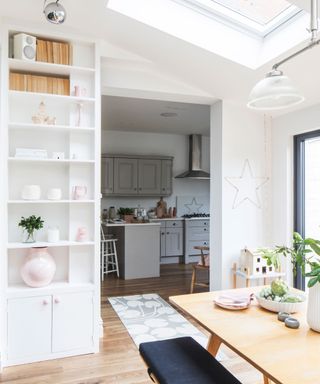 Although work carried out by the previous owners wasn't to the couple's taste, the house had an abundance of period character and potential. 'Justin works in construction and had reworked the downstairs in his mind after the first viewing,' says Rose. The couple identified the conservatory as the key to creating a more open-plan layout. 'We suspected it had been built without planning permission, but as it had been in place for eight years, we hoped an application to extend the house within the existing footprint would be accepted. Our gamble paid off!' says Rose. 'The new open-plan layout involved rebuilding the conservatory to link the kitchen and dining room. It was a big job, so we did it in two phases.'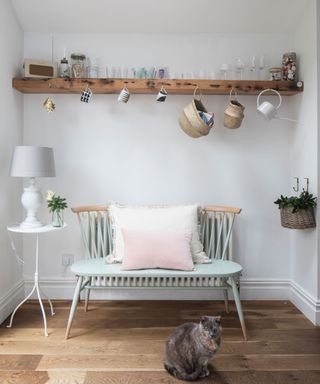 The first involved removing a large wall and a big central chimney breast that went from the kitchen, up through a bedroom and out through the loft. The boiler was relocated from the central fireplace upstairs and all the floorboards were pulled up for the new plumbing. Rewiring was done at the same time. Justin project managed and thanks to his contacts, they were able to source tradespeople quickly.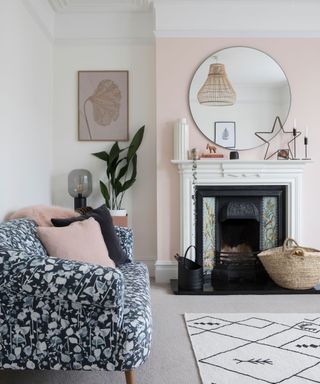 The breakfast room, kitchen and cloakroom became one big space. A steel placed at the rear of the kitchen elevated the ceiling height, creating a clear sightline from the front of the house to the back garden. 'Luckily we were able to stay in our old house while the work took place,' says Rose. 'With Alfie and Tom so little and my being pregnant within that time, it totally took the pressure off. Seven months later, phase one was complete and a new kitchen installed, and we were able to move in time for Christmas.'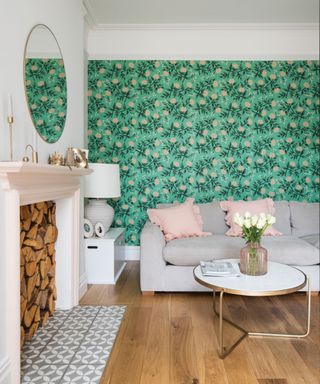 Rose and Justin took some time to save up before phase two. 'Daisy was born in the spring and the following year we finished the downstairs,' says Rose. 'We knocked through into the old dining room, making a snug and playroom, and pretty much rebuilt the existing conservatory, adding floor-to-ceiling bi-fold doors with a new door out to the side return. All the work was finished on time – and, amazingly, within budget.'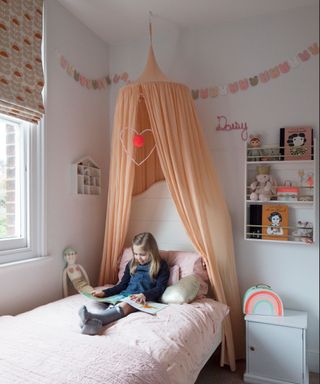 Since the works, the family has grown to six with the arrival of Dorothy in 2018. 'With a large busy family, it was really important to me that I created a sense of calm through the décor,' says Rose. 'I've painted the walls in different shades of white, which keep the rooms feeling light and fresh, and have injected character and fun with subtle pops of pastel shades, natural accessories and upcycled furniture.'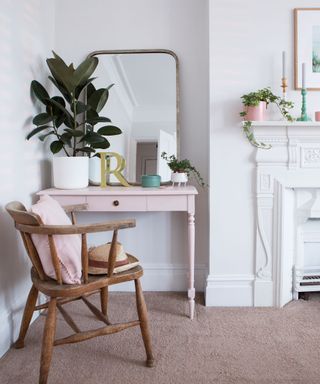 With the renovation complete, what the couple have achieved still surprises them. 'Justin project-managing saved us a huge amount of money, and we were so lucky he knew hard-working tradesman with a great attention to detail,' says Rose. 'It's been so rewarding creating a beautiful home, on a road that holds so many memories – and I am sure our children will grow up loving it just as much as I did.'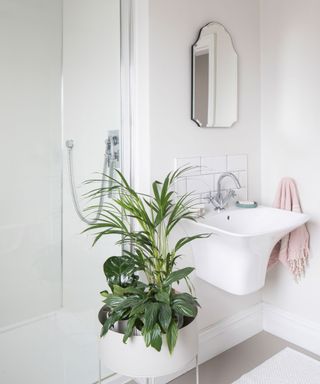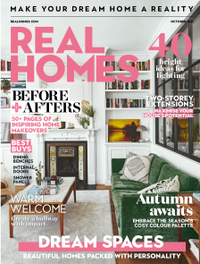 Subscribe to Real Homes magazine
Want even more great ideas for your home from the expert team at Real Homes magazine? Subscribe to Real Homes magazine and get great content delivered straight to your door. From inspiring completed projects to the latest decorating trends and expert advice, you'll find everything you need to create your dream home inside each issue.
More reading